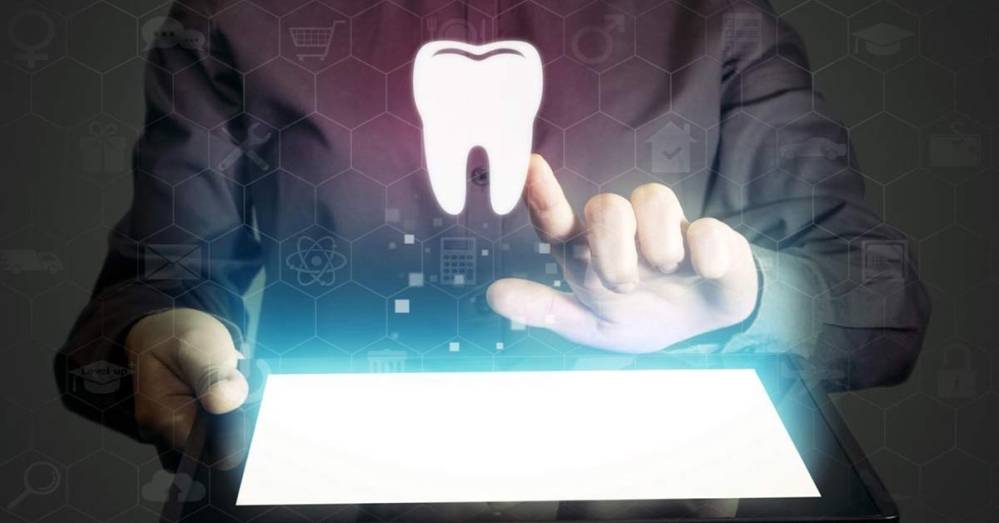 Beginner's Guide to Online Marketing for Dentists
You probably already know that digital marketing for dentists is crucial in the age of online search. But you may not completely understand everything you need to consider — that's why we're giving you this rundown of the essentials and suggesting steps you should take to get started.
What Is Dental Digital Marketing?
When we say "digital marketing," we're talking about using digital tools and resources to present your dental office as accessible and appealing to patients searching online.
We can't emphasize the importance of "appeal" enough. In fact, when it comes to online marketing for dentists, the top factors patients often shop for are proximity, price and appeal.
When it comes to your website, social media profiles or other online channels, the first step is knowing WHO you want to market to and WHAT you want to communicate. For example, ask yourself a few questions:
What makes your office stand out as the best choice?
Who are your key patients?
How do you reach them where they search the most?
[Related: The Extraordinary Results of Integrated Digital Marketing Solutions]
Digital Dental Marketing vs. Traditional Dental Marketing: Which Works Best?
Traditional marketing is advertising that targets customers offline. It often relies on print ads, magazines, newspapers, brochures, direct mail and billboards. Sometimes it includes radio or local TV advertising.
Although still in use, traditional marketing has taken a back seat to online "digital" advertising.
Digital marketing leans on online tools and resources to promote your business — websites, search marketing, social media marketing, email marketing and more. You can reach practically anyone on the web.
You could try DIY tools and software, but that takes a lot of time and expertise that most dentists simply don't have. You could hire a high-priced agency. Or you could partner with a company like Hibu that specializes in digital marketing for dentists, doctors and other local businesses.
Whichever route you take, it doesn't hurt to familiarize yourself with common digital marketing terms.
For example, a person looking to get a cavity filled usually pulls up a search engine like Google, types "dentist office near me" and then scrolls through the first page of results. What will catch their eye? What will draw them to your practice instead of someone else's? What will make them click your listing?
By using the correct online marketing strategies for dentists, your office should appear when they search and appeal to them on the page. And when they click your search listing, what they see should please their eye, mind and wallet.
[Related: Is Your Digital Marketing Ready for Tomorrow?]
Why Dentists Should Invest in Digital Marketing
Digital marketing is your clearest path to upping your return on investment and increasing revenue. The world is zooming toward digital marketing — with roughly 80% of people using search engines to find healthcare information.
You have a dentist office. You want to make it stand out online and increase your patient numbers. Digital marketing will help — today, it'll help more than any other form of advertising. It's cost-effective, widespread and affordable. Digital marketing uses hard data to put your practice in front of your target patients.
A recent study shows that healthcare providers — including dentists — can see an 81% increase in patient engagement by using digital marketing.
Digital marketing strategies can seem like a maze, but luckily, knowing the basics can help you get started as a beginner. Read on and learn more about how to get your feet wet in the online space.
But before diving in, here are three factors to keep in mind.
[Related: 5 Ways COVID Changed Small Business Digital Marketing]
1. Visibility
Establishing your office and its services online is critical. The simplest place to start is making sure you're listed via a business profile.
First, it's free. Second, patients can't find you if you don't appear when they search.
Once you have a profile (and Hibu can help you with that), take a few more steps:
Present your services in an easy-to-read manner — don't bother with jargon or fancy lingo
Post clean, clear pictures (sunlight helps) — a clear shot of your office's exterior definitely helps patients know what to look for when they're headed your way
List basic data about your practice — your contact info, hours of operation and location are key
Then, search for your own dental practice — do you appear? If you see listings, profiles or reviews of your practice that are incorrect, you'll want to take steps to make sure your practice's information is correct and protected. A good digital marketing partner can help with that, especially one that understands dentists' distinct needs.
2. Voice and Messaging
So, your business is listed. You appear in search results.
What now?
Think about what you want to communicate. What does your practice offer that others don't? You'll want to have your central services and specialities placed front and center to distinguish you from your competitors.
Your voice — the language and tone you use in digital marketing — should be consistent and approachable. Most people like brisk, straightforward text. They don't want to feel like they need to whip out a dictionary.
Now, think a bit deeper about who you need to reach:
Who are your core patients?
Where are they located?
What do you want them to know most about you and your practice?
You'll need to provide this information if or when you partner with a digital marketing company to help develop your messaging. With your insight into your patients and your digital partner's marketing expertise, you can craft messaging that speaks to patients clearly and directly.
In turn, your patients will recognize and appreciate the direct, targeted language.
[Related: What Brand Voice Is and How to Create One]
3. Convenience
In a mid-pandemic world, practically everything is online — from grocery pickup to healthcare services. This can be tricky in terms of digital marketing strategies for dentists, where patients must enter the office to get work done.
However, you're going to get business because people will always need dental work.
With digital marketing, people can find your hours of operation, location, areas of expertise and other key information with a simple click. And when folks can conveniently find you online, you'll be much better off — it's one of your easiest ways to attract potential patients.
[Related: The Complete Guide to Where You Should Advertise Online]
Online Marketing Services for Dentists
Now, explore your options. Make sure you engage with the channels that work best for your immediate needs.
Website
Having an established website for your practice stamps your name in the digital space. A website also places you in a definite location that patients can visit online — before coming to you in person.
This option might seem daunting, but don't sweat it.
It's difficult to create and maintain a website on your own — it takes time and experience that most business owners don't have — but partnering with a talented company to create one is easy. Plus, if you choose the right digital marketing partner, you can synchronize your information across online marketing channels for a clear, coherent message and appearance — beyond a website alone.
[Related: Hibu Synchronized Solutions Increase Website Visitors by 689%]
To get started, you'll need to note the core elements of your practice, like where patients can find you, what you do and how to contact you. Then, take crisp, bright and positive pictures of your office — no one wants to see faintly alarming shots of dimly lit drills and needles.
These details and pictures will come in handy when you start working with a company to create your website.
[Related: Today's Website: Free Guide for Small Businesses]
What to Include on Your Dentistry Website
When planning how you want your website to read, look and feel, here are a few more factors to mull over before partnering with a digital marketing company:
An outline of your mission statement and vision statement gives your marketing partner an idea of how you see your practice, what you believe and why
Staff pics and short bios can help patients feel like they already know you before they step in the door
Short videos personalize you, your office and your services
And how about specifics? Don't skimp on the details because they help set you apart:
What do you specialize in?
Which insurance plans do you accept?
What are your treatment specialties?
Do you accept out-of-pocket payment?
What are your general rates?
It's also a great idea to have fields or forms for patients to contact you and to make it easy for them to leave reviews on your website. One other thing your digital marketing partner can do is help you generate reviews and post them on your website and on multiple digital channels. Reviews are a key element in turning prospects into patients and to increasing word of mouth (WOM), establishing credibility and improving search engine optimization (or SEO — more on that below).
[Related: 5 Reasons Why You Need to Focus on Online Reviews Now]
User Interface and User Experience
Your website should be navigable and uplifting, with no brooding backgrounds or intimidating language. The user interface (UI) should be easy, and the user experience (UX) needs to be smooth — think slick transitions and quick page loads.
Imagine sites you've visited — which ones seemed trustworthy? What elements did you find appealing?
Most people have a gut sense of what seems sloppily assembled or carefully put together (and that's another fantastic reason to avoid the DIY approach). Having a professional, informative website that's also visually appealing and easy to navigate will establish you as the expert you are.
Building a website can be time-intensive, but we recommend contacting a skilled company that will make your website outstanding — both aesthetically and in search results.
[Related: 5 Tactics to Increase Visibility and Growth for Your Local Business]
SEO for Dentists
SEO is what makes your practice's website pop up when people search — and smart SEO strategies truly boost a site's ranking in the results.
A search query can be as simple as "dentist office near me" or as specific as "where to get a root canal 10 miles from my house for under $800" (or even more specific).
At its core, SEO doesn't require ads or expenses. That said, your website will need keywords that make it most relevant to the patients you want to reach — and these keywords are specific to your practice, offerings and location. In short, the more specific the term, the more likely a patient is to see your site in search results.
Search engine algorithms take customer reviews into account when sorting results, so it's wise for your website to include glowing testimonials.
In terms of social media, hashtags particular to your practice bump up your ranking.
But frankly, SEO and all its trappings can be confusing — especially when you're unsure what patients are looking for and how they're searching for it. You might think you've covered all the bases, but you're still not where you want to be.
Fortunately, there are great companies, like Hibu, that specialize in SEO services. Partnering with us for smart digital marketing is one of the best investments you can make for your dental practice.
[Related: Today's SEO – How to Dominate the Search Results]
Content Marketing for Dentists
Content marketing is where your expertise can really shine. Using this type of digital marketing for dentistry, a company can showcase your skills via blogs, videos, informative articles and an array of other content.
The messaging can be direct but memorable, like teaching a patient something they truly want to know. Content marketing grabs their attention, and your practice sticks in their memory.
We know because it's one of our specialties.
What could be more useful than a patient who needs to see a dentist and instantly remembers your office because an online article on your website told them what might be wrong with their tooth? That's called being "top of mind," and being top of mind is key to selling your services — and retaining patients.
Writing your own digital marketing content is stressful, but there are experienced professionals who can do it for you.
[Related: 10 Stats to Consider Before Investing Another Dollar Into Digital Marketing]
Social Media Marketing for Dentists
We can't overstate how crucial social media marketing is.
Nearly 80% of small businesses use social media accounts to establish their presence and boost revenue. Success starts with visibility.
Like with your website and business profile, you'll need consistency in your tone, voice and presentation. Using multiple social media platforms, a company like Hibu can tweak the same message to suit different formats. Posts should be personable and professional — and they can even be fun.
You're most likely familiar with the most-used social media platforms — Facebook, Instagram, YouTube and Twitter. Facebook use is especially massive. The big four offer pretty much the same options, but they have little nuances:
On Facebook, users can post text, images, videos and links
Instagram is similar but leans toward images and videos
YouTube is the leading social media source for videos
Twitter is text-based but also allows image, video and link posting
If you feel adventurous, ask about trying newer platforms like video-centric Snapchat and TikTok — remember that videos give your practice a face and a voice, so patients feel comfortable when they visit.
Your contact info, location and operating hours should be listed on any social media platform profile. Including at least one photo with each post will further personalize your practice, so make sure to snap the occasional HIPAA-compliant pic to post online.
Plus, social media presence increases WOM — or how many people talk about and recommend your business online and among themselves. WOM can be like a marketing snowball that gets bigger and bigger as it rolls down a hill.
As if you needed another reason to use social media marketing, user-generated content (UGC) — posts and chatter your patients create — can be one of your best friends. People tend to trust other people who have frequented a business, healthcare or otherwise.
If they post about your practice on social media, they know they're getting honest feedback from peers.
[Related: Is Your Business Social Enough?]
Review Management
You have a vibrant online presence. Your dentistry services satisfy patients. You have patient testimonials and reviews — great!
Everyone loves getting and sharing positive reviews. But you may not realize that you can benefit from negative reviews, too.
It's practically inevitable that someone will nitpick and leave a not-so-glowing review. Maybe they didn't care for your receptionist's choice of eyeglasses or were just having a bad day.
Most search engines show ratings, and you naturally want yours to be stellar. What do you do when a patient decides to trash your business online? How you respond to negative reviews can turn a negative to a positive.
If prospects and patients see that you're responsive to concerns, that can help generate trust. Again, a company like Hibu can help you generate more positive reviews and show you ways to handle the negative reviews that everyone receives.
[Related: The Most Efficient Way to Manage Your Business' Reputation Online]
Paid Advertising, Paid Search and Search Marketing
Just like offline marketing, an important part of online marketing is advertising — paying to place ads where your target audience will see them. Paid search ads, paid display or social advertising can be crucial to your success online. You'll be much more likely to get that coveted spot on the first page of Google, Yahoo or Bing.
People looking for a service tend to spend only about 60 seconds combing through the links they find. Paid ads can put you where it matters most, and patients are more likely to find your office — and keep coming back for their dental needs.
Other Options
You have tons of other digital marketing options:
Using timed email campaigns
Offering promos
Holding occasional raffles and giveaways
Sending out polite patient surveys (many social media platforms have this option built in)
[Related: Online Advertising Ideas for Small Businesses]
Crafting Digital Marketing Strategies for Dentists: Where to Start
Now that we've given you an overview, think again about where your practice is and what you need. Which options and channels make the most sense? Are they the same as you first thought?
We know deciding where to start can seem daunting — you know you need something, but you're not sure exactly what. Talk with a digital marketing company — the professionals there can help you assess your needs and give you options.
Hibu is experienced in working with dental offices to determine which digital marketing solutions make the most sense to help meet your goals. Together, we can craft a marketing strategy that showcases your skills.
We can save you money by curating a plan for your online marketing must-haves. It's a sound investment that will pull in patients and benefit your bottom line. And we can provide you with insights on what you're doing right — and wrong.
At Hibu, we'll work with you to coordinate your website, search and social marketing efforts. We're together in this process.
[Related: Digital Marketing Tool Box]
How to Find the Best Dental Marketing Company
To find the best dental digital marketing company, look for the same elements you'd look for in any business — a professional, informative website, a long history of success and data-driven recommendations.
A bonus is flexible or custom pricing. The company should work directly with you and should be responsive to your needs. Don't underestimate the importance of one-on-one service.
A great digital marketing company will craft an online marketing strategy just for your office, with a professional website, social media presence, blog articles, ads and more — everything you need to keep patients coming into your practice — and you can focus on keeping people proud of their smiles.
And here at Hibu, we check all those boxes.
Ready to Get Started?
Call us at 877-237-6120 or complete our Get Started form to talk with a Hibu digital marketing specialist who will help you determine the best digital marketing plan for your dental practice.