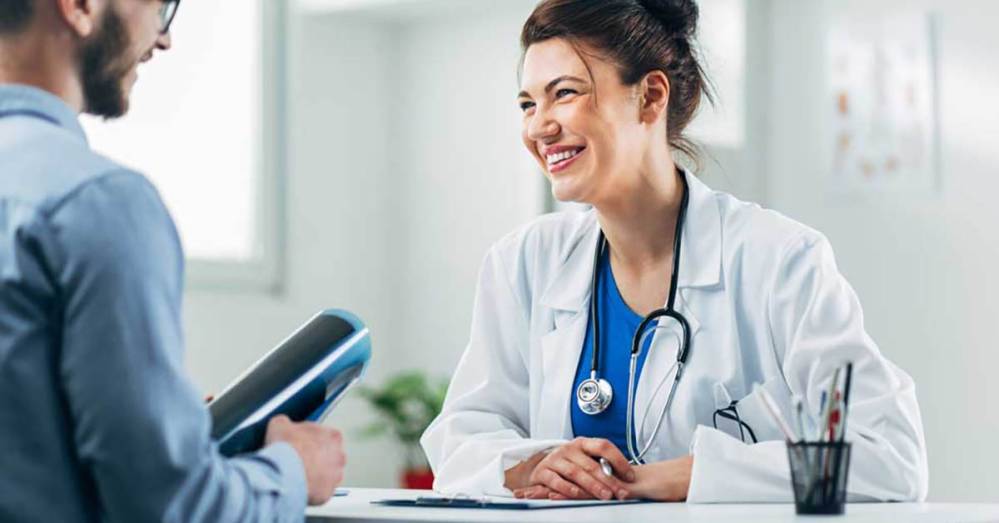 8 Ways to Increase Patient Volume for Doctors and Dentists
Every medical or dental practice needs an influx of new patients — but how can you attract more? Here are 10 creative ways to increase patient volume.
1. Be Approachable Online, Just as You are Offline
You don't need anyone to remind you that you need to make your patients feel welcome when they come to your practice. Well trained medical office staff uses a down-to-earth, welcoming tone when someone comes to your practice or, on the phone when patients book appointments.
You need to make sure that same, welcoming tone comes through online, on your website, social media, and even in ads you run.
It's also crucial to make sure you're literally approachable – easy to find when someone searches for you or your specialty. Make sure your practice is listed online — your online listings will be the first thing potential patients see when they look for care… after all, today, almost everyone starts theirsearch online. Your contact information, location and hours of operation should be prominent.Include a picture of yourself and your staff, smiling in a clean, inviting office.
Little details matter.
2. Take Social Media by Storm
If you don't have asocial media presence, get on it! (If you need help getting started, Hibu can help.)
People of all demographics find medical, dental and hospital services online. Social media posts are an important piece of what they'll find. Facebook, Instagram, and Twitter are the big three. Don't be afraid to branch out — try YouTube, LinkedIn, TikTok, Snapchat and Pinterest.
Encourage patients to leave reviews — reviews boost word of mouth, create user-generated content, and improve your search ranking. People are going to talk to others about the provider they visited regardless, so you can take the initiative andinclude the best feedback beforehand.
One thing to remember – it's a basic fact – you're going to get negative reviews. Everyone does. It doesn't matter how great a doctor you are. It all comes down to how you respond. It's important to quickly respond to negative reviews, to turn them into a positive. Be as encouraging as possible. Never leave an emotional response. If you're open to it, work with an experienced digital marketing partner who can work with you and even automate a lot of the review process for you.
[Related: Is Your Business Social Enough?]
3. Fill Your Website with Informative and Unexpected Content
On your website, along with the usual who you are, your areas of expertise, etc., include content that will engage patients and prospective patients.
Think about questions your patients might have and those they might not think of. Add content that discuss proactive steps they can take to benefit their health. Include sections or blog posts that cover common health concerns — focusing on the ones you treat.
Most people like to educate themselves at least a little before seeing a doctor or dentist. Health issues can be alarming, so wanting to know the basics is natural. Address their concerns upfront… it could go a long way to making you could the provider they choose.
If you don't have a website,talented professionals can craft one for you and help fill it with fantastic content.
[Related: How to Dominate the Search Results]
4. Lean into Digital Marketing
Promote your practice and services on multiple digital channels. Make sure patients can find you wherever they look – on Google, on social media, on their favorite sites and more.
Email and text marketing are particularly useful when it comes to patient engagement. A few targeted, timely emails can drive more people through your door — whether they're new to your practice or long-time patients.
[Related: 10 Stats to Consider Before Investing Another Dollar Into Digital Marketing]
5. Hold Free Patient-Centric Events
You don't have to confine your efforts to the digital space. Activities like free vitals checks and short question-and-answer sessions with your staff can make seeing a doctor or dentist less intimidating.
And theless intimidating you are, the more likely you are to increase patient volume. When you focus on the person and not your bottom line,people can tell the difference — and will come back to see you.
6. Emphasize What Makes You Different
There's no shortage of healthcare providers listed online. What makes you unique, and how can you highlight it everywhere you have a presence online?
Maybe it's your specialty? What makes you better than other doctors or dentists in the same categories? Your experience or education? Maybe it's your location or your office. Is it sleek and modern, or rustic and charming?
Highlighting what your patients will experience can help them choose you instead of another practitioner. And don't just stop at describing your office or your services – the personality, approachability and professional of you and your staff can be the deciding factor for someone looking to choose a medical care provider.
[Related: Digital Marketing Tool Box]
7. Stay Persistent… But Not Overbearing
Follow-up emails, surveys and review reminders are extraordinarily helpful for increasing patient volume. However, use tact and common sense — how frequently would you like to be contacted after receiving a service?
As we mentioned above, text marketing can be an invaluable tool to maintain ongoing patient engagement. Basic automated reminders can be supplemented with a wide range of messages to help make patients feel appreciated.
[Related: How to Promote Your Website Online and Offline]
8. Try Grassroots Efforts, Brainstorming and Having Fun
When you think about your patients – who they are, where they are – think about new and different ways to reach them. Taking advantage of your location andfinding your patient persona are excellent first steps to boost patient volume.
Here are some tactics you may not have tried:
Universities and community colleges often host job fairs — check about adding a table and introduce yourself to a young audience
Visit a local school and speak with students about medical or dental basics
Brainstorm with your staff — they might notice patient behaviors that you don't, so their input can be invaluable – see if there are any local events many patients have mentioned attending
Have fun — a happy patient is easier to retain.
[Related: The Offline Marketing You Need to Succeed Online]
Are You Ready?
Increased patient volume is absolutely achievable with effort. When your patients enjoy their time with you and your staff, they're more likely to spread the word about which doctors, dentists and hospitals they like best. When you're able to generate word-of-mouth buzz, your patient numbers are bound to climb.
Contact Hibu for help with all the aspects of your digital marketing — a specialist will walk you through options for your practice… including all the digital marketing you don't have the time or experience to handle yourself.
Call 877-237-6120 or complete our Get Started form to begin increasing your patient volume.