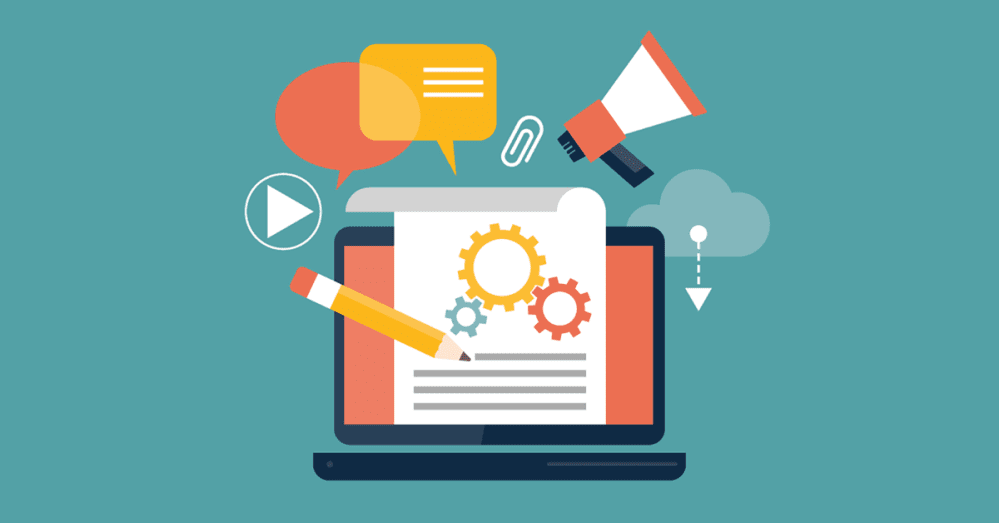 How a blog can benefit your small business
In our experience, most local businesses want a blog on their website… but very few take the time to publish blog posts on a regular basis.
We get it — deciding on what to post isn't easy, and finding the time to sit down and write is even harder. After a while, you probably find yourself asking, "Is it even worth my time to blog?" The short answer is yes. Here are a few reasons why writing a blog for your website is beneficial for your business and something you should be doing (or hiring someone to do).

Drive traffic with blog posts
Blog posts are a great way to engage your audience and drive them to your website or social pages. Each blog post you publish on your site creates more opportunities to get found… connect with your audience… and grow your audience when your content is shared (especially on social media).
Plus, the more you publish, the better your chances of being looked at as an authority on a topic. We can't promise you'll be the next Judge Judy — but posting regularly (and encouraging people to share your posts) could make your audience think of you as the personal injury attorney in your local area.

Increase the reach of your site
Blog posts, especially original, high-quality posts written with attention to keywords and links, are a great way to boost your visibility by creating more SEO relevance. Each page of your website is a chance for search engines like Google to find you and serve up your content, and every blog post you publish adds to that page count — and your chances to get found.
Plus, updating your website every time something changes can be a pain. Writing a blog post is a great way to share the latest news, promotions or alerts with your local customers.

Showcase your personality
Blogs are a great place to show some personality on your website, and to give your customers a look at the voice behind your products or services. You can write about:
What's going on "behind the scenes" of your day-to-day business operations
Personal anecdotes that relate to your company or tell your brand story
Interviews with customers, employees or other businesses in your community

Your voice in these blogs will help set the tone for future interactions with your brand, so keep it conversational while still providing the information your customers are looking for.
Here's what SocialMediaToday.com has to say:

Who do people buy from? They buy from people they trust and people they can relate to.

When was the last time you felt any sort of connection to a website? That's rare, right?

Now think of the last time you related to someone when they told you a story. Happens daily, yes? Even multiple times each day?

Blogs help show who is behind the logo of a brand.

What do you stand for? What are topics you're interested in? The more you blog, the more people are given a chance to relate to you, and to build an emotional connection with you (your brand, company, service, product). And that leads to sales.

Build engagement and start a dialogue
Picking a topic and following through on a post is a great first step, but getting your content in front of your customers is what really matters. Don't wait for them to find your posts on their own:
Make sure you share your posts on Facebook, LinkedIn, Twitter and your other social profiles
Remind your customers to check out your blog (and your website) in your social media posts, newsletters and even in person or on the phone
At the end of your blog posts, ask your readers questions or for their feedback. Encouraging them to share their opinions and stories will help build a community around your business — and you may even get some suggestions that you haven't thought of!