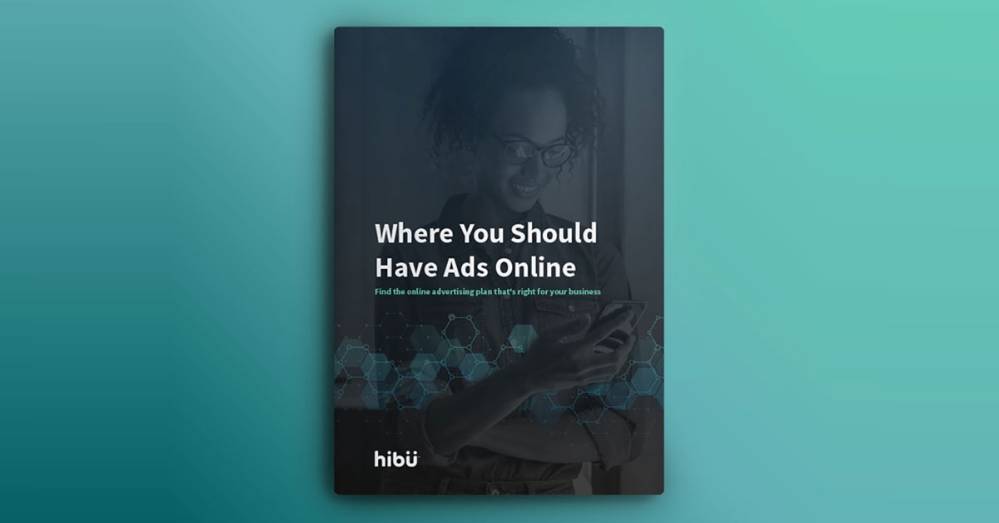 The Complete Guide to Where You Should Advertise Online [Free Download]
Find the online advertising plan that's right for your business
Here's the deal, you know your business needs to advertise online to compete today. But with all the options available, we know it can be difficult to figure out exactly where you should be spending your advertising budget.
That's where our guide comes in! It's filled to the brim with the critical information and strategies you'll need to choose the best digital advertising approach for your business.
What's Inside:
Explore some of advertising's core principles by looking back at how it's evolved over the years
Gain insights into the advantages and potential limitations of each type of digital advertising
See ad examples for you to follow and understand real-life applications
Learn how to truly develop the best ads to match the needs of your business

Download your guide to learn how to get found online, get started with the most popular forms of paid advertising, and create a strategy that'll keep growing your business over time.
//(function(n){var r="_ion_ionizer",t=n.getElementsByTagName("script"),i;t=t[t.length-1];t.id=r+ +new Date+Math.floor(Math.random()*10);t.setAttribute("data-ion-embed",'{"url":"//contentmarketing.hibu.com/whereyoushouldhadWP?_ion_target=embed-1.0","target":"'+t.id+'","appendQuery":true}');n.getElementById(r)||(i=n.createElement("script"),i.id=r,i.src=(n.location.protocol==="https:"?"//8f2a3f802cdf2859af9e-51128641de34f0801c2bd5e1e5f0dc25.ssl.cf1.rackcdn.com":"//1f1835935797600af226-51128641de34f0801c2bd5e1e5f0dc25.r5.cf1.rackcdn.com")+"/ionizer-1.0.min.js",t.parentNode.insertBefore(i,t.nextSibling))})(document);//