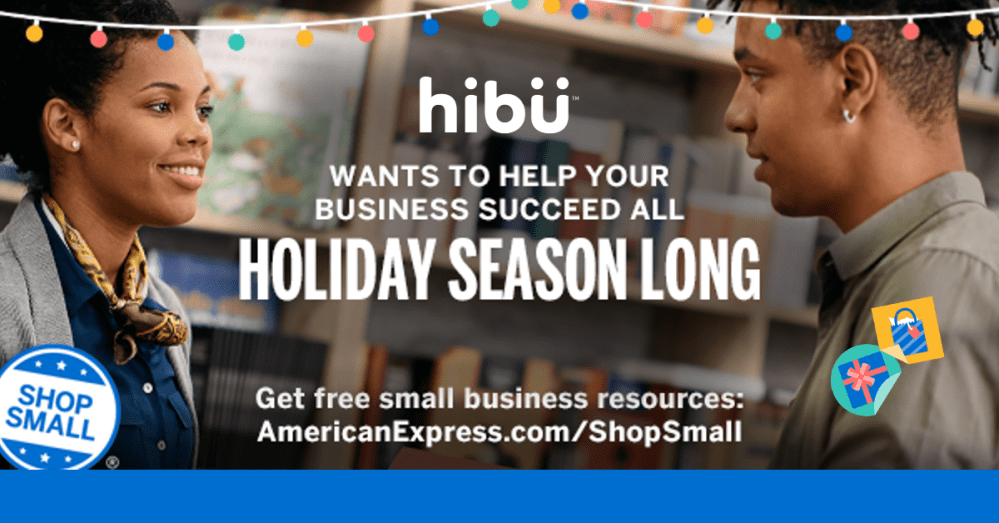 How to prepare for Small Business Saturday®
As a proud Corporate Supporter of Small Business Saturday® and the Shop Small movement, we want to make sure that you — and your community — can make the most of this annual event.
With that in mind, here are some simple tips to help you make Small Business Saturday a success for your business.
[Updated November 2023]
Plan something special for Small Business Saturday
Celebrate the holiday with a big sale, community barbecue, or store fundraising event. Just make sure you promote your event online ahead of time in order to spread the word and to get the most customers, neighbors, and potential clients in attendance.
Use free online resources
Many websites provide online resources for small businesses to take advantage of during the holiday and every other day of the year. American Express, the creators of SBS, even offers free marketing tools for small business owners available for download on their site.
Hibu also offers plenty of free marketing tools to figure out where your small business is thriving and where it can see some improvement. Check out our marketing checklist, Facebook Ad reach calculator, or get your free digital marketing score.
Create print promotional ads
Use the Shop Small Studio to create ready-made flyers, stickers and other print promotional materials to spread the word about your business and special SBS deals and offers.
Update your social media
Social media is essential to a successful digital marketing plan — especially to get the word out about Small Business Saturday! Post videos, photos, and updates to your social media pages and be sure to use the hashtags #ShopSmall and #SmallBusinessSaturday.
Partner up
Check out this map of other small businesses in your area, and think about possibly partnering up with another business nearby for the big day. Small businesses need to stick together!
Know the Champions
Get to know your Neighborhood Champions. These are small businesses who do SBS the right way.
Extend your hours
Consider opening up an hour earlier or staying open an hour later to make the most of what could be your biggest business day of the year. (And if your hours are changing beyond SBS, make sure you update all your business listings for the holiday season)
Prioritize customer service
Things might get a little chaotic — especially if you're bringing in more business than usual on SBS. Don't forget to put people first and prioritize customer service.
Check back in
After the big day, send a follow-up email to your customers to thank them for all of your support. You can also consider including a discount or invitation to your next event.
You probably will have new people on your email list as a result of SBS as well — this is the perfect time to introduce them to your company with a welcome email.
Not a fan of email? Consider a social media post — on Facebook, Instagram and any other channels your customers use most — thanking them for their support.
Celebrate your community
Remember that Small Business Saturday is all about your local community. Take time to get to know your local customers and other neighborhood businesses while at the same time promoting your own.
As a Corporate Supporter of the event, Hibu encourages local businesses across the U.S. to mark your calendars for this year's Small Business Saturday (the Saturday after Thanksgiving), and get ready for your local customers to Shop Small!