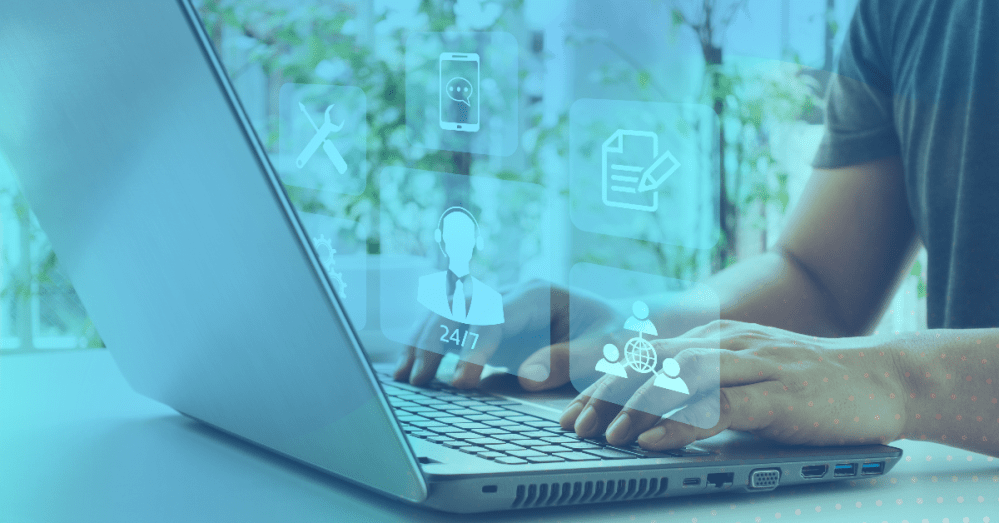 3 Reasons Why You Should Use Online Content to Attract Customers to Your Local Business
Grabbing the attention of consumers in the digital world can be challenging for small businesses. You need a way to grab the attention of customers and potential customers. Content marketing can hold the key to connecting with customers.
By posting online content, your business has a better chance of standing out in the marketplace. It also provides you with a greater opportunity to make a profit. According to Forbes, approximately 21% of all retail sales are expected to happen online in 2023. A weak online presence may hinder your business's ability to increase its sales and may drive consumers to your competitors instead.
Online content marketing allows small businesses to have their brand voice heard by consumers. Let's look at the importance of attracting customers to your local business with online content. Here are three reasons why your business should be using content marketing:
1. Gain Attention for Your Business
It's a simple fact – no matter your industry, a failure to attract customers makes it impossible to keep your doors open. With the growth of online marketing strategies in recent years, it has become even more difficult to get consumers to focus on your business. Businesses can't rely only on word of mouth to stay afloat. At the same time, the internet is a competitive landscape. So, if you want to get ahead, it's essential to develop strategies that help your brand be seen.
A lack of attention or presence in the digital marketplace can affect your business operations. Zippia reports that around 81% of shoppers will research a business online before deciding to make a purchase. If consumers are unable to find your company during their online search, they'll take their business elsewhere.
To help your business appear in an online search, you need to employ effective marketing strategies, including online content.
When consumers search online, they're really looking for information – which business can deliver what they want, with the most experience, delivering the best quality? Sure, your website will TELL them that you do that, but posting information-packed content will SHOW them that you are the knowledgeable business they want. Posting content online increases your visibility and helps position your business in the marketplace.

2. Develop a Reputation
The Internet has become the first point of contact for many potential customers, and their perception of your business is often shaped by the content they find online. So, strategically posting content online can significantly enhance your business reputation in several ways.
First, online content gives you an easy way to showcase your expertise. When you regularly share relevant content, you position yourself as an authority in your industry. This not only builds trust among your audience but also contributes to your credibility. Customers are more likely to choose a business they see as knowledgeable and trustworthy.
Second, online content allows you to engage with your audience on a personal level. By posting content on your social media, on your blog, or on other online channels, you have an opportunity to communicate directly with your customers. Responding to comments, addressing concerns, and sharing behind-the-scenes glimpses into your business humanizes your brand. This personal connection fosters a positive perception and a sense of community around your business.
Plus, when potential customers search for products or services related to your industry, having a stronger online presence increases the likelihood that they'll discover your business, making it easier to attract new customers while you reinforce your reputation online.

3. Cultivate a Connection to Customers on Social Media
Social media is a crucial part of your online marketing strategy. An active social media presence boosts your brand's ability to attract and retain customers. Social allows people to feel heard and can improve your business's ability to gain new customers. According to LinkedIn, nearly 71% of online consumers will recommend a business to their friends and family if they've had a positive interaction with it on a social media platform. These recommendations can go a long way in increasing customer loyalty and overall sales.
When you post content – even something as simple as a photo or quick video – you connect with your customers on a different level. Often a more lasting, personal connection.
Additionally, social media provides customers with the opportunity to interact with your business. These interactions can allow you to understand what consumers want to see from your brands. They also help you connect with unhappy customers and rectify their concerns.

Make Content a Part of Your Total Digital Marketing Strategy
While having a social media account is crucial, you need to have an overall content strategy to make an impact. At Hibu, our team can create your Facebook page and even help you with posts that are both engaging and informative.
As a business owner, understanding the impact of online content marketing can help you improve your web presence while driving traffic and sales. To stay ahead of your competitors and have the greatest likelihood of success, talk with us today about how we can help you utilize online content for long-term success, contact us at (877) 237-6120 or request your no-obligation consultation.