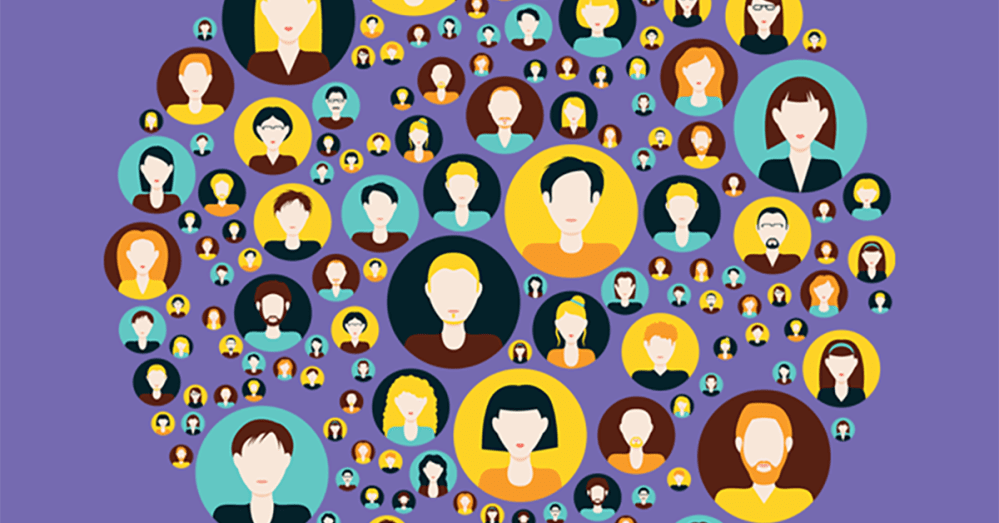 Is your business social enough?
"Are you using social media?" I recently asked a friend and client. "You mean like the Facebook? My kids are on there all the time," was the response I got back. Hopefully you're a little more social savvy than my friend.
I hope you're already using social media to grow your business… but I'll bet you're not using it as much as you could. Consider these facts:
Facebook is the world's most visited website – on average, more than a BILLION people are on Facebook every day
71% of consumers are likely to purchase an item based on social media referrals
78% of people said that social media posts of companies influence their buying decisions
81% said recommendations and posts from family and friends directly impacted on their buying decisions

You need to put your business where your target audience is looking for you — and today, that's on social media.

Who You Are vs. What You Do
I'm assuming you have an effective business website (if you don't, please call us right now), so you're not counting on your Facebook Page to be the core of your online presence. But you also can't count on a website alone.
It's really not a new concept – your best customers are people who feel connected to you, people who think of you as more than just your profession. A good customer doesn't think of you as "a Plumber," or even "the Plumber" – they think of you as "My Plumber."
Social media gives you an opportunity to present yourself as a person.
An easy way to think about it is that your website tells people WHAT you do and your social media shows people WHO you are.
Your website needs to talk about all the services you offer – your social media can talk about the project you're working on today
Your website should be aimed at converting prospects – your social media can focus on retaining existing customers
Your social media can talk about employee activities and even ways your family is involved – your website should keep it all business

Your website and Facebook page work together to boost your business – but don't forget that you need both to highlight everything you do and connect with your customers.

Who are you talking to and what do they want to hear?
Once you decide you need to be active on social media (and you do need to be active on social), there are a couple things you need to nail down.
Who is your business target audience? Is your business B2B or B2C? Is your audience young or older? Is it primarily male? Female? Both? Have an image of your customer in mind when you start thinking about what kinds of content you'll post.
What portion of your audience will be on social? Sure, no surprise, 90% of Americans 18 – 29 are on social media. But you might interested to know that 35% of adults 65 and older are also on social – and that's more than triple what it was just a few years ago. Not sure if your customers are on Facebook? Then try Twitter, LinkedIn or YouTube too.
What do they want – business or pleasure? Consider what kind of posts will appeal to your audience. What will they like and share with others? The easiest place to start – ask yourself what you like, and go from there.

Getting Engaged Now
Being active on social media can be the easiest thing in the world (just ask any teenager you know). Like anything else, you just have to get started. So, here are three fast ways to get started…
Share posts – you don't always have to create your own content (although try to be original as much as you can): simply share posts you see from other sources – it's usually as easy as clicking a link. Like this article? Just click one of the social icons on the left to share it right now.
Ask questions – the best way to get a response is to simply ask your friends and followers a question. You might be surprised how many answers you'll receive.
Promote your promotions! If you're offering a deal, having a special event, a sale or an open house – let people know. There is no better place to promote your promotions today than on social media.

So… is your business social enough?
The bottom line on whether or not your business is "social enough" depends on how much of a return you want to see from your social media activity… and, of course, how much time you have to commit to social media.
Here's a very basic checklist to get you on your way…
Sign up – at the very least your business needs to be on Facebook, Google+, Twitter and LinkedIn. Feeling adventurous? Start putting videos on YouTube.
Post often – try to post a minimum of 2 -3 times a week. A lot of "experts" say you should post 2 -3 times a day, depending on the platform (more for Facebook, less for Google+). Whatever you do, make sure your plan is realistic: start slow and don't stop.
Post pictures – take photos and include them in your posts. Visual content (content with images) gets shared 40x more than content with just text.
Let people know and ask for Likes and Followers – Place links to your social pages on your website, put the social media icons in your ads, get signs next to your cash register announcing you're on social – and don't hesitate to ask people to Like you and Follow you online.

Your customers and prospects are on social media. They are influenced by what they see on social. Make sure what they see… is you.
And you can start being more social right now — just take a second and share this post.
Sources:
SBA; Small Business Social; August, 2016
Fortune; Facebook has taken over for Google; August, 2015
Social Media Today; March 2015
MarketWatch; 6 stats that prove we're addicted to Facebook; May, 2016
BufferSocial; February, 2015
MarketingLand; Social Media Checklist; November, 2013
HubSpot; Visual content stats; January, 2016
Business Insider; Social Media Usage; November, 2015