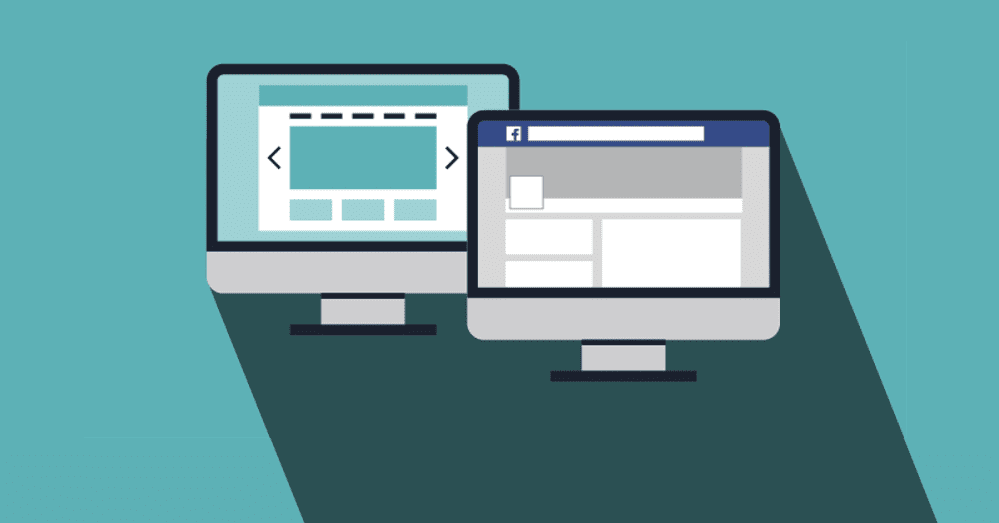 Your Website + Your Facebook Page
Online marketing means more ways to promote your business than ever before. From websites to social media to email marketing to online videos, it's hard to know what will work for you, and what works best together.
Is a website enough by itself? Should you spend all your time on connecting with customers on Facebook? You don't have to choose! Both are powerful tools for your business, and can work together to boost your business online.
How can a Facebook Page help your website?
More than 84% of businesses saw an increase in their site traffic when using social media as little as 6 hours a week1
31% of site visits are driven by social networks – Facebook alone drives 25%2
One study saw a site's Google ranking increase by 6.9 positions simply by sharing and liking posts on that business's Facebook Page3
Marketing your business online isn't about finding a single solution. It takes a carefully blended mix of platforms, tools, and campaigns to drive more clicks, more calls, and more customers to your business.
Get hibu's Website + Facebook Page infographic to see what each brings to the table.
1https://www.socialmediaexaminer.com/SocialMediaMarketingIndustryReport2014.pdf
2https://blog.shareaholic.com/social-media-traffic-trends-01-2015/
3https://www.tastyplacement.com/infographic-testing-social-media-signals-in-search