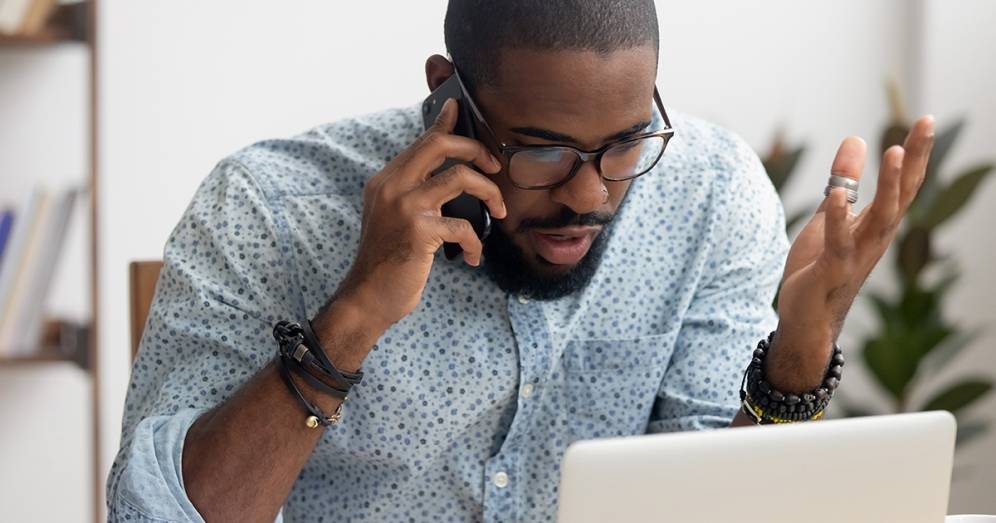 Free Guide: Why a DIY website may not work for you
If you're like many small business owners, you may be using a website for your business that you created on your own. There are certainly enough DIY site options available. Unfortunately, a majority of DIY sites suffer from a lot of glitches, big and small – built-in issues that could dramatically hurt your business.
Check out our free guide to why a DIY website may not be right for your small business. You'll get a detailed look at all the things to consider when you decide to be your own web designer, developer, writer and SEO expert, like:
The percentage of DIY sites that never launch
The #1 way a DIY site can hurt your business
All the steps and skills that go into building a professional website – and what your DIY site is probably missing
Here's why a D-I-Y website may not be the way to go for Y-O-U
Making a website is easy. Building an effective website is hard.
80% of websites don't have the advanced tech they need to communicate more information to search engines
64% of small businesses currently have a website, so yours has to be easy to find
A majority of DIY sites are missing crucial features or end up hurting business
53% of mobile website visits are abandoned if they take longer than three seconds to load
84% of consumers would abandon a purchase if it happened on an unsecured website
When Hibu builds your website, we do all this and more…
Write your copy — Professional copywriters make sure your site promotes all the things that make you a better choice than your competition
Design your site — Your custom website will be designed based on what we've seen work best for your specific industry
Encourage engagement — We'll build your site to feature the right types of engagement and content for your vertical — presenting you in the best possible way
We leverage the newest tech to make your website future-proof
Build in the power of schema — Our sites give search engines much more information — so they'll present your site, rather than your competitors', when someone is searching (or asks) for what you do. 80% of websites don't have this advanced tech
Make you "visible" to voice search — Whether your customers are asking Alexa, Siri or Google, we make sure your business info can be found with voice search
Sync your site with all your other digital marketing — Your website will be built to work together with all the parts of your digital marketing — including your listings, social media, and reviews — to ensure consistency and maximize your results
We secure your domain, host your site and provide the support and expertise you need as your business grows
Host your site — All those technical behind-the-scenes details that are required to keep your site live and working the way it should – things the average DIYer never considers
Ensure your site is secure — Our websites come equipped with an SSL certificate, so Google won't flag it as "Not secure." The "https" in your domain name tells visitors that your site is safe and secure.
Make it easy to keep your site up-to-date — You can easily make changes, add pages or upload images but you don't have to – just tell us what you want and we'll make the changes for you. Also, we make sure changes to your site are also changed on your Google My Business page.
If you're not a…
Copywriter
Designer
SEO Specialist
Web Developer
…there's no way you can DIY all of this and still run your business!
75% of people have judged a company's credibility based on its website design
Why DIY when Hibu will do all of this for you? A Hibu Smart Site is the easiest way to have a professional website custom-made for your business — and best of all, we do all the work… including all the things you could never DIY.