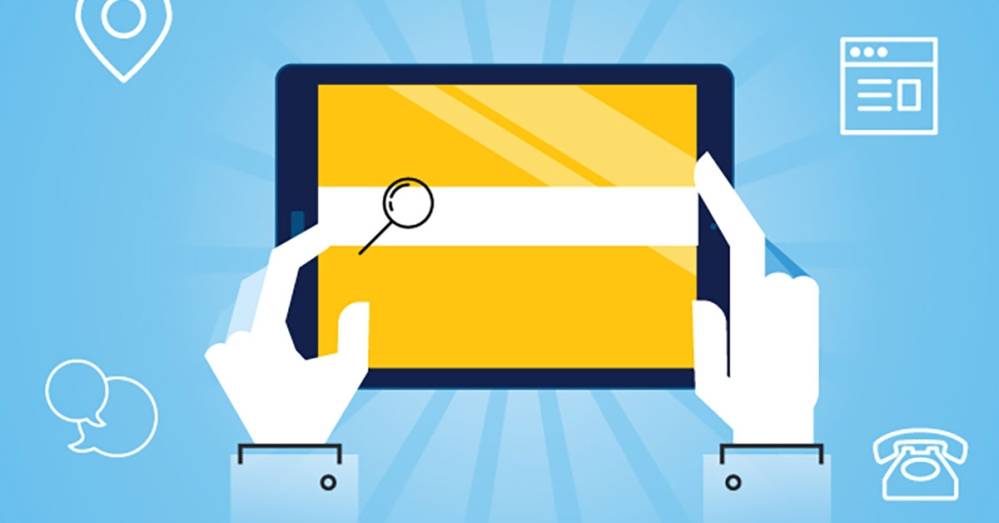 Think your small business isn't online? Think again…
Your small business may have a big footprint online
Lots of small business still rely entirely on "traditional" advertising, using old-school marketing like print directory ads, direct mail, coupons – and yes, business cards and letterhead. And plenty of small businesses continue to get new, local customers using tried-and-true methods that have worked for years. So it can be easy to think there's no need to take your business into "the digital age."
But you might be surprised to know that even if you haven't started adding digital advertising – like a website, pay-per-click search ads, or online display ads – to your marketing plan, there's a very good chance that your business is already online.
Yes. Really…and that could be a problem.
If you don't have a plan to take over ownership of "autogenerated" online listings, profiles and reviews for your business, you have no idea if the information about your business on the Internet is actually correct. You're missing opportunities to give your customers the right information…win new customers…and spread the word about all the great work your local business does. See where your business is listed online now for FREE, then read about where these listings come from.

Search engine listings
Google, Bing and Yahoo can all create business listings for your business. Search engines pull data from multiple sources to automatically create listings – and they don't always update them. If you've recently changed your business name, address, phone number, hours of operation, or even overhauled your menu…you may have autogenerated listings that give your customers the wrong information. Nothing will send your customers to a competitor faster than a wrong number, or trudging out for an in-store visit an hour after you've closed!

Social media pages
Facebook can automatically create Pages for businesses that haven't created their own. If no one else is managing this Page, you can request to claim it (and you can merge it with an "official" Page you set up too). But who knows what's appearing on that autogenerated Page before you find it, or while you wait to verify your ownership and claim it?
And don't forget about the negative perception an empty, autogenerated Page can create. Your customers may wonder:
"Are they still in business?"
"Is this the right Page? Or is their other Page the 'official' one?"
"If they aren't managing their social media presence…will they respond to emails? Will it be hard to work with them on my terms?"

Review sites
And we do mean "sites" plural. From Yelp to Google+ and so many more, there are plenty of places for happy (and unhappy!) customers to leave reviews for your business. Without access and a plan to address bad reviews…thank customers for good reviews…and publish positive reviews on your own, can your business afford to let bad reviews sit online for all to see?
Perception plays an important role here too. Online reviews are more popular – and more trusted – than ever:
91% of consumers read online reviews of local businesses*
84% of consumers trust online reviews as much as personal recommendations*

Don't forget your domain name
If you haven't claimed yourbusinessname.com or .net yet, there's a chance that someone else can (or already did). And once you're finally ready to make the leap to online marketing, you may have to pay more than you expect to buy that domain from them – or settle for a runner-up URL.

Get your business online on your terms
Whether you're seeing listings, social profiles or reviews for your business that you don't control…or you're not seeing them yet…there's no time like the present to make sure you control your business online. While offline marketing may be driving enough business to you today, you can't afford to let the negative impact of "out of control" online profiles hurt your business tomorrow.
* BrightLocal Local Consumer Review Survey, 2016

Ready to correct, protect and take control of ALL your online business listings? Hibu can help you get your most important business information right online, on social, on mobile apps and more.