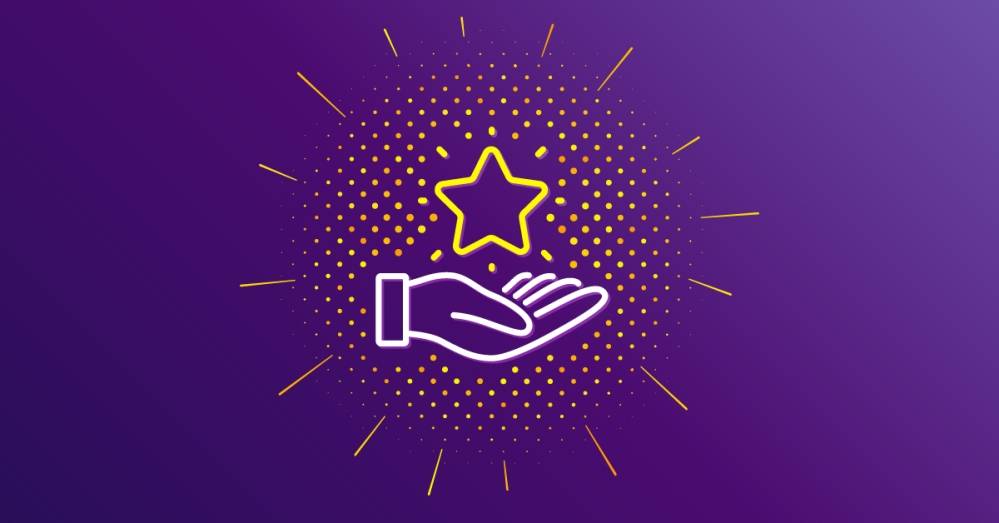 Why I Chose Hibu — One-On-One Service
Like most successful business dealings, your digital marketing needs to be a partnership — effective communication, a clear understanding of goals, working together to deliver results.
At Hibu, we give you a true one-on-one partnership — in fact, most of our clients have an established relationship with a dedicated Digital Marketing Specialist they meet with in person or by phone, whichever they prefer. Our goal is to do whatever we need to do to make you a "client for life."
We routinely ask our clients why they chose Hibu as their marketing partner… and our 5-star service is always among the top reasons. Here's a sample of what actual Hibu clients had to say about our "Client for life" service and the results they get through their partnership with Hibu…
"Exceptional Customer Service! I am one of the Owners of Fitness Freedom Gym in Eau Claire, WI. We started with Hibu in June of 2020 when we opened our Gym. Our Hibu Rep has been amazing to work with. Customer Service is a huge priority for us and Hibu has met every one of our expectations. Can't say enough good things."
Tim Lange
Fitness Freedom
"Awesome, Amazing! Great company with awesome people who make sure their clients are taken care of and keep them top priority."
Shane Virtue
The Solar Bug
"Loved the one on one service, especially the patience and flexibility that [Hibu's] employees bring to the table. This site makes us look really good. If you value your business and reputation, look them up."
JP
Manicured Landscapes Inc
We realize you have a wide range of relationship options to choose from — everything from out-there-on-your-own DIY… to semi-supported software… to traditional big-ticket advertising agencies.
In many ways, we offer you the best of all those options — you can call or email Hibu and let the pros handle your updates and changes, or log into your Dashboard to make do-it-yourself changes to your Hibu Website.
"Great experience! The Hibu team has been an awesome resource for our website and marketing… friendly, consistent, and thorough. I really appreciate [their] knowledge and great customer service. I'm excited to see the continued growth of our dental office with [Hibu's] guidance. I highly recommend their services!"
Jessica Puckett
Ustick Dental Office
"…Excellent Service, Very Responsive. Our office has been working with [Hibu] for almost 5 years. They set up a great internet marketing campaign for us… very responsive anytime we want to make changes. [Our Hibu Rep] is constantly recommending new ideas to help us incorporate emerging technologies into our marketing plan. I highly recommend [Hibu] to any business that is looking to establishing an online presence and use the internet to gain new customers."
Jonathan James
Law Office of Jonathan James, LLC
"Incredible customer service. I have been very satisfied with the service and information I get in regards to my website and advertising. Any changes I want are done immediately and my ad results are definitely producing revenue. I couldn't ask for more."
Jessica Heinke, OD
Family Eye Care of Woodstock
Of course, in the end, the superior service we deliver must be matched by the results you see. We understand completely that this is a business relationship, one that your business is counting on to deliver leads and customers.
Hibu is different than most digital marketing providers — we don't just sell you a website or search ads — we sell integrated solutions where all your digital marketing works together to maximize results. Our one-on-one service is key to making sure we stay on course to deliver what your business needs.
"Excellent Results & Customer Service. Hibu has given us a lot of extra exposure and helped us build our business and clientele. [Our Hibu Rep] is amazing and goes the extra mile for her customers under all circumstances. Thank you, Hibu!"
Midway Marina
Guys Place On Water Dining
"Amazing service. [Hibu's] assistance was amazing – easy to communicate with. Keep up the great work… as well as helping us obtain more customers."
Terri Stapleton
Perfection Auto Works
"Service that comforts you. I had told [Hibu] that we were a small business and needed more clients. [My Hibu Rep] listened to me … calmly explained what would be necessary for our business growth. Hibu is a LEADER in its class. Don't hesitate. In order to make money, one has to spend it. I am happy we did."
V. Collins
Promise Cares Private Homecare Agency
Your business is unique. Your digital marketing should be too. Talk with us today about a custom digital marketing solution for your business. We expect that you'll be pleasantly surprised at the service and results you get for the price.
"Excellent Customer Service! The team at Hibu have been instrumental in our growing success. They're always there to help us and are such a pleasure to work with. They offer a wide selection of products and services to meet any need. We couldn't be happier with the beautiful website they created for us and we're so grateful for all the guidance on gaining more visibility. I highly recommend them to any business. You can't go wrong with Hibu."
Robin Deeter
Sneidman's Jewelry Store