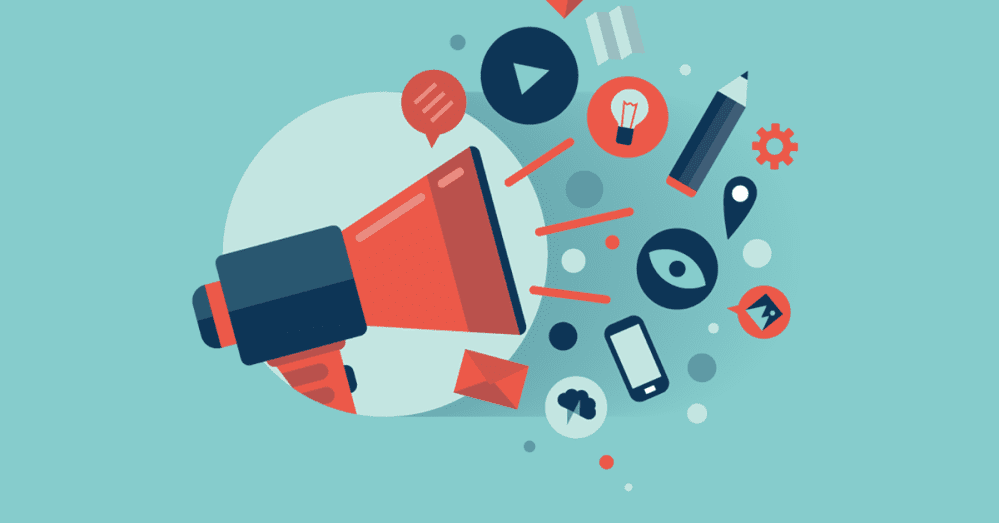 5 steps to a synchronized social media strategy
Increase your ROI with the right plan
It's true that it's difficult to put a number on a "Like," a "Comment" or a "Share" – in fact, it's hard to track the overall ROI (return on investment) to this thing we call social. And yet, having a comprehensive social strategy is an increasingly necessary component of your overall digital marketing efforts. As more and more of the buying cycle falls into the jurisdiction of marketers, we are increasingly being asked to prove and increase the ROI of our efforts. So just how do we measure what we're doing on social? And what steps can we take to improve the performance?
The BAD NEWS: Not everything related to social media is quantifiable which makes it difficult to calculate, much less improve, the ROI of those strategies.
The GOOD NEWS: Having all of the seemingly disparate parts of your social strategy sync up and work together with your other digital marketing efforts enables you to get a much clearer picture of your digital ROI and ways in which to improve it.
Here are a few tips to follow and things to remember when developing your strategy to improve the ROI of your social media efforts:

1. Align your social strategy with the goals of your business
The first and maybe most important step is to examine your business goals and ensure that your social strategy is engineered to push you towards achieving those goals.
Are you a new business trying to build brand awareness or establish yourself as a thought leader in your industry?
Do you need a way to manage your customer's complaint and customer service questions?
Are you trying to build your customer base through a social network?
Do you want to use social to capture new leads?

When developing your social strategy, make sure it's aligned with precise business goals and establishes a presence on the specific channels that have the best chance of achieving those goals. Simply put, don't create a Facebook page just for the sake of building a page. Find the social networks that best suit your needs. Learn where your current or target customers are spending their time, and then go there. Also consider if they can be aligned with other aspects of your overall marketing plan – but we'll discuss that more in a minute.

2. Use strategic data to pick the right audience
After aligning your social strategy with your business goals, ensuring that you're getting your message in front of the right audience is a good idea for your next focus. The social landscape is vast, and you can't afford to spend large amounts of your marketing budget on talking to people who, for lack of a better term, don't matter to your business. The challenges lie in figuring out how to pick who the right audience is.
You can leverage the information you already have available to develop a more robust audience targeting strategy. For local small businesses, something as simple as basing your targeting parameters on a geographical location can help you narrow your focus to the people who could have an effect on your returns. For example, if you already have a customer email list, you can set up lookalike targeting, which finds consumers who are similar to your existing customers and puts your content or ads in front of them. No matter what option you choose, be sure to base your decision on what you already know about your customers or the strategic data you've already collected.

3. Acquire and build loyalty
An audience of active, engaged followers who come to you week after week will always be more valuable than one-time visitors or people who only passively consume your content. The only way to build that kind of loyalty is by providing content that your audience would find valuable. Your content should help you drive deeper engagement with your customers. The more times your customers engage with your content, the more loyalty you build.
The discussion on exactly what pieces of content you could be creating is for another time, but remember you don't have to write it all yourself. Reposting relevant content from others is fair game, and encouraging your customers to post (especially positive reviews of your business) can also be powerful. Just be sure that every piece of content you post has a purpose. This is where being clear about your social strategy and the business goals you are hoping to achieve become critical. Think carefully about every bit of information you put out and make sure you're deliberate in your social content strategy.

4. Bring new consumers into the mix
Building a loyal following is key, but it's equally important to bring a constant source of new customers into the mix. That's where a social advertising campaign comes in. This can be small or large depending on your budget, but without it, your audience will likely stagnate over time. While social media platforms offer incredibly sophisticated capabilities, don't be daunted. Keep it simple to start, and let the powerful algorithms inside Facebook and other social media networks do the work for you – taking your ad and finding the most responsive audience for it.

5. Build an integrated marketing campaign
It can be easy to regularly add new pieces to your digital marketing strategy without examining how they all fit together. But these pieces shouldn't be completely separate. To accurately measure results and gain actionable insights, you should be aiming to have a truly synchronized digital strategy. One where your website, social pages, reviews and digital listings are all interconnected, working in unison to deliver results. That means presenting your business in a consistent way across these channels and making sure you have strong crossover between your online properties. Keeping everything in lock steps will allow you to precisely evaluate your efforts and boost the strategies that are producing the best results while abandoning those that aren't.
Improving the ROI of your social media strategies isn't a simple one-time effort. It takes a careful examination of the foundation of your entire digital marketing strategy and a solid understanding of what your business goals are. Once you have a firm grasp on those aspects, integrating a social strategy that drives better results becomes a matter of ensuring that all the different pieces of your digital marketing ecosystem are working together towards your business goals.

This post was originally published on Local Search Association's Marketing Bitz blog –https://www.marketingbitz.com/marketing/blog/building-a-synchronized-strategy-to-increase-your-146.aspx