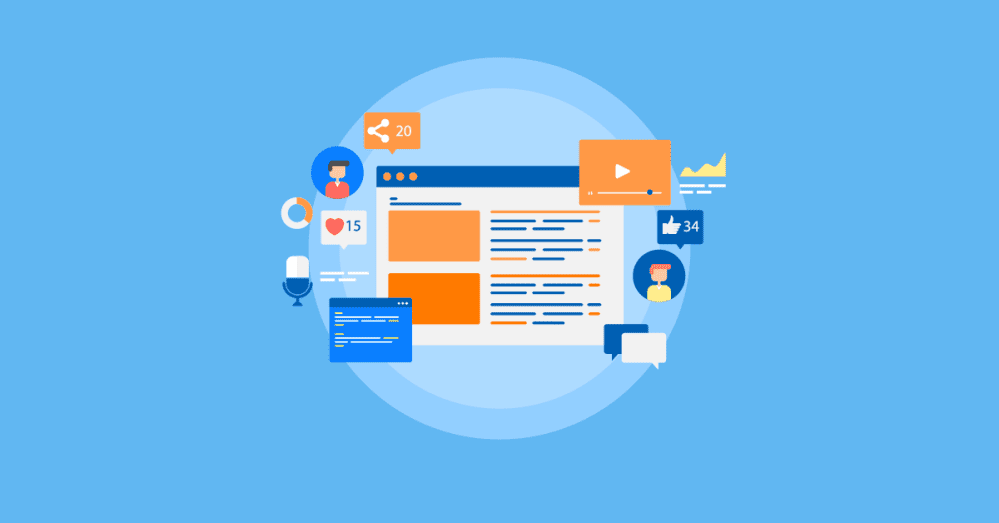 Marketing solutions that work better together [Infographic]
Chances are, when you think of your marketing, you think of the pieces that go into it:
Your website
Your ads
Your listings and reviews
But today, your small businesses needs to make sure all those pieces work together to deliver better results, without adding hours of time to your day.
Download your copy of the infographic below or continue to read to find out what's included in today's small business digital marketing solution in the infographic below — and how your online marketing can work better together.
Today's small business digital marketing solution
Getting more clicks, calls and leads from your online marketing
Today's digital marketing challenge
If you're like most small business owners, you probably started with a website and expanded your digital marketing, adding one piece at a time, working with a different vendor for each component.
Here's why you'll save time and money – and get more leads – if you trade in your disconnected parts for a single, synchronized digital marketing solution…
Today's multi-step customer journey
More and more, you just don't know where customers will first see your business – in Google listings, search ads or social – so you have to be everywhere they might be looking online.
But that's not enough. Each step has to be connected — to deliver a consistent message, to work together to maximize your results.
Today's digital marketing solution
Getting your marketing in sync drives more leads
You need a comprehensive, interconnected digital marketing solution, designed to work together to achieve the business goals you want and to maximize your ROI. Just look at the increased results you could get with a synchronized solution…
On average, 260% MORE customer clicks & calls when your GMB Page is managed with a Hibu Foundation Solution, because consumers want accurate and detailed information.
On average, 91% MORE website conversions when your website has Hibu Reviews in the header, because positive reviews are the #1 reason customers choose a business.
On average, 15% LOWER cost per lead when your Hibu Search is run with a Hibu Smart Online Presence Solution, because integrated digital marketing, all built by the same partner, works better.
On average, 21 MORE calls from your Google My Business page per month when you add Hibu Display or Social to your Hibu Foundation Solution, because consumers don't always click on your ad — they'll see your ad, search for you, then call.
1 + 1 + 1 = 10
The real-world results above prove that you can dramatically increase the effectiveness of your digital marketing by bringing together all the separate pieces. The more ways you put your business in front of your customers, the more opportunities you give them to engage with you…and the greater the results.
It's simple… a Hibu Solution gives your more! — MORE Calls. MORE Clicks. MORE Visitors. MORE Leads.