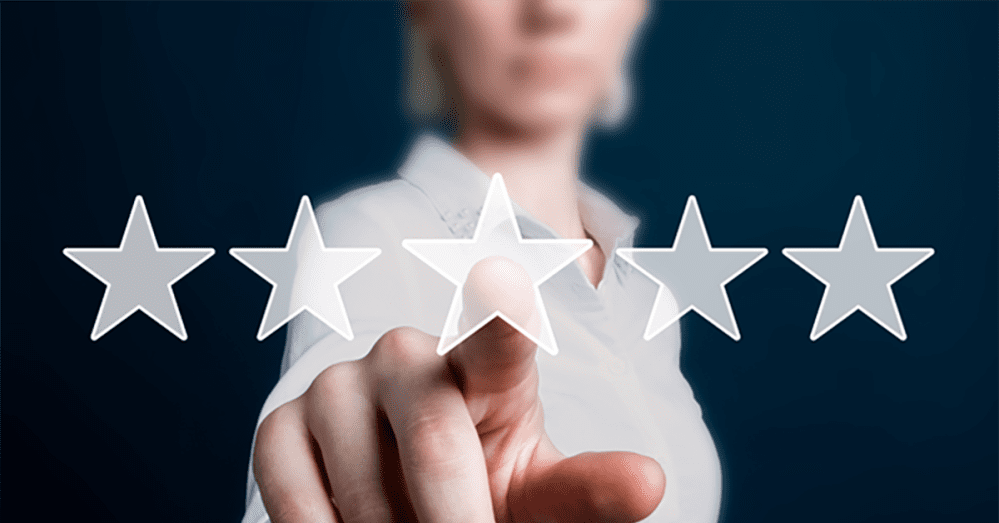 5 reasons why you need to focus on online reviews now
You may have noticed that we focus a lot of attention on online customer reviews. Why? Because there's no question that reviews are having bigger impact on consumer buying decisions. Your customers are definitely using reviews to explore all of their options — you and your competitors — before deciding who they're going to call.
Here are 5 stats to help you understand online reviews and your online reputation must be a key part of your marketing plan…
1) Your customers are looking for online reviews
Bright Local reports that over 80 percent of online consumers research companies through online reviews before deciding whether or not to give them their business, while 52% of 18 to 54 year olds say that they always read reviews.
2) Your customers trust online reviews
Why should you care about online reviews? Here's the easiest reason of all — because your customers definitely do. A recent study shows that a whopping 84% of consumers indicated that they trust online reviews as much as they would trust a personal recommendation. Think about that — online reviews have truly become today's word-of-mouth advertising.
[Related: Eight Ways to Deal With Negative Business Reviews]
3) Positive reviews convince prospects to trust you
Online reviews, and positive reviews in particular, will help your potential customers decide to trust your business. Bright Local also reports that only 53% of individuals would do business with a company that has less than 4 stars, and the average user needs to read at least 10 reviews before being able to trust a business.
4) Google likes online reviews
It goes without saying that the most important factor in getting found online is showing up higher in search results. Local businesses that show up highest on SERPS (search engine result pages) have an average of 46 or more Google reviews. When you have customer-generated content like reviews constantly updated on your social media, Google sees that as fresh content and identifies you as a quality site. This counts as off-site SEO, and will help you gain even more traffic. Not to mention that Google will often include reviews in business results — so the more (and the more positive) the better!
5) The power of a single star
A study conducted by Pattern.com using Amazon reviews as an example states that a one-star increase in ratings led to an almost 10% increase in customer conversions. Think about that! One single star could impact your business positively by almost 10%. That statistic alone should be enough for you to turn your attention to managing your online reviews and reputation.
For all of these reasons and more, all of us at Hibu believe that small businesses across the country need to take control of their online reviews. Some things you can do on your own, but some things you'll probably need help with — and that's okay. Google your company and take a look at what people are saying. If you want some help improving the reviews you see, or maximizing the impact you can get from positive reviews, contact us today — or see all the ways Hibu Reviews can work for your small business.