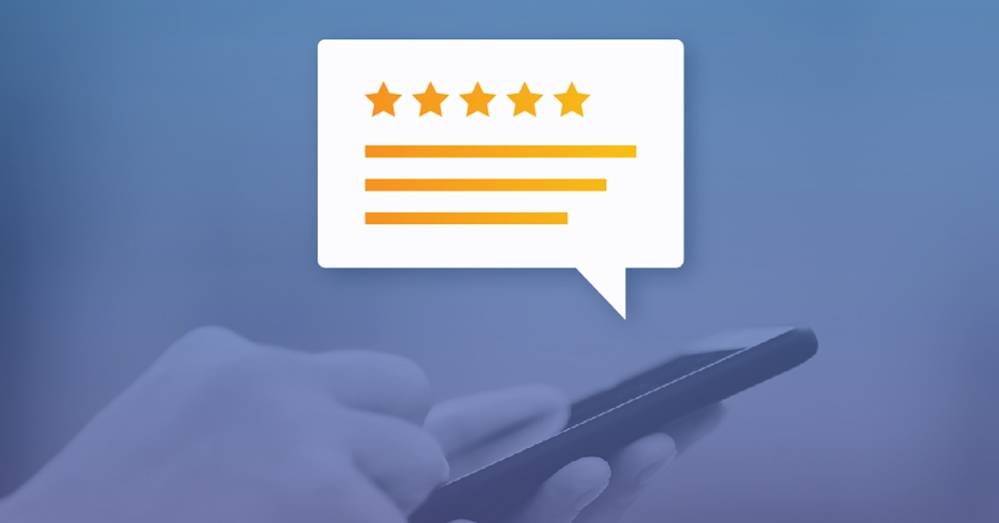 How to ask your customers for reviews
There's so much that goes into a transaction with a customer today. First you need to advertise to reach them, then turn them into a lead, then nurture that opportunity into a sale. Even then you're not finished — you still need to make sure they have an excellent experience and share that experience with your next potential customer by leaving you a rating or review.
According to a recent survey of consumers' opinions about online reviews:1
82% of consumers read online reviews for local businesses (with 52% of 18-54-year-olds saying they "always" read reviews)
76% of consumers trust online reviews as much as personal recommendations (with the average consumer reading 10 reviews before feeling able to trust a business)
67% of consumers have been asked to leave a review for a local business

So what are the best ways to ask your customers for a review?
Ask for reviews in person or on the phone
This is as "old school" as it gets. Whenever you interact with a customer — and especially if it's a positive interaction — just remind them that you'd appreciate them leaving you a review online. You can direct them to your Facebook Page or Google My Business, or let them use the site or service they prefer (like Yelp).
Ask for reviews on their paperwork
Whether you're in retail, home services or the professional services sector… there's always paperwork!
Today, anything you're going to print and give to your customers should include a request to leave a review. Think of it as something that's just as important as your logo, contact info and URL.
Receipts, invoices and bills
Bags and packaging
Business cards and promo cards
Mailers (like service reminders or thank you notes)

Tight on space? Use a QR code that your customers can scan with their smartphone camera or a shortened URL to direct them to where you want a review without taking up too much room.

Ask for reviews via email or direct messages
If you're communicating with your customers through email, Facebook Messenger, text messages or any other online "chat" functionality, don't be afraid to ask for a review as part of your closing:
"Thank you so much for your response / question / concern / help / etc. If you have a minute, please leave us a review on Google. We want to know about your experience!"
And don't be afraid to include a request for a review each time you send out a newsletter or write a blog post. The worst your customers can do is ignore it!

Cast a wide net for more reviews
Don't forget about how easy it is to broadcast a request for reviews today. If you're thinking "I've never asked for a review — how can I reach out to everyone from the last month / quarter / year?" remember that you can ask all your friends and fans on Facebook, followers on Twitter and subscribers on YouTube to leave you a review.

…but be prepared to only get a few reviews
You're a consumer too, so you know how easy it is to forget about things like leaving a review, even when you had a great experience! That's why it's so important to ask for reviews frequently and in as many places as you can.
Getting online reviews can feel like an uphill battle, but remember that the only "wrong" way to ask for them…is to not ask at all.
Watch this short video to learn more about collecting and sharing your customer's reviews online with Hibu Reviews >
1 BrightLocal.com "Local Consumer Review Survey 2019″