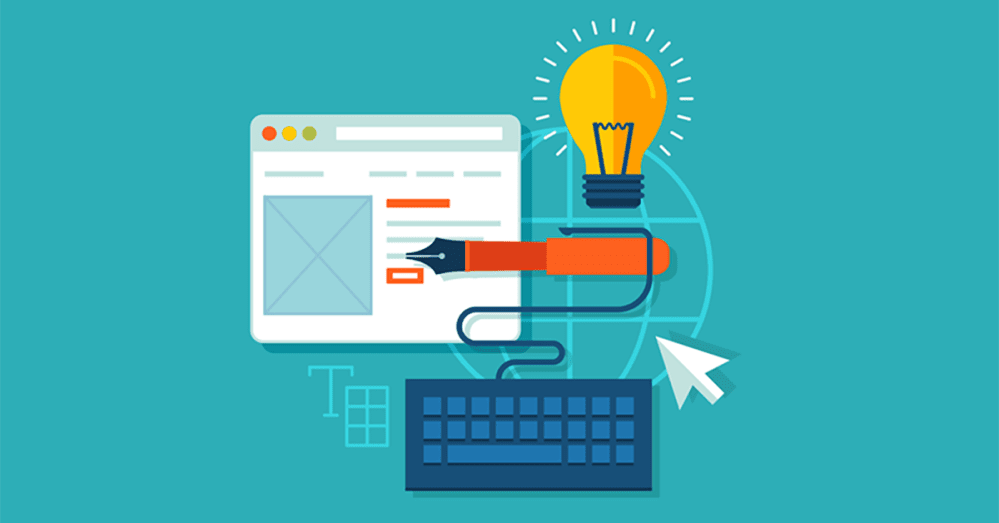 5 Things You Need to Know About Writing a Website
xfFor a small business owner, it's not unusual to try writing your own website content (or copy). After all, you may have written your own sales letters before, either from scratch or using content from a brochure or print ad. With with so many DIY website options available, writing your small business website content yourself might seem like no big deal. But if your site isn't written to help convert visitors into paying customers, you may be wasting your time and money.
Whether you're taking a stab at writing your own business website or you've hired a professional, here are five rules that must be followed when writing your site.

1) Answer (the right) questions
Ask yourself what someone is looking for when they come to your website, and how easy it will be for them to find it. For example:
If you're a restaurant, bar, cafe, salon or any other type of location-based business, your visitors will probably be looking for your menu… your business hours… your phone number… and your address. Don't forget to include whether or not you deliver!
If you're a plumber, they probably want to know if you do repairs or installation… your rates… and whether or not you provide emergency service (and at what hours).
Then ask yourself if they can find that information on every page — whether it's in your footer, your header or an easy-to-find "Contact" page. If it's not… you may be attracting visitors who have no way to get in touch with you.

2) Speak to your audience
No one knows your audience better than you do, so talk to them. According to SEMRush, 65% of customers say that they're emotionally connected to a brand that makes them feel like the company cares about them. Your website copy must speak to the visitor as if you know them, and not overwhelm them with unnecessary information. For example:
If your business is primarily done in your customers' homes, don't waste time talking about how easy it is to get to your office or shop
If you're an attorney specializing in business contracts, don't focus your website copy on litigation
If your audience is an older demographic, don't fill your site with content that tries to be overly hip (which never really works anyway)
Decide if your brand's voice is going to be casual and conversational (which works best to connect and relate to possible customers) or authoritative (which is most effective when in a position of teaching or providing knowledge on a certain subject).
[Related: Five Things Your Small Business Website Must Have]

3) Talk benefits
It's easy to fall into the trap of just writing about you – your history, your interests, even your family. While creating a personal connection and letting your visitors see who they'll be working with is important… it's not as important to them right now as knowing that you can provide the service or product they're looking for. Make sure your website copy is written first and foremost to answer one question for your potential customers:
"What can you do for me?"
Don't tell them you have better chemicals – tell them their lawn will be greener
Don't talk about your pizza ovens – tell them how crispy and delicious their pizza will be
Don't talk about your new larger van – tell them you can fix what's wrong faster because you have 90% of all parts needed on every service call.
There's a famous quote about copywriting that says simply, "Don't sell the razor, sell the shave." The razor is you, the shave is what you can do for them. Focus on the benefit for the customer so they know why to choose you over your competition.
[Related: 4 Motivating Factors That Turn Website Visitors Into New Customers]

4) Keep it short (think mobile)
First impressions are important — especially with a website. The average site visit time is about 15 seconds before a user leaves the website, and even less than that for them to form an opinion on it, so you need to show your site's visitors that you can satisfy their needs. If not… they'll move on to your competitor's website to see if they can find what they're looking for there.
Your copy needs to be brief, loaded with quick information, and broken up into bite-sized "chunks" that someone can read in an instant. With more people than ever looking at your website on a phone, tablet or other mobile device, shorter copy is even more important. People don't want to scroll through a ton of copy on a small screen — and they won't. They'll simply leave your site for a better one.

5) Drive to the Call-to-Action
Even if you have the best website in the world — one that looks great and has compelling copy and efficient SEO — if you don't clearly tell site visitors how to contact you, find out more, or purchase your product, it's all for nothing. The ultimate goal of a business website is to grow your business, and you can't turn visitors into customers if you don't tell them what to do next. Include a phone number, email address, a way to subscribe to your newsletter or blog, or a link to purchase a product or schedule service online.
Make sure your call to action is instantly visible. Don't make people search for things like your phone number — because they won't. They'll simply call someone else. If you give them a form, keep it short and simple. And always, always, always include a call to action on every page!
Following these five copy rules won't instantly make you into a copywriter, but it will make your website much more effective and get you on the road to success. Contact Hibu today and let's see what we can do to help you achieve your small business website goals.