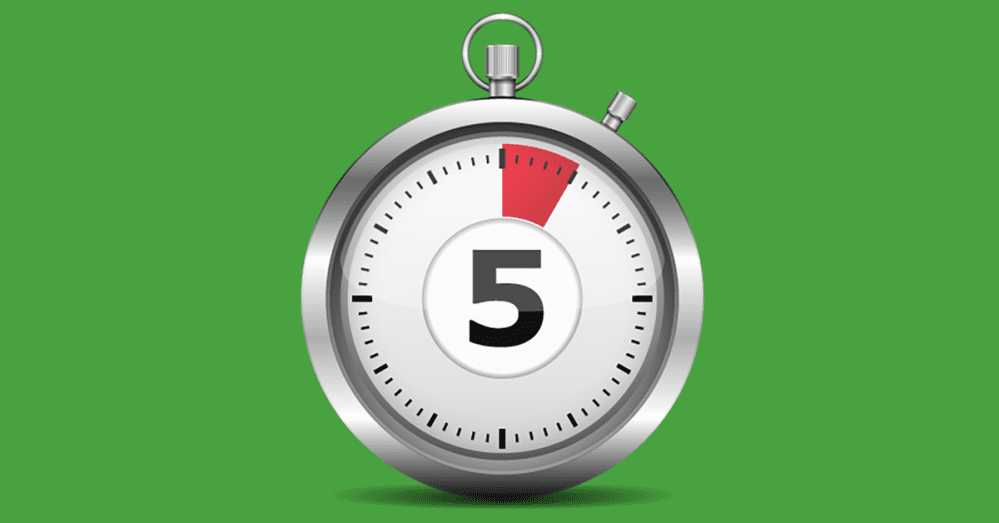 Check your mobile website design in 5 seconds
Mobile-friendly. Mobile-ready. Mobile-optimized. By now you know how important it is for your business website to look and work well on mobile devices. Your potential customers expect it. Your return customers expect it. Even Google now gives slight preferential treatment to sites that are mobile-friendly.
Since the beginning of 2017, mobile users have been responsible for over half of all web traffic, and 57% of internet users won't recommend a company with a poorly designed mobile website. Here's how to see if your mobile website design is truly ready for phones and tablets in just 5 seconds.
3 guidelines for mobile web design
Text is readable without tapping or zooming
Can you read all the words on your phone or tablet without zooming in? Think about a potential customer looking at your site on their phone. Can they see, at a glance, the essential information about your business — like who you are, what you do, and how to get in touch with you? Few things are as irritating as having to scroll, zoom, and move around your mobile screen in order to read the homepage of a website that could be more mobile-friendly.
Tap targets are spaced appropriately
"Tap targets" — the things you click on when you visit a website on a mobile device — can make or break a mobile experience. These include:
Navigation
Video players
Buttons

This is especially important in your site navigation. Are the clickable buttons that lead you to the other pages of your site spaced apart so that your site visitors don't accidentally click the wrong one? Putting yourself in the position of your mobile visitor is important — give your current site a trial run and ensure that everything is easily accessible from a phone or tablet.
[Related: Mobile-ize Your Small Business]
Your site avoids horizontal scrolling and unplayable content
Does your website "fit" to the width of mobile devices without having to scroll side to side to continue reading sentences? If your answer is no, your page's website design is not going to be the most easily accessible for mobile users.
And is your mobile site bogged down with Flash content that won't load, or video and audio files that don't play?
Mobile now includes voice search, too
From their phones to their cars to their kitchens…plenty of consumers are just a "Hey Google" or "Alexa…" away from asking about the best pizza in town, or what your hours are on the weekend. If your small business website isn't built for voice search, you could be missing out on plenty of in-home and on-the-go searches that are happening right now.
[Related: Hibu Smart Sites – The Secret of Schema for Voice Search]
Remember: these mobile web design rules apply to each page of your site. Even if your homepage passes with flying colors, your other pages may struggle to find and hold attention on mobile devices if they fail.