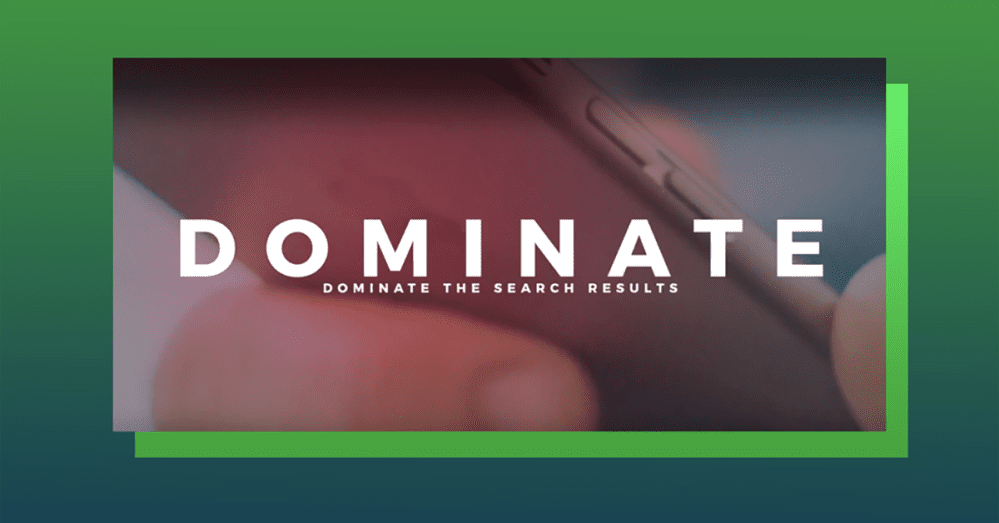 Today's SEO – How to dominate the search results
Possibly more than any other part of digital marketing, SEO continues to change and evolve. Today, it's about more than just getting found in the search results. There are necessary steps you need to take to make sure your business is the obvious choice for someone searching for what you offer.
To be online now, your SEO must include tactics on-page (on your website) and off-page (everywhere else online). It has to include relevant content and high-quality "backlinks." And, it needs to work with all the other parts of your digital marketing – for example, when someone searches on Google, Bing or Yahoo, they see Paid ads and Organic listings – and you have to dominate both.
Maximize your visibility and push your competitors right off the page
At Hibu, we've updated our SEO services to keep us (and you) ahead of the curve. We are confident that dominating the search results starts with Hibu Local Ranking.
Hibu Local Ranking does more than help improve your search ranking – it's designed to drive more traffic to your website and more qualified leads to your business.
Get all the details about Hibu Local Ranking – and talk with us today about adding Local Ranking to your digital marketing.
[Video transcript]
Search marketing is about more than just paying for ads. It's about dominating the search results… and pushing your competitors right off the page.
When people search on Google, Bing or Yahoo, they see two kinds of results:
Paid
Organic
Paid results – paid ads – are usually found at the top of the search results. When you pay for ads, you're renting space at the top of the page.
Organic results are non-paid listings that Google finds relevant and reliable. This is the space that your business can own.
If you want to dominate the search results… get better ranking, more visibility, clicks and leads from people searching for what you offer… you need to rank well in both paid ads and unpaid results.
To rank well in the paid section, you bid against your competitors for the keywords or keyword phrases you want.
Ranking well in the organic listings is completely different. Here's how Hibu Local Ranking helps with the six main factors that help your business rank higher.
1) Accuracy – Google ranks you higher if your information is accurate across the web — phone, address, hours, etc. The more consistent your information, the higher your ranking.
Google also looks for customer reviews, so Local Ranking works with our Online Foundation solution to generate more feedback and share your positive reviews.
2) Technology – Google looks for how well your site is built. With Local Ranking, we check your site often to make sure everything is working the way it should.
3) Relevance – You want your website to match the keyword phrases that are most important to your business. We'll add detailed information to your site to make sure Google sees content that matches those phrases.
4) Quality – If other sites with high-quality content matching your keyword phrases link to your site, this increases your ranking in Google's algorithm. We'll create this content for you to generate backlinks and build your ranking.
5) Activity – A steady schedule of posts shows Google that your business is highly engaged online. Local Ranking creates blog and social posts for you, tailored to the keywords that you're targeting.
6) Built for voice – More people today are searching for local businesses with voice search, like Siri, Alexa and Google Assistant. But people search differently when they're speaking than when they're typing, so we add a customized voice FAQ page to your site, written to get you found with voice.
With Local Ranking in place, your website will be seen by Google and other search engines as increasingly more relevant to consumers who are looking for what you do.
Of course, search page dominance doesn't happen all at once — it builds over time. As you improve your ranking, you get more visibility… more clicks… and ultimately, more high-quality leads for your business.
And remember — Hibu Local Ranking works best when it's part of an integrated marketing solution. Combine Local Ranking with Hibu Search and Hibu's Smart Online Foundation and the result is search page domination.
So get started now. Beat your competition and be the obvious choice online.