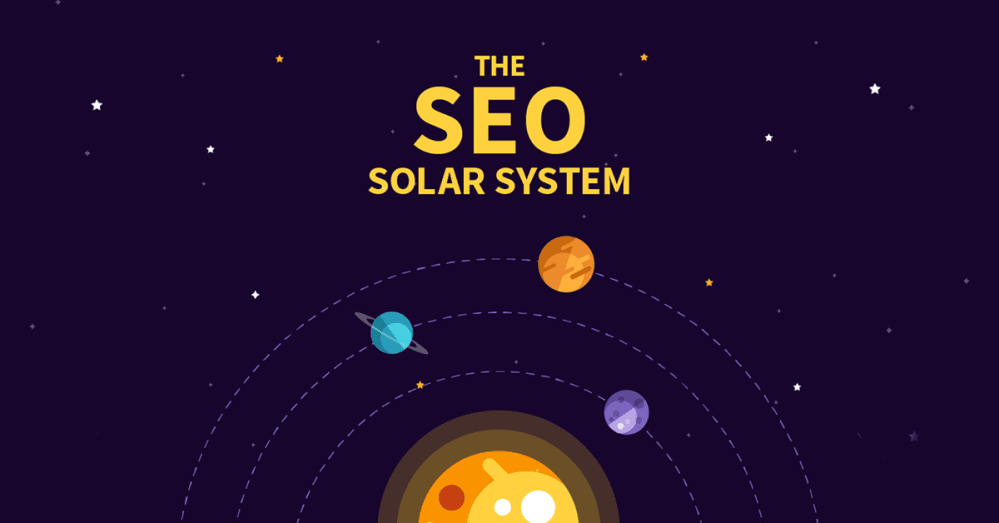 The SEO Solar System [Infographic]
For business owners, increasing the visibility of your business is essential to your growth online and offline. You have to stand out above your competition if you want to get in front of the most potential customers.
One of the most effective ways to increase your visibility is through the process of Search Engine Optimization (SEO). SEO strategies can be very complicated, but if you develop an understanding of some of its fundamental principles, you'll already have a leg up on a lot of your competition.
If that sounds good to you, this new infographic will help – we've broken down the most essential elements of SEO, including what it is, how to use it, and some SEO best practices you can start applying to your business.
Check out the full infographic below!
//(function(n){var r="_ion_ionizer",t=n.getElementsByTagName("script"),i;t=t[t.length-1];t.id=r+ +new Date+Math.floor(Math.random()*10);t.setAttribute("data-ion-embed",'{"url":"//contentmarketing.hibu.com/seosolarsystem-blog?_ion_target=embed-1.0","target":"'+t.id+'","appendQuery":true}');n.getElementById(r)||(i=n.createElement("script"),i.id=r,i.src=(n.location.protocol==="https:"?"//8f2a3f802cdf2859af9e-51128641de34f0801c2bd5e1e5f0dc25.ssl.cf1.rackcdn.com":"//1f1835935797600af226-51128641de34f0801c2bd5e1e5f0dc25.r5.cf1.rackcdn.com")+"/ionizer-1.0.min.js",t.parentNode.insertBefore(i,t.nextSibling))})(document);//