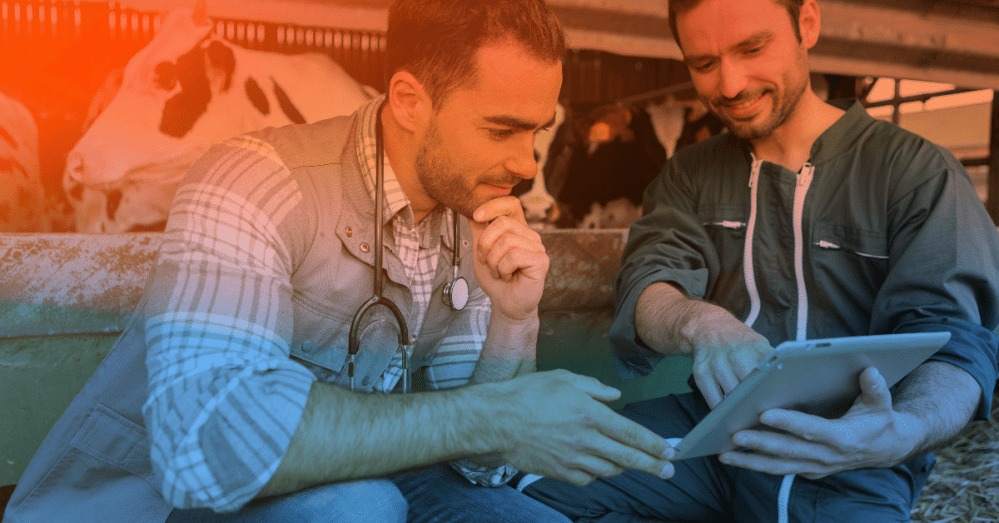 How To Approach Veterinary Marketing
As a veterinarian, your services are truly invaluable to your clients. And your happy clients will undoubtedly spread the word about your practice and the top-quality services you offer. But word-of-mouth marketing can't completely carry your marketing strategy these days. So, how else can you get the word out and grow your client base?
Whether you run a new or established veterinary practice, you've got to stand out and be front and center where people are searching for you. And, no surprise, today, they're looking for local services of all kinds, like your veterinary services, online.
You most likely already know that for a veterinarian today, digital marketing is critical. It's one of the smartest investments you can make in your clinic. But it's not always obvious what you should do to gain and retain clients.
So, where do you begin? We'll give you the rundown. And as always, we're here to help at Hibu when you need a hand.
[Related: 5 Ways To Increase Visibility and Growth for Your Local Business]
Veterinary Practice Marketing Ideas
Now, let's start with the absolute basics.
As you gather ideas for your veterinary digital marketing, keep these three things in mind:
What clients want and need in your region
What strategies would most benefit your clinic
What digital solutions would work best for both your clients and your clinic

[Related: Small Business Digital Marketing 101]
Start With the Fundamentals
Marketing for veterinary practices begins with clients being able to find you quickly. So, cover these bases (if you already have them, it's likely time for a revamp).
Business Listings
First, make sure your online business listings are complete and accurate. When clients search "veterinarian near me," your business listings should appear. Above all, your business information must be accurate and consistent — clients lose trust in a business when they see incorrect information.
Website
Next, have a smart website that clients can find you with voice and mobile search. If you already have a website, make sure you're keeping your site up to date. It can never hurt to redo older pages to make sure you're providing the most updated info about your practice.
If you don't have a website (and many veterinary practices don't), work with professional web developers to build one ASAP! They'll listen to your input and your preferences. They'll also add behind-the-scenes marketing wizardry that helps your website load and look better, and ideally appear on the first page of search results.
Pro Tip: Hey, don't do it yourself. Trust a team of experts who have decades of experience in marketing for veterinary practices.
Social Accounts
Our last fundamental tip is to get on social media, especially Facebook (aka Meta) and Instagram. Both offer formal business profiles that clients can find while browsing. When you want to reach specific, targeted local clients, opt for paid social ads with a veterinary marketing company.
And, of course, triple-check that all your information is consistent across these channels. Each social platform carries a considerable amount of weight and works best when they are in sync.
[Related: Think Your Small Business Isn't Online? Think Again]
Follow a Strategic Veterinary Marketing Plan
Now that you've planted your digital footprint, start plotting what to do next. Having a marketing plan in place can save you time, money, and effort! Here are three smart steps to take.
Invest in Veterinary SEO Marketing
For starters, enlist a veterinary digital marketing company for SEO services. After the fundamentals, SEO should be the cornerstone of your veterinary marketing strategies.
Why? SEO can be the difference between having some basic online presence and having clients immediately see your clinic when they search. When it comes to beating your competition, SEO is an essential part of staying on top of the search results and your customers' minds.
SEO is complex and warrants articles of its own. If you'd like to read more about it, we've got tons of resources.
Stay Alive on Social Media
Next, keep your clinic's social media accounts active. Creating formal social accounts for your clinic is not enough — you must keep the posts coming.
The good news is that you can have a lot of fun with veterinary marketing ideas on social profiles and posts! Face it, you are one of the few businesses that can legitimately post cute cat videos.
Simple posts you can create include uploading pics of your cutest patients every Friday (who doesn't love puppies?). Make your posts motivating and informational by linking to published website blogs that will inform your clients. Expand your social media impact with videos that showcase your expertise and your patients.
Pro Tip: For a veterinarian, creating a social media marketing calendar is a spectacular move. With the right team and tools, you can cross-post, schedule posts, hold contests, and do much more.
Place Ads Where Clients Look
Finally, place display ads and search ads on the web where your clients are. Marketing for veterinary practices isn't truly complete without tasteful, retargeted ads. They'll help you reach clients on major search engines, like Google, Bing, and Yahoo — as well as on popular sites, apps, and social media platforms.
The more eyes you reach, the better your business will be, and the more leads you'll generate.
[Related: Everywhere Your Small Business Should Have Ads Online]
Explore and Expand Your Marketing Strategies
Now that you've built, bolstered, and activated your foundation, it's time to branch out. Digital marketing isn't a one-and-done thing! You'll regularly discover dozens of ways to improve your veterinary marketing plan.
Here are a few recommendations for expanding a cohesive digital marketing strategy. These solutions all work together, so they'll benefit your clinic the most when you assemble the pieces:
By harnessing client reviews, controlling your online first impression, and staying connected, your veterinary marketing strategy will stay relevant and rewarding.
Pro Tip: Overall, clients trust reviews and recommendations more than they trust ads. A handful of smarmy remarks can harm your bottom line. By focusing on those reviews, you'll avoid any cruddy consequences.
[Related: A Conversation About Your Small Business Reputation]
Find Your Veterinary Digital Marketing Solutions with Hibu
You can find hundreds of veterinary marketing companies and agencies — but there's only one Hibu.
When you work with us, we work directly with you. Our specialists construct custom veterinary marketing strategies that fit your clinic's needs and match your personal preferences. And we've got extensive experience, specifically in the veterinary field.
In other words, prepare to zoom past your local competitors, who might be using a one-size-fits-all solution (or none at all).
To see what we can do for your practice, get in touch! Call at (877) 237-6120, or complete our Get Started form.