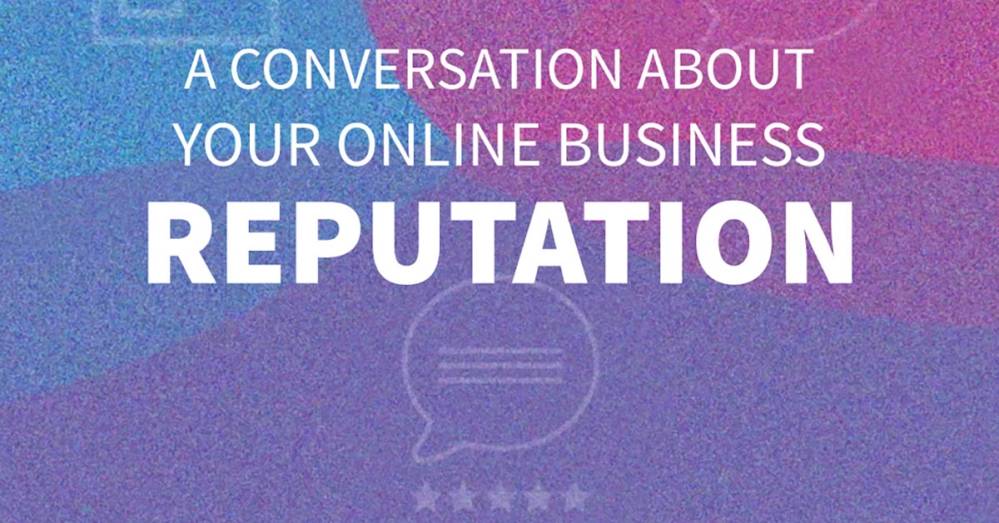 A Conversation About Your Small Business Reputation
At this point, no small business owner should be surprised by the power of online customer reviews… but many are surprised to learn that reviews are just one part of a business's online reputation.
A prospect's first impression of your business can determine whether they call you or a competitor, so it's imperative that you take control and manage what people see when they search for you or what they see about you if they search for the products or services you provide.
Three of Hibu's leading experts on online reputation sat down to have a conversation about your online reputation, how it can impact your small business, and an easy way to take control and manage your reputation online.
[Transcript]
Antoinette: Hi, I'm Antoinette Ward, Director of Marketing Strategy and Delivery here at Hibu.
RC: My name is RC Thompson. I'm the Director of Digital Products here at Hibu.
Dana: My name is Dana Cutler. I am the AVP of Go To Market at Hibu.
Antoinette: Online reputation is a consumer's first impression of your business.
RC: A business should care about their online reputation because if you look at it from this perspective when's the last time you went online and searched for a business any business and said "oh there's a listing and it has two stars and that's the one I'm gonna call first" — more often than not, everone wants to call that four in five stars.
Dana: A business's online reputation consists of a lot of things it's making sure that all their information is correct wherever anybody might be searching for them it's also um it takes into account reviews anything anybody is saying about that particular business and then really kind of comparing that to how everybody else looks in their industry
RC: Online business listings are the results you see when you do a search… whether it's on Google or Bing any of those sites… what you see when you type in a plumber or a contractor or restaurant what's returned inside of google or your online business. Making sure you have your online listings accurate so the consumers can find you is the most important thing.
Antoinette: If your business information is incorrect or in fact if you have negative reviews that's a horrible first impression. We've seen reports that say consumers lose faith in a local business if there's inconsistent business information. Something as small as inaccurate business hours being on your website versus on another site.
See if your business listings have errors now >
Dana: You know… changing your hours for the holidays, or something like that… going to all these different sites… that is really time consuming and what we found is most people won't do it. Making sure that all your business listing information which could be your name, address, phone number, hours of operation –making sure that it's accurate on search engines apps that people are using voice-enabled devices like Alexa, those are all important to make sure that information is correct and consistent.
Antoinette: Online marketing has to include reviews because today when consumers are searching for products and services, they're ultimately looking for a business that they can feel comfortable working with. They want a business that they can trust, and you can essentially get that through the reviews that their past customers have left for them. So, it's really important that a business generates positive reviews and really helps to strengthen their online reputation and brand.
Dana: Online reviews are so important for a small business because we know, based on studies, that 85% of the people out there looking for someone to do business with, they will trust an online review just as much as if they talk to their neighbor and ask for a recommendation.
Antoinette: As a consumer myself, the first thing that I do when I shop for something, a product or service, is I check out what other consumers are saying about them. If your competitor has more positive online reviews than you, most likely that customer's going to choose the competitor.
RC: 97% of consumers look at online reviews and recommendations prior to interacting with a local business.
Dana: If you look online and you see bad reviews, you're more than likely not going to do business with them or you're expecting a bad experience.
RC: Today it's really hard for a small business to understand how to go out to all these different sites create their logins and be able to monitor all these reviews.
Antoinette: The best marketing in the world probably can't overcome negative reviews.
Dana: We know that you can't no business can make everybody happy, so being able to respond to reviews is critical for a business — especially you know some of the smaller businesses may be family owned making sure that if somebody's had a bad experience you're responding to that, so that when other people see it, it shows that you care and you will provide great customer service.
[Related: 8 Ways to Respond to Negative Reviews]
Antoinette: Reputation is essentially the brand of a business
RC: As we talked to local businesses, they all were frustrated that there's that one review on a site they've never heard of that is impacting their business.
Antoinette: Reputation is key to a business of online marketing because no matter what you do or spend whether it's social media marketing or display advertising, if you don't have control of your reputation, it's going to be really hard to effectively market your business and gain new customers.
Dana: There are ways to take control of your reputation online, but it can be pretty difficult. Most of the businesses that we work with every day, they talk about not really having the time, the right people in place to do everything they need to do. They don't have the time to do it themselves
RC: Hibu offers a solution to take control of your advantage we combine listings management with reviews management to enable a customer to manage their reputation online.
Dana: We provide an easy reputation management dashboard it allows them to do everything they need to do all in one place — from changing hours to other information about their business, to looking at the reviews, to responding to them, and to keep an eye on their competition.
RC: It truly is the foundation for all of your digital advertising.
Dana: Every small business needs some kind of a solution to help them manage their reputation online. This solution gives business owners a very low cost way to manage their reputation online.
[Related: The Complete Guide to Managing Your Online Reputation for Small Businesses]