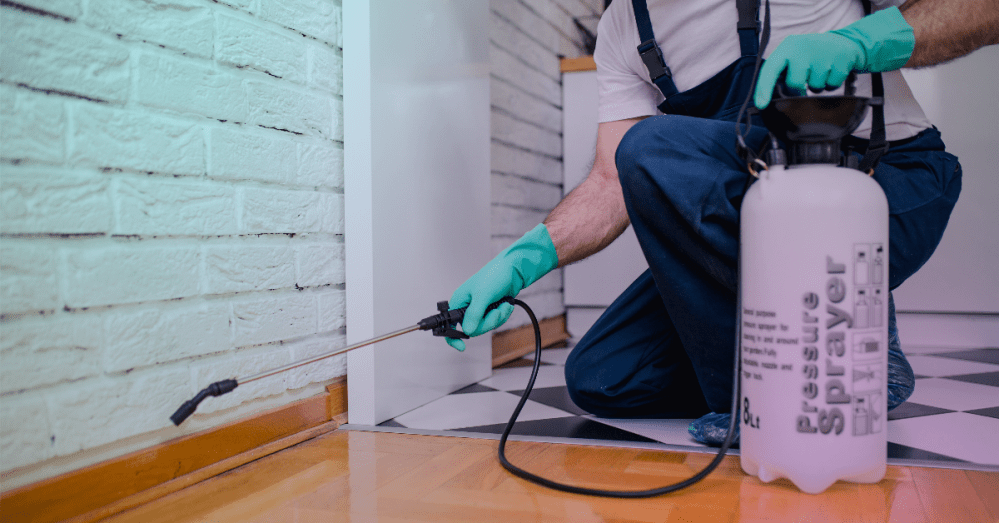 An Introduction to Pest Control Marketing
Who do people search for when mice start skittering or termites show up? Your team of pest control pros, of course.
And they're probably starting that search online. That makes digital pest control marketing the best way to put your business where consumers click, call and become customers.
The challenge is that pest control digital marketing has so many moving parts. Putting them together takes skill, lots of labor and loads of research.In between gearing up and getting to work, you likely just don't have the time! When you don't, a pest control marketing company does.
Let's see how digital marketing for pest control can power your business and get you real results.
[Related: Digital Marketing "Musts" That Most Local Businesses Overlook]
Digital Marketing for Pest Control: The Fundamentals
Most exterminators don't have a lot of experience marketing their pest control business. Here are three key steps that will establish and amplify your online presence.

1) Check and Update Your Online Business Listings
You know the info that appears when you or your customers search for "pest control services near me"? Those business listings are where you want your business to be — and where to show all the details you can.
First, check your current online business listings— which could have incorrect info that can hurt your business. If missing or wrong data appears, like the wrong phone number or URL, 73% of consumers say they lose trust. That's a major blow when marketing a pest control business!
Then, make sure your business listings (like your Google Business Profile) have clear and up-to-date info:
Your NAP info (Name, Address and Phone Number)
Your email address
Your hours of operation
Social media links
A list of the services you offer
Pictures of your vehicles, employees, gear and more
Reviews and ratings

The more comprehensive your business listing, the better.
See how listings management works to keep your most important business info accurate and consistent.
[Related: See How Your Online Business Listings Change Over Time]
2) Get a Smart Website That Drives Response
First things first, don't fall for the DIY website builder trap. Even if you have the time and patience to learn how to design your own drag-and-drop website, a good website shouldn't just look good on the surface — it should work with voice search, look great on mobile and actually engage your customers.
A slew of considerations go into a pest control website that generates leads:
Giving search engines information that puts your site ahead of competitors' sites
Using industry- and customer-focused design
Including interactive features like online payment and scheduling options
Implementing security safeguards that let customers breathe easy
Showcasing your business, services and personality
Integrating all your online information, from your business listings to your website to your social media account
Spotlighting reviews

That's a lot to consider, and a lot of time to make sure it all works together the way it should. So when you don't have the hours to sink into mastering web design and SEO, digital marketers do.
Check out how a Hibu Smart Site could work for your pest control marketing.
[Related: What Makes Hibu Smart Sites Smart?]
3) Leverage the Power of Customer Reviews
To polish your pest control marketing, your site visitors should see great customer reviews.
And they should see those reviews everywhere, from your business listings to your website to your social profiles and beyond.
Why the emphasis on customer reviews? Because most customers look at what other people have to say before they even give your business a chance. In fact, positive reviews make customers 91% more likely to hire a business...and 84% of customers trust them more than ads.
Reviews are a sometimes overlooked feature in pest control marketing strategies, but leveraging them can make a huge difference. Plus, reviews and ratings kick-start word-of-mouth marketing — a powerful tool for your business.
Granted, getting and sharing customer reviews on your own is a process. But it's simple with a digital marketing partner — especially when they can put automation software to use for you to:
Ask for reviews
Collect those reviews in a way that you can share them online (hand-written notes can't be shared widely!)
Spread the good and great ones across your digital channels

Discover how much reviews can do when marketing pest control services. You can even turn bad reviews into great opportunities.
[Related: 5 Reasons Why You Need To Focus on Online Reviews Now]
Squash Your Competition With Hibu
At Hibu, we take the hassle out of digital marketing for pest control by taking it off your hands.
We partner with local pest control companies like yours to maximize your budget and make pest control digital marketing easy.
Our one-on-one service... custom pricing... and integrated solutions allow you to focus on running your business. And our digital marketing solutions work better together:
Search, display and social ads
SEO services
Reputation management
Marketing automation

So don't worry about hunting down a pest control marketing company — we're right here! Call 877-237-6120 or complete our Get Started form for a free consultation.