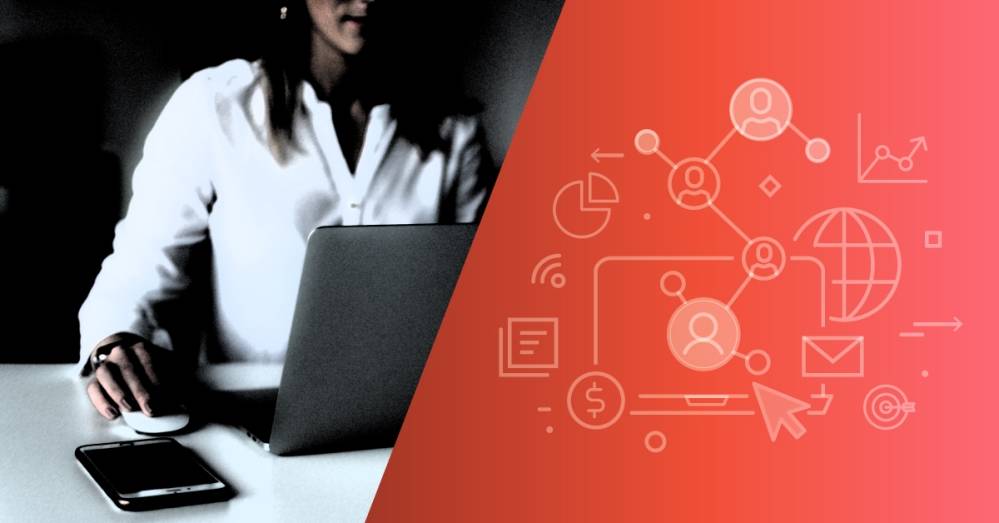 Digital Marketing "Musts" That Most Local Businesses Overlook
To succeed in the digital age, you'll need to market your brand effectively. But even those who know a bit about digital marketing won't always have the expertise – or the time and patience -- required to win out over their competitors.
Below, you'll discover just a few marketing "musts" that are often overlooked by small business owners.
Choosing the Right Marketing Channels
We'd argue that a multi-channel marketing strategy is the one most likely to reach a wide audience of the right customers and drive clicks, calls and customers to you. But that doesn't necessarily mean that you should place equal weight on each marketing channel – or that you should pursue every possible marketing channel that exists.
There are a number of ways to think about the "right" marketing channels for your business:
Define your audience – Where are your customers most likely to be seeking out your products or services? Are they primarily turning to Google, social media or word of mouth recommendations? Understanding who your target customer is – and where you need to get in front of them – is critical.

Plan your budget (based on your goals) – What are you looking to achieve, and what will it cost to do that? You'll be looking at different spend levels depending on whether you want to grow your brand visibility... reach new versus existing customers... or generate calls and form fills.

Prepare your content – Do you have the skills to create whatever assets you need for the channels you choose? If you can't create your own images, ad text and website...or you won't have time to keep up with posting to social media...you're not likely to get much return on the time you're spending.

Selecting the best marketing channels for your local business can quickly become an overwhelming task, and you could end up spinning your wheels in indecisiveness or spending too many of your resources in the wrong place. Working with a digital marketing partner will ensure that you have a strong strategy with multiple channels working seamlessly together.

Budgeting and Targeting Properly
Your marketing budget will influence which channels to focus on, as well as how to best utilize your resources for those channels. Keep in mind that your budget will go further with some channels than others. SEO, for example, is known to be one of the most cost-effective marketing options (meaning you'll be able to stretch your budget more with SEO). Pay-per-click ads, in contrast, can eat away at your budget more quickly — however, you'll see more immediate results with PPC than SEO.
Whether you're running a PPC campaign... optimizing your website for relevant search terms... or delving into social or display advertising... you'll need to know how to properly budget for each marketing channel and target your audience effectively. That's often easier said than done.
If you pick an overly broad keyword to target, for example, your entire budget could be gone in a week. Overly broad keywords are often highly competitive and too general to really reach your ideal customer. That means you'll overpay to lose out to large corporations – and your target customers won't have a chance to see your ads and contact you.
Ultimately, no matter how big or small your marketing budget is, properly targeting your campaigns in the right channels to the right audience is vital to the success of your marketing program. Working with a provider like Hibu will allow you to target the right audience with the right terms while staying within your budget.

Finding and Managing Your Existing Web Presence
Even if you haven't been actively marketing your business in any strategic way, chances are that there's already some trace of your brand that exists on the internet. Before you can manage people's perception of your business, you need to know what your current online reputation is.
But finding every customer review or online directory listing can be taxing. It may even feel impossible. With hundreds of platforms and websites for your customers to share feedback – and more being built all the time – locating every listing for your business that pops up online will require a significant amount of time and effort.
You'll also need to know how to correct any inaccuracies in your listings (like mistakes in your business name, address or phone number)... respond to online reviews... and solicit feedback from new customers on a consistent basis. That's basically a full-time job!
Ultimately, marketing your business isn't just about running ads. Customers want to trust the brands they support – and it's much harder to build trust if your business contact information is inconsistent or if your reviews don't provide much value.
Reputation management is a must for successful local businesses. It's just as crucial as SEO or social media marketing to your overall strategy. But when you're already busy handling the day-to-day responsibilities of keeping your business running smoothly, it's easy for online listings and reviews to go on the back burner. For customers, however, these listings can make all the difference.

Monitoring Your Results and Measuring Marketing ROI
Small business owners are often used to DIY solutions, but a lot can go wrong — or just get missed — when you take that approach to your marketing. Even if you know how to optimize content for relevant keywords... or you're able to create a display ad on your own... measuring the effectiveness of those efforts can be much trickier.
In order to justify your marketing budget, you'll need to determine whether your efforts are paying off. That's tough to do if you aren't sure what to look for, or how to optimize your ads, targeting and budget if you're not seeing what you expect. Figuring out what your results really mean (and which ones actually matter) may not always be the most intuitive process. For example, your PPC ads may be getting a lot of clicks or your display ads may get a good number of impressions... but if those clicks and impressions aren't converting into new or repeat customers, your campaigns may not be as successful as you thought.
Monitoring your results and measuring your return on investment (ROI) will be complex and ongoing. You have a business to run — you probably don't have the bandwidth needed to compile a bunch of reports and strategize on next steps. That's another reason why SMBs will often work with a digital marketing solutions provider like Hibu. We can show you what's going well, what can be improved, and what kind of ROI you're getting. With our help, you can monitor your results in real time and make more informed decisions about your strategy.

Leave No Stone Unturned With Help From Hibu
You may have the best intentions for promoting your business, but without help from a dedicated partner, you might overlook these crucial components of a strong marketing strategy. At Hibu, we'll make sure your ads run in the right marketing channels, target the right audience and keywords, manage your existing presence, and consistently measure your results – all while staying within your allotted budget and letting you focus on running your business.
To learn more, contact us today at 877-237-6120 or request your no-obligation consultation.