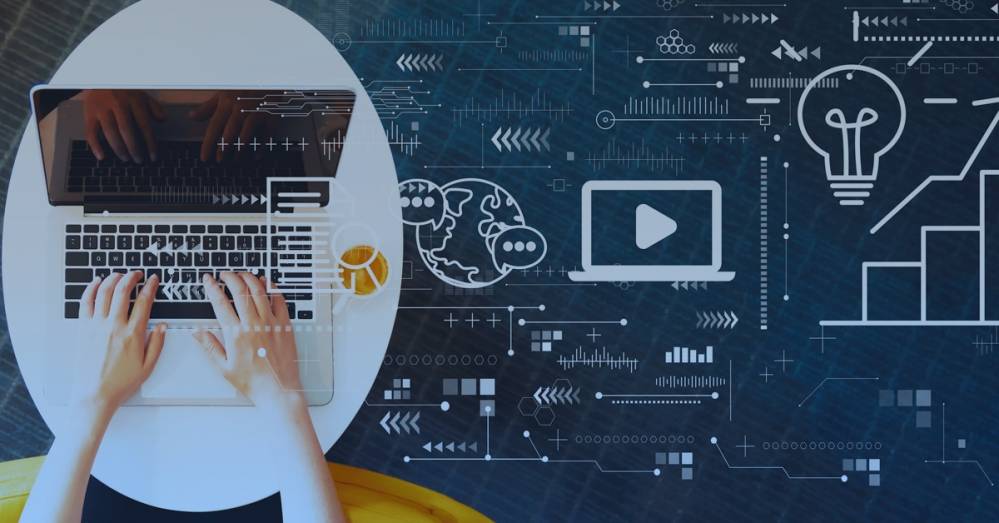 Why You Need to Keep Marketing Your Business - Even When You're Busy
While business owners are certainly working harder, that doesn't always mean they're work smarter – finding more efficient ways to do things, whether that's process improvements or more creative "hacks." That can be especially true when you try to handle your own marketing (on top of everything else on your to-do list). At the same time, you can't just stop marketing your business... because your competition most certainly won't stop their marketing.
With marketing, consistency is the name of the game. Let's take a closer look at why you have to keep marketing your business even when you're swamped – and how you can spend less time but still stay on top of your marketing needs.
Consistency Matters for Your Marketing
It's easy to understand why marketing often goes on the back burner. It's hard to make it a priority when you already have so many immediate tasks that need your attention.
But like so many other things in business (keeping your books balanced or your files organized) and life (keeping up with mowing the lawn or filling the dishwasher)…a little at a time goes a long way, and sticking to a schedule will keep something you may not want to do today from turning into something you'll struggle to do in a month.
There are other reasons to prioritize consistency with your marketing that you should keep in mind:
You can improve your brand recognition and reputation

You can keep a steady stream of customers in your sales funnel

With more people in your sales funnel, you can plan better for a "lights on" marketing and advertising budget

You can actually grow your business steadily over time instead of scrambling to get more leads and more business during a sales push (or after losing a customer)

Consistent marketing ensures your brand stays relevant and competitive. What's more, many marketing strategies are meant to be long-term, which means stopping and starting your marketing campaigns may actually hurt you – whether that's in the form of decreased brand awareness… falling rankings in the search results… or just trying to get your team back together to re-launch your marketing (usually when you've realized there's an emergency).
Marketing Isn't Just for Getting New Customers
Consistent marketing isn't just about reaching new customer either. Your marketing plan should cover the entire lifecycle of working with your customers, not just getting them in the door.
In almost any industry, it costs more to get a new customer, client or patient than it does to keep an existing one. That means you need an ongoing plan to reach out to your customers to ask for reviews… remind them how long it's been since their last service… and let them know when you're running any specials or promotions.
But What If You're Already at Capacity?
In some situations, you may simply struggle to keep up with customer demand. Many business owners have to turn prospects away because they don't have the bandwidth to service their customers and market their business at the same time.
If you're already at capacity, you might think you have no other choice but to put your marketing on hold. Unfortunately, this can begin a seemingly endless cycle of customer acquisition and departure, along with a desperate, time-sensitive sales push. You'll get stuck in a feast-or-famine cycle you can't easily get out of.
The bottom line: you really can't stop marketing your business when you get more customers. You need to keep marketing now so you don't have to work twice as hard later. Continuous marketing will allow you to keep "leveling up" your business.
How can you do that when you're stretched thin? For most business owners, there are three options:
1) Continue struggling to do it all yourself
Like with any DIY project, you need to know when to call in the professionals. Marketing is a full-time job. And digital marketing, in particular, is always evolving. It's simply not realistic for most business owners to handle their own marketing efforts. If you try, you'll either burn out or risk a lot of wasted time and money (or both!).
2) Hire someone to help
Aside from the fact that 52% of small business owners say it's harder to find qualified help now than in 2021, it's also the costlier option. When you factor in how much you'll spend on advertising, hiring, wages and benefits, you may be in the red before you can even start marketing again.
3) Work with an outside provider
Partnering with specialists for your marketing needs is the obvious solution for many business owners. It'll take that burden off your shoulders, allowing you to focus on customer service and retention, as well as providing the best possible products, services and results. When you're struggling to keep up and are actively turning down work, getting support from a marketing solutions provider like Hibu is ultimately the best way to keep marketing while growing your business.

We'll Make Sure Your Marketing Keeps Working For You
Consistent marketing can help you compete in a crowded market. How can Hibu help? Take a look at just some of the ways we can maintain a consistent marketing presence for your business.
Hibu Listings Management, Reviews and Assistant – Getting all of your business information up to date online – especially critical details like your business name, address and phone number – is the cornerstone of consistent marketing. And with so many people looking at online reviews before choosing a business, you can't forget those either. But what's the biggest challenge with online reviews? Asking customers to write them, and actually getting them to follow through. That's where Hibu Assistant's marketing automation comes in – we'll automate the process of asking for reviews by email and text, so you don't have to spend time chasing down your customers.

Hibu Smart Sites (with Listings Management, Reviews and Assistant) – It's no secret that a good website is a must-have for your business. But what do we mean by "good"? Hibu Smart Sites look great, sure, but they're also optimized for search engines, mobile devices, voice search-enabled devices and designed to encourage your site visitors to convert to new customers. Plus, they're interconnected with your Listings and Reviews – so if your business info changes, or you get a new review, it's reflected on your site right away.

Hibu Search, Display, Social and Local Ranking – Correcting your online business info is essential. Having a conversion-focused website is a must. But to reach customers, clients or patients where they're spending most of their time online, you need to advertise. By targeting the right people when they're searching, surfing and on social media, you can make sure your sales funnel is always full…and by trusting experts to do it for you, you'll know you're getting the best return on your investment without spending any more of your time trying to learn DIY marketing.

Don't Turn Work Away – Hibu's Here to Help
We know how tempting it is to handle everything yourself…but there just aren't enough hours in the day to do it all. With Hibu, you won't have to choose running your business or running your marketing. You can keep marketing your business, even when you're busy, so you can continue to grow.
To learn more, contact us today at 877-237-6120 or request your no-obligation consultation.