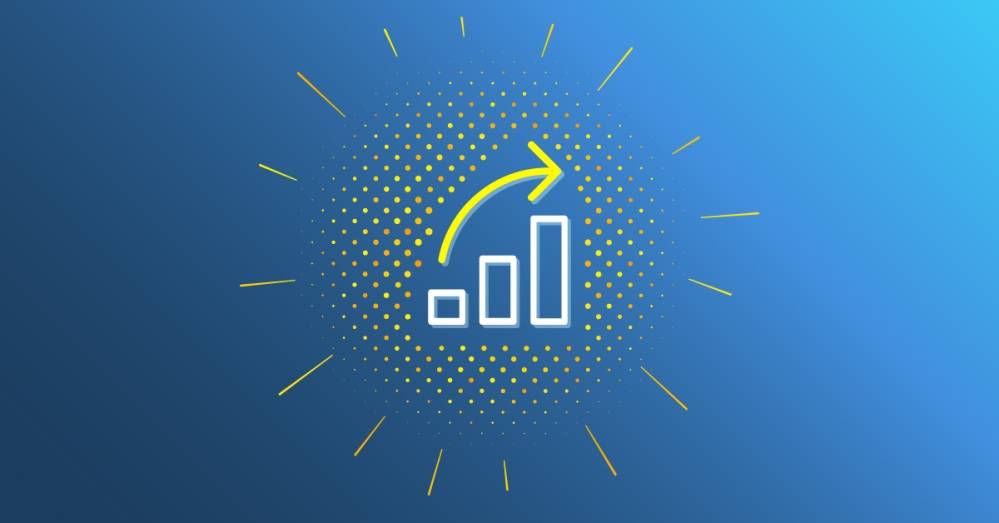 Why I Chose Hibu – Real Marketing Results
We're committed to helping small businesses succeed – we've been doing it for almost 90 years. We focus on service. We offer a good product for an affordable price. And we work closely with our clients to understand their goals.
But when you get right down to it, the bottom line… is the bottom line. It all comes down to ROI (Return on Investment) … and that's what our integrated digital marketing solutions truly delivers – results!
Of course, you don't have to take our word for it, the reviews we get from clients prove it's true. Here's a sample of what actual Hibu clients had to say about the results they see with our digital marketing solution…
"Our business is booming! The majority of our clients find us on Google then go to our website. We owe that to Niki!! She is very knowledgeable, helpful and full of great ideas! We know how to move dirt, [Hibu] knows how to get our phone ringing."
Kim Hall
B&K Excavating
Oct 7, 2020
"IT WORKS! I rebranded my company at the beginning of 2021 and was skeptical about getting traction in my new niche right away. Usually, from my experience, it takes 3-8 months to become established in any given market. Working with Hibu, however changed that. It is now early February and I am booked out to early April. Not only that, but I am netting a 150% increase in profits due to the high quality leads I am getting! The service is phenomenal and I couldn't recommend these guys enough."
Liam McCormack
McCormack Cabinet Refinishing
Feb 10, 2021
"Best thing that could happen to my business – increased sales 28% – only positive things said by my customers on looking at the website."
Lawrence Reid, VP
Aaronin Steel Sales Inc
Sep 8, 2020
We constantly update and upgrade the digital marketing we offer – moving from individual products – websites, search, social – to interconnected solutions. Why? Because when your digital marketing works together it delivers better results.
"From the first year to the second year, we grew about 15% in sales, which is a big deal for a small business!"
Matt Frane
Frane Body Shop
"Very targeted, quality lead generation! I have used a variety of services to generate leads for my business with mixed results. Early on things started out a little slow with Hibu but with some tweaking I am generating great leads flow with a low cost per lead. I have adjusted my marketing to focus more on Hibu."
John Weiss
Lakeshore Salon Suites, Inc.
Feb 12, 2021
In addition to having all your digital marketing work together, with Hibu, you get the added benefit of working with a single partner – and that makes it easier to pivot… in good times and bad. That flexibility is what helped us continue to deliver results for our clients even through the challenges of COVID-19.
"I cannot thank [Hibu] for guiding our business at during this time. Last month we received 25 new patients! This has been my monthly goal since practice ownership! Last month we relocated – and patients said they were able to locate us on Google instantly and were very impressed at the seamless conversion. Hibu is allowing my practice to thrive during these challenging times. [Our Hibu Rep] provides personal customer service. He meets with us monthly to make changes to our website, address ways to create new "traffic" to our site, as well as review our monthly engagements. Thank you, Hibu!"
Dr. Julie Melbinger-Wagner
Owner, General Dentist
Mequon Smile Design
Oct 14, 2020
"Our experience with Hibu has been wonderful. With the ups and downs of starting a new business in the middle of a pandemic, [Hibu] has been amazing to work with. [Our Hibu Rep] takes time to meet in person as well as virtually as needed to make sure the website is up and running sufficiently, meets our needs… makes changes as needed… also takes time to check in periodically to see how business is going and if we need anything. [Hibu] has made this process easy!"
Alisha
Fitness Freedom
Oct 26, 2020
"Our investment was well worth it. Community Bible Church has rented property at various locations for over 25 years. We purchased a location and moved in. When we went to announce our new location to the public we discovered that our listings were a mess. We could fix Google, Bing, and Facebook but all of the other listings were difficult and time consuming to even attempt to correct. Your listings management system took care of all of the errors and even claimed our listing on sites we never knew existed. The ability to change our information on all of these platforms from one dashboard came in handy during the Covid-19 pandemic."
Steve Kennedy
Community Bible Church of Rockford
Jan 11, 2021
Partner with Hibu for a digital marketing solution that will generate the results you need to achieve your goals. Whether you need to increase your online visibility, drive more traffic to your website, generate more leads – or all three – Hibu can be your single source for all the digital marketing you need.
"Brought us the customers we're looking for! Hibu enabled us to bring our digital marketing under the management of a single company. The significant cost savings made the decision to switch easy. However, the best part of switching to Hibu is the quality of leads is so better tailored to the customers we're looking for, our close rate has significantly increased."
Franko Antolovich
House Doctors Handyman Service of Central Kentucky
Dec 4, 2020