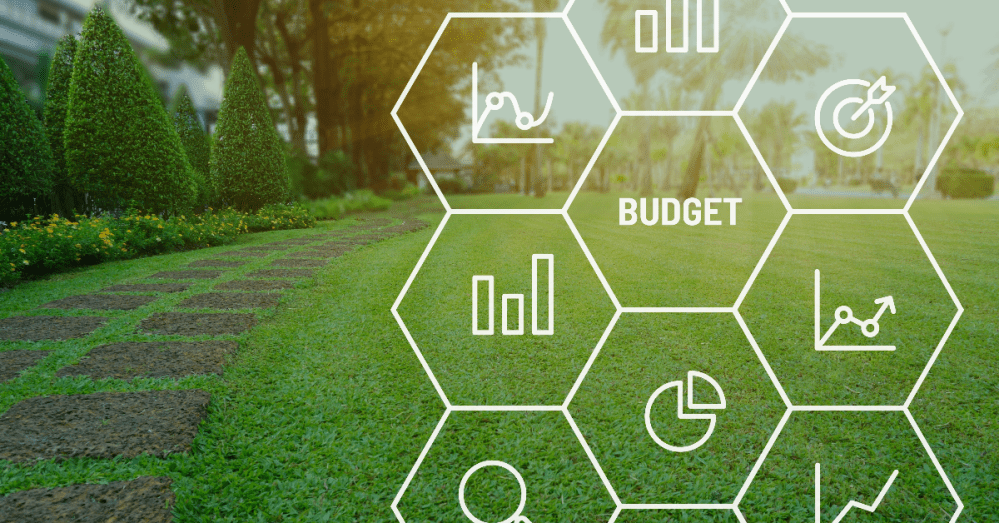 Impactful, Affordable Online Marketing for Landscapers
There's no doubt that the landscaping industry is highly competitive. That's why marketing is critical for your landscaping business… but it's not necessarily easy when you have a limited budget.
Luckily, online marketing can be more profitable than traditional marketing. Your small- to medium-sized business (SMB) is four times more likely to gain customers when you advertise online.
And let's be honest. No matter which state you're in, as a landscaper, you have competitors. So, if you want to compete with both big corporations and brick-and-mortar shops down the street, online marketing (aka digital marketing) is the way to go.
Here are five affordable and effective options for online marketing for landscapers who want to focus on getting the most value from their digital efforts.
[Related: Top Tips for Your Small Business Marketing]
1. Search Listing/Business Profile
This one puts you on the digital map, and that's crucial when you're marketing online. With 5.7 million Google searches per minute, making sure your business appears where customers look is key.
On that note, it's good to know that creating a Google Business Profile is free. But you need to do more than simply create an official profile. The information customers find must be accurate, thorough, regularly updated, and positive (think star ratings and reviews).
You'll enter your name, address, phone number, website URL, hours of operation, and more. Then, you'll claim and verify your business. And bam — there you are when local customers search phrases like "landscapers near me."
This is an easy way to get customers' attention when your wallet's light. But make sure your business profile is as complete and comprehensive as possible. Customers are much more likely to dial you up or click your site when they see all the info they need.

Managing incorrect business information builds credibility among customers. One survey found that 73% of participants lost trust in a business when they found inaccurate information.

As part of a digital marketing solution, you can upload images and craft posts that showcase your top-notch landscaping work. It's a smart (and cost-effective) route when your budget's crunched.
[Related: 5 Reasons Why You Need to Focus on Reviews Now]
2. Professional Website
Investing in a website is one of the best decisions you can make as an SMB. Because your website is your hub on the web, all your other digital marketing efforts lead back to it.

If you want to increase your ROI, consider having professional website developers and designers at a digital marketing company create a website for you. They can incorporate many more features than traditional, DIY cookie-cutter sites. For example, mobile optimization is an incredibly important factor that free or super-cheap websites often miss. You want to make sure that your website works properly on mobile devices, as that's where your customers are likely to begin their search.
When you partner with the pros for your website it should include:
Smooth, aesthetically pleasing, coherent design
Glitch-free user experience (UX) and user interface (UI)
Your contact info, logo, and banner on every page
Comprehensive lists of your services and price ranges
Cohesive color schemes and custom graphics
Search engine optimization (SEO) that raises your ranking in search results
Security that builds customer trust
Custom, encrypted fields and forms for customers' convenience
Visual galleries of your work (like before-and-after photos and videos)
Having a great website is genuinely important — but it's important to find a company that knows what it's doing so your site is built right – built to drive customers to your business.
And even on a small budget, a professional website will likely lead to increased profit.
[Related: Today's Website: Free Guide for Small Businesses]
3. Social Media Marketing
Today, utilizing social is an important move if your landscaping business wants to connect with potential customers. After all, building a network by targeting local users is key to attracting new customers. You can interact with them directly and improve your business's reputation.
And considering that there are 180 million Facebook users in the U.S., you've got massive potential reach just by being present, active, and relevant. But on top of that, your ability to get your business in front of the right people at the right time is increased exponentially by running ads on these social networks.
As part of an ongoing digital marketing solution, social marketing is an invaluable tool when you're advertising online with a small budget. You can create Facebook ads that target potential customers in your area and make them familiar with your business over time. Then, when they are shopping around for landscaping services, your business will be top-of-mind, as they have gotten to know you through your social media ads and content.
[Related: The Smart Business Owner's Guide to Social Media]

4. Email and SMS Marketing
In the U.S., 90% of the population uses email, and 85% of the population has a smartphone. So, reaching customers via their inboxes and text/SMS messages is a must.
In theory, you can write, target, schedule, and send email and text messages to your customers for the price of an internet connection and mobile device. But it's not quite that simple. The idea itself might seem cheap, but dropping your primary job to make sure your email and text marketing campaign is written well and going to the right customers at the right time just isn't feasible. Partnering with a digital marketing company that has the tools and time to send coordinated and automated messages will take care of that for you.
Let's say your custom-built website has a field for customers to enter their name, email address, and phone number. With a marketing automation tool, your landscaping company can send those people personalized messages at opportune times.
When customers opt to receive notifications, you could send seasonal discount alerts. If spring is around the corner, you can offer discounts on garden designs. Or maybe winter is coming — you can blanket-message regular customers with specials on cool-season grasses.
You see where we're going. Email and text usage may be everywhere, and the cost to send messages may be small, but putting all those pieces together demands a ton of work. With marketing automation, you take the labor out of sending those valuable offers, keep customers in the loop, and trigger six times the revenue.
[Related: Top 5 Ways Your Small Business Should Be Using Email Marketing]
5. Search Marketing
If you've ever done a web search for a product or service, you've seen these ads. In fact, it's usually those links with "Ad" right before them in search results.
When you use basic search marketing for your landscaping SMB, you pay only when a customer clicks the ad (aka pay-per-click, or PPC). It's simple, affordable, and highly effective when paired with other online marketing strategies.
With a digital marketing company, you find your optimal keywords, and those keywords prompt the ads that appear search engines like Google, Bing and Yahoo.
When it comes to reaching local customers, search marketing is extra effective. They'll see your landscaping business alongside bigger businesses in the area, so you have a chance to stand out and compete. Then, when customers click and see your sharp website and galleries of high-quality landscaping work, you're well on your way to gaining new customers.
[Related: 4 Ways to Find Your Business Online]
Maximize Your SMB's Marketing Budget with Hibu
Online advertising can seem complicated, especially when funds are tight. But overall, it's a stellar investment — just check out these stats.
At Hibu, we offer one-on-one service and flexible pricing, so you can choose which digital marketing solutions work best for your SMB — but more importantly, for your budget. Ultimately, you'll see real results from your investment in online advertising.
Call us at 877-237-6120 or complete our Get Started form. One of our digital marketing specialists will be in touch!