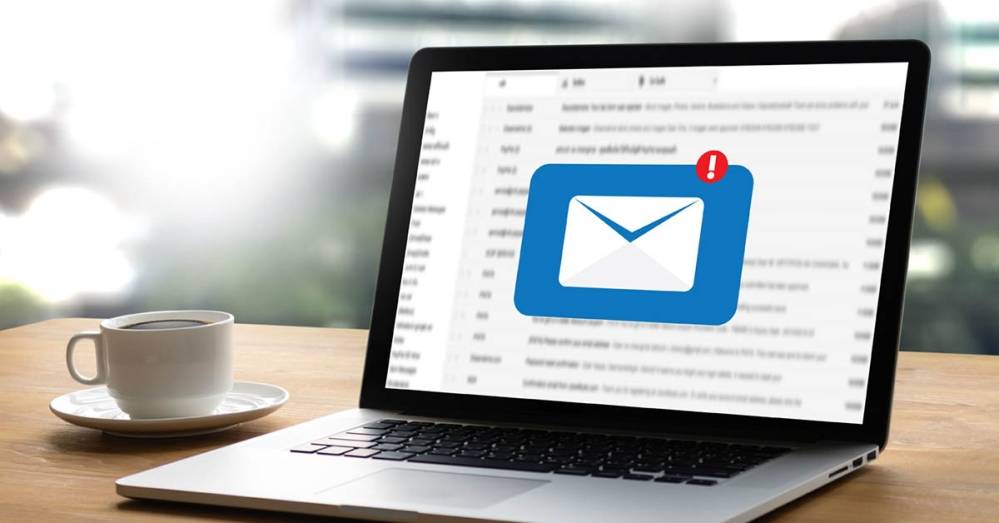 Top 5 Ways Your Small Business Should Be Using Email Marketing
How many marketing emails do you receive on the average day? A recent study reports that 376.4 billion (BILLION!) emails are expected to be sent per day by 2025. That means a lot of brands are constantly vying for your attention!
Clearing out your inbox might be a constant struggle, but there's a good reason why businesses rely on email marketing. According to recent data, email marketing provides an ROI (Return On Investment) of anywhere from $36 to $42 for every dollar spent.
So, there's a real opportunity for your small to midsize business (SMB) to gain a lot from implementing an email marketing strategy. But before you can reap the rewards, you'll need to determine how to reach your current and prospective customers most effectively.
Of course, you don't have to figure that out on your own. SMB email marketing is essentially a full-time job, which is why we created Hibu Assistant to help automate it… but we'll get into that more down below.
So, let's take a closer look at the top five ways your business should be using email marketing to drive sales – and how we can help you achieve your goals.
[Related: 9 Ways to Keep Your Email Etiquette Polished]
1. Welcome a New Customer
Something as simple as a "welcome" email might seem like a minor thing, but, in fact, it could be incredibly powerful. In fact, HubSpot reports that more than 80% of recipients will open welcome emails, representing four times as many opens (and 10 times as many clicks!) as other emails receive.

Since these emails are likely to be sent at the time when the prospect or customer is at their most engaged with your brand, it's no surprise that their open rates are so impressive. Anyone who becomes a client, customer, or patient should receive one of these emails.

But just saying "welcome" just isn't enough. Best practices say this email should include a special offer. This way you can immediately entice them to become not just a new customer, but a repeat customer. Don't miss out on the opportunity to convert that lead and keep them coming back for more!
2. Request a Customer Review
One of the most valuable ways to utilize email marketing is to create a campaign requesting a customer review on a popular platform, like your website, Facebook, Yelp, or Google. Believe it or not, customer reviews aren't always random — they often come in after a business specifically asks consumers to share their feedback.
While you should never provide financial incentives to customers for leaving a review, the idea of supporting your business and helping other consumers in their community often provides more than enough motivation to convince customers to express themselves. By simply asking and helping them understand the impact that their honest review can have on your business, they'll often be happy to take a few minutes to spread the word about their experience.
Review generation is an integral part of reputation management. Per Search Engine Journal, we know that 91% of young consumers trust reviews as much as personal recommendations. Therefore, it's pivotal that your business has ample reviews to help prospective customers make purchasing decisions.
Remember — review generation and management can have a direct impact on your lead generation. So even though you're not sending out a special offer to happy customers, you'll nurture those relationships and invest in new ones when you use Hibu Assistant to automatically send out review requests.
Not only can this help direct customers to the most popular online review platforms, but you can also gauge where they stand before they ever leave a public review. If the customer gives you 3 stars or fewer, you can reach out to make it right before they share any negative experiences with your community.
[Related: How To Ask Your Customers For Reviews]
3. Stay Engaged with Prospects
Just because a prospect contacted you once but didn't convert doesn't mean they'll never make a purchase. It's up to you to stay engaged with potential customers and ensure your brand stays relevant.
With Hibu Assistant, you can automatically follow up an email or website form fill by sending an email to the prospect. You have a consumer who's shown interest in what you offer, so stay in front of them. If they haven't made a decision, this is a great way to encourage them to choose you over a competitor they might be considering.
You can nurture those warm leads more effectively by understanding their problems and pain points. Help them stay up-to-date on special offers and sales, share valuable and relevant information with them, or give them an inside look into your company culture and values.
As with any email marketing campaign, personalized emails can go a long way, as can highlighting a free or discounted product or service. And remember – this won't be a one-time email. You can schedule multiple emails to be sent over time to keep your business at the front of their mind. Once it's set up, Hibu Assistant can take care of all the details for you, with no need to strategize a plan of attack or wordsmith an enticing offer on your own.
When you target warm leads, you'll make better use of your resources. Not only will you see an increase in conversions, but you'll speed up the sales process overall. According to HubSpot data, leads that receive a response within 5 minutes are 100 times more likely to be qualified. But if you wait just 10 minutes to get in touch, the likelihood of qualifying that lead decreases by four times.
Using Hibu Assistant to stay engaged with these prospects can produce immediate results for your business. Rather than letting a phone call or website visit go by without acknowledgement, you can reach out as soon as possible and increase their chances of making a purchase.
4. Remarket to Existing Customers
Getting a customer to make a first-time purchase is great. But if you never hear from them again, you'll have a tough time building your business.
While some more cynical business owners think customer loyalty is a relic of the past, it's actually not an outdated concept and can be a valuable source of revenue.
Research reported by American Express states that it costs between 6 to 7 times more to get a new customer vs. keeping the customers you already have. Plus, Forbes reports that it can cost five times more to attract a new customer than it does to retain an existing one – and increasing customer retention rates by 5% increases profits by 25% to 95%!
That means your existing customers are your best source of new and ongoing purchases. You'll make sure you're tapping into that valuable demographic through email remarketing.
You can remarket to customers that have purchased from you in the past to re-engage them with your brand. An email about your customer loyalty program, for instance, or a more personalized message about a special in-store event can remind the recipient about your business to encourage them to repurchase… and make them feel valued all at once.
5. Send a "Win Back" Email Offer
It can be frustrating when a lead goes cold. But don't assume they'll stay that way. A "win back" email can often warm them up again.
Win back emails are typically sent out to inactive subscribers or customers who haven't engaged with your brand for a set period of time. The amount of time may vary from business to business, but it's usually significant enough that you'd assume they won't come back to you on their own.
Whether a lead visited your site without converting in the past or they haven't bought anything in the last six months to a year, sending out a win back email can remind a customer about what your brand has to offer and may convince them it's time to make a purchase.
Since Hibu Assistant makes it simple to send these win-back emails at optimal times, you won't even have to make a conscious effort to go through your inactive subscribers list or set a reminder to follow up. You really can set it and forget it – and still see gains.
[Related: Why Consumers Choose One Small Business Over Another]
Harness the Power of Email Marketing for Your Small Business
A 2021 study revealed that over 50% of small businesses say email marketing is their "most important tool for increasing sales." Of course, that doesn't mean that it's not a big hurdle for business owners to find the time and resources needed to execute an effective email marketing strategy.
With Hibu Assistant, you won't have to worry about learning the ins and outs of segmenting your lists, finding the optimal times to send campaigns, or testing subject lines. Instead, you can take the guesswork out of the equation and benefit from an automated email marketing solution that supports your goals.
When you have the tools you need to market to potential and existing customers, you'll be able to amplify your lead generation and sales… boost your brand visibility and reputation… and sustainably scale your business. And as your partner, we can help take you there without putting more tasks on your do-to list.
For additional information on how Hibu Assistant can take your business to the next level through automated email marketing, get in touch with our team today at 877-237-6120 or request your no-obligation consultation.