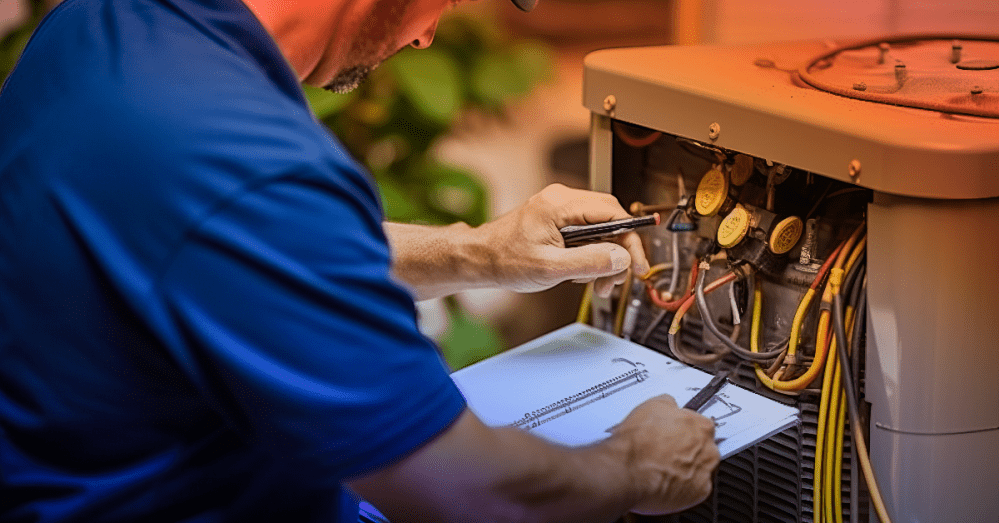 5 HVAC Social Media Marketing Ideas
When used correctly, social marketing is one of the smartest digital marketing strategies you can use.
HVAC social media marketing can help your business in multiple ways: brand exposure, word of mouth, referrals, reviews, and more. Plus, it's an easy way for you to stay connected to your customers — and that type of personal contact is important.
Let's say your company has taken the first, basic steps toward a formal HVAC social media presence – you have a Facebook account and maybe a couple of others. But cranking out consistent, new posts can be time-consuming and frustrating, and because of that, you might be overlooking prime possibilities to generate leads.
So, what are some HVAC social media ideas? Here are a few ideas you might want to consider – and remember, you can absolutely get inventive with your social media marketing posts.
[Related: The Smart Business Owner's Guide to Social Media]
1. Post Worthwhile Content Regularly
You can have fun and show off the unique voice of your business by sharing relevant and engaging content in your HVAC social media posts.
This engaging content could include staff bios (with pics), job site descriptions, and stories you've racked up over the years. Have fun! Professionalism is key, but customers appreciate seeing the humans behind the scenes.
Of course, if you don't post regularly, then customers can forget your account (and your company) exists. Plus, a platform's algorithm will eventually make your account less visible to followers when you don't post often.
To avoid that, try scheduling your HVAC social media posts in advance. For example, use different platforms for unique messaging on distinct days. Here's a handful of ideas:
Mondays — post promotions and specials on Facebook
Wednesdays — employee and/or project spotlights on Instagram or LinkedIn
Fridays — customer shout-outs and praise on Twitter (aka X)

Use your imagination, and don't be afraid to play around with your tone and text. Keep things friendly and professional while finding your own distinct voice online. When you experiment a bit, you'll see what gets the most Likes, Comments, and Shares.
You already have a sense of what your customers like and are interested in -- you'll gain an even better sense after reviewing their responses to your posts.
Pro-Tip: "Cross-post" – share the same post on multiple social media platforms! The more eyes you reach, the better (and with that in mind, use a spellchecker). Add hashtags — like your company name and location — to each post for better visibility.
[Related: 4 Reasons To Share "Curated Content" on Social]
2. Interact with Customers and Comments
It's essential that you respond to customers' comments on social media – positive and negative.
A personal reply from your business shows you pay attention to and care about your customers' thoughts. Again, they get a glimpse of the people behind the curtain, and your HVAC company becomes much more personable.
Small actions can snowball into big consequences, good or bad. That's another reason why it's crucial to reply — especially to negative comments or reviews. The best practice you can adopt when it comes to responding to reviews is to address the negative stuff in the bud before it gets out of hand.
All in all, social media marketing for HVAC companies needs to be well-rounded. And that includes proper (and thorough) review and reputation management.
3. Offer Promotions
Do you run promotions, for holidays, seasons, or regional events?
If you do, you should absolutely post them as HVAC social media promotions! When you give customers the chance to save money, they'll genuinely appreciate the heads-up in their social feeds – plus they'll come back often, looking for more.
If your company can't afford a big monetary promotion, try starting with something small, perhaps an added service (maybe even something you already include for free). That'll draw attention and drive demand. And once you garner attention, you have the opportunity to generate even more leads.
In fact, your whole customer journey can start with your HVAC social media promotions. When you offer a special, people are more likely to give that service a try.
However, you can't stop with one promotion.
For example, consider offering smaller specials on weekends. Then, place more sizable discounts, specials, and promotions around holidays. Your customers will anticipate the upcoming cost savings — and you'll have reliable periods when business picks up.

[Related: How To Use Facebook Contests for Small Business Marketing]
4. Keep the "Media" Part of "HVAC Social Media Marketing"
Don't underestimate how engaging photos and videos are in HVAC social media content. Nothing catches the eye like clips and pics!
When deciding what to post, keep all your media brief and crisp — fuzzy audio and blurry photos will hurt more than help. When you post clear, clean media, customers appreciate seeing your posts.
For starters, try posting before-and-after photos regularly (for example, every Friday, at the end of the week). Then, publish short videos of your workers in action. When they're on an especially tough or complicated project, customers will take note and appreciate your company's expertise and dedication to getting the job done.
Uploading how-to videos is a great idea, too. You show your knowledge without necessarily pushing for a job.
Overall, posting quality media helps your company gain more traffic making the most of a personable, customer-centric approach.
[Related: 5 Steps to a Synchronized Social Media Strategy]
5. Place Ads Across Social Media Platforms
Placing ads in the right places is central to effective HVAC social media marketing.
Of course, creating — writing, designing, and placing — social media ads is an exact science. The returns are fantastic, but the difficulty level is real. Posting everyday posts is something you can do on your own, but placing ads that will hit the targeted audience you want is something that almost always requires an HVAC social media expert who will partner with you to build, target, and retarget your ads.
You'll see increased traffic to your website, your social media accounts, and ultimately your company. All things accounted for, it's a lucrative investment that goes a long way.
Partner With Hibu as Your HVAC Social Media Company
Having a strong social media presence is essential, and for the most part, the day-to-day posting is on you. But Hibu's Social Media Marketing can help you maximize the benefits of social media – helping you reach more customers and prospects and make the most of social's digital word of mouth.
When you're ready to take advantage of HVAC social media marketing give us a call at (877) 237-6120, or complete our Get Started form. There's no obligation – the consultation is free!