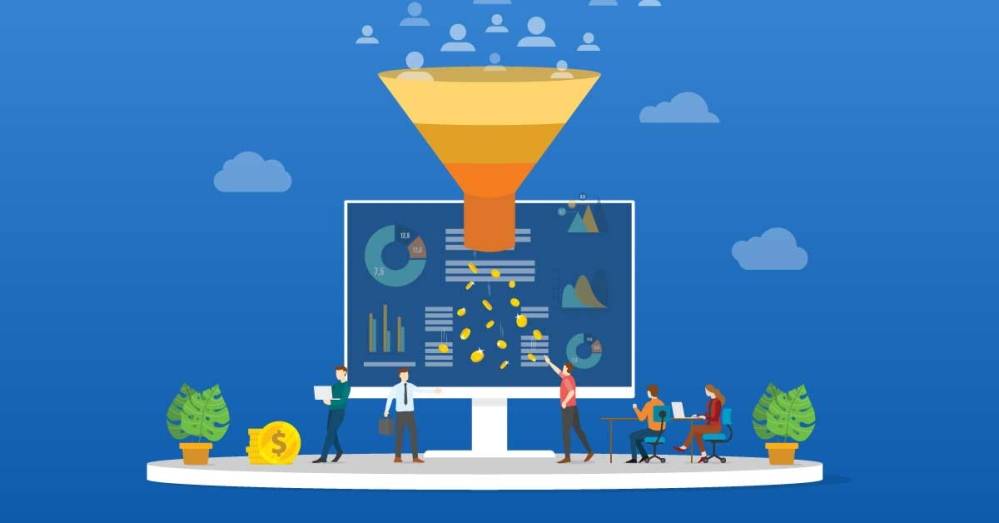 What Your Small Business Needs to Know About Demand Generation
According to the Lead Generation Institute, 61% of marketers say that traffic and lead generation are among their biggest challenges. But as a small business owner, you might be missing a crucial step that can result in better, more qualified leads down the road.
"Demand generation" may sometimes be confused with "lead generation," but it's actually a different animal within the same species, so to speak. By focusing your efforts on demand generation for your brand, you can strengthen your relationship with potential customers and improve your ability to convert leads later on.
In today's post, we'll take a closer look at what you need to know about demand generation for your small business.
What is Demand Generation?
Demand generation is an all-encompassing term that refers to how your brand drives awareness and interest with a variety of sales and marketing activities. It's not just about driving demand for a single product or service — instead, it's about how you generate engagement in the long term, improve brand loyalty, and position your business as a leader in your field.
It's easy to see why modern digital marketing goes hand in hand with demand generation. Instead of relying on a heavy sales pitch, some of the most effective marketing revolves around building trust, generating buzz, and fostering genuine connections with your customers.
When you develop and execute a demand generation strategy, you aren't just promoting a specific product or service in the short term. You're working to build your brand's reputation and visibility over time so you can show customers why your brand is a natural fit for their needs.

[Related: Today's Local Consumer Journey]

How Does Demand Generation Differ from Lead Generation?
It's easy to see why business owners might think lead generation and demand generation are the same thing. But while these tactics are related, they're not interchangeable.
The goal of demand generation is to increase brand awareness, improve authority, expand your reach, and to drum up interest in your business. These efforts are being made with the goal of generating more qualified leads for your business. But remember, demand generation is the first stage in a long-term process.
Demand generation improves brand perception and can help potential customers discover you. Lead generation then takes that engaged audience and turns them into actual, qualified leads. Once you've built up your reputation through demand generation, lead generation focuses on converting those prospects who already know (and presumably like) you.

What's Involved in Demand Generation Marketing?
Now you know what demand generation is – in theory. But how is it put into practice? There are a number of essential activities involved in demand generation, which may include…

Establishing or Revamping Your Brand
Before you can drive awareness and engagement for your brand, you need to clearly establish your brand's identity, your target audience, your values, and what sets you apart from your competition. Once you understand what makes your brand unique, you can communicate that in all your marketing efforts. If your branding no longer represents your business or resonates with your target audience, reliable demand generation results will be harder to come by.

Improving Your Brand Reputation
In addition to the work you may do on your brand and content marketing, you should also focus on improving your brand visibility and perception. Today's consumers rely on recommendations and ratings from friends and strangers online, so don't underestimate the importance of online review generation and management.
Asking for and responding to reviews can really help you stand out from the pack while improving your visibility in search. Even if you've received some unfavorable reviews in the past, you'll want to make sure you reply to those (if you can) and have a plan in place to manage and respond to negative reviews in the future. It's great to respond to positive reviews, but it's absolutely crucial that you respond professionally to negative reviews – doing everything you can to turn a negative into a positive.

[Related: 8 Ways To Deal With Negative Online Reviews]

Running Paid Advertisements
Online ads can be used at various stages of the buyer's journey. Not only can you use them when you want to promote a sale or new product launch, but they're also great for getting the word out about your brand in a general sense. Keep in mind that these ads will have a different goal than others — you may want to use impressions or clicks as a metric to watch, rather than sales, because you'll be targeting an audience that's just starting to know your brand. Instead of driving traffic to a product page, you might consider promoting a free tool or a study with original research. By adding value for your prospects, you'll build trust without a hard sell.

[Related: Keys to an Effective Paid Marketing Strategy]

Testing and Tracking Your Progress
Developing and executing a plan for demand generation is only part of the equation. You'll also need to continuously test out your hypotheses and keep a close eye on the metrics you've identified as key to your success. You may think you've come up with a marketing tactic that really resonates, but the numbers might tell a different story. By tracking your results closely, you'll gain the insights you need to make adjustments and get better results.

How to Start Exploring Demand Generation for Your Small Business
At Hibu, we understand the challenges small business owners face with demand generation. That's why we create custom, synchronized solutions that will help you build awareness and trust while targeting the best possible prospects. Here are just a few ways we can help you start exploring demand generation for your small business.
Hibu Reviews: We make it that much easier for your satisfied customers to share their feedback publicly. Increasing your online reviews will drive both awareness and web traffic, addressing every stage of the sales funnel. We maximize the impact of your online reviews to help you build trust and improve your overall visibility on the web. Since the average consumer needs a business to have 40 reviews before they'll believe its average star rating, it's a good idea for your business to get as much feedback as possible – particularly for anyone who isn't already familiar with you!
Hibu Search and Hibu Display: Online advertising is often associated with quicker sales, but it can also be useful for building brand awareness too. Making sure that your display ads, video ads and PPC ads are shown to all the right people at the right stage of their journey will position your brand as an industry leader and help you meet or exceed your key performance indicators (KPIs).
Hibu Local Ranking: As a small business owner, you may depend on customers in your area to show their support. But they need to find you first – and know that you can provide the solutions they need. Hibu Local Ranking includes keyword-rich blog post content and voice-optimized FAQs to help your target audience find you, trust you, and choose your business.

[Related: The Power of an Interconnected Digital Marketing Solution]

Knowing the difference between demand generation and lead generation is only the beginning. To boost awareness of and interest in your brand, you need the right support and expertise. We're here to help generate demand and qualified leads for your small business with our innovative digital solutions. To learn more, call us today at 877-237-6120 or request your no-obligation consultation.