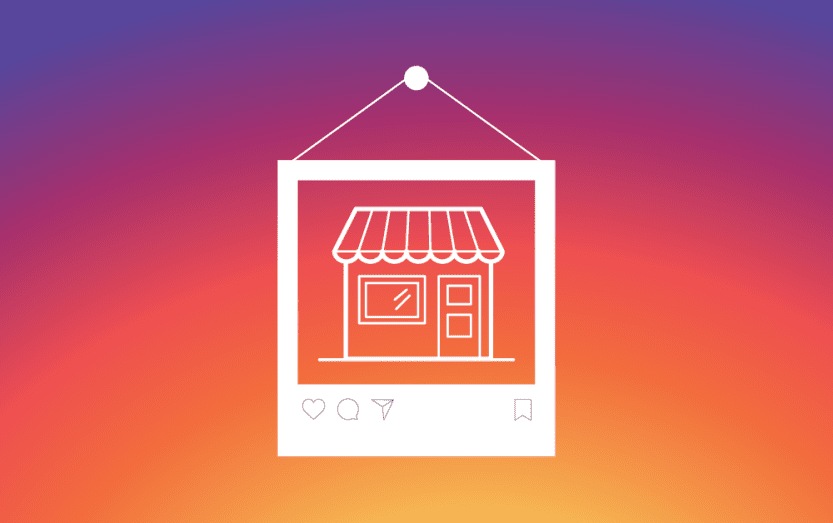 5 things your small business can post on Instagram
With 1 billion monthly active users, Instagram is one of the most popular social media apps today — and posting on Instagram has become a powerful tool for many small businesses to reach a big audience instantly (especially a younger audience, with 71% of users are under the age of 35).
But with so many popular accounts centered around fashion, photography, celebrities and other mainly visual subjects… figuring out what your small business should post can be difficult.
The good news is that Instagram rewards creativity, and many local businesses who consider themselves "boring" or not visually-minded are making Instagram work for them in new and exciting ways.
Here are five ideas for what you can post to your small business's Instagram account to get people talking.

1) Highlight your products — and how they're used
If you sell products, make sure you're taking photos and posting about your inventory to show your audience what you have to offer. But don't stop there — an Instagram account that just looks like a product catalog isn't going to draw a lot of engagement.
Instead, trying showing your Instagram followers how your products are being used by your customers (or use your employees as "models.") Real-world examples will help your viewers see themselves using your products… be more visually interesting… and the customers you've highlighted will feel appreciated too.

2) Show off your work if you don't sell products
Is your company focused on services rather than products? Show off your work! Here are some examples:
Are you proud of some brand-new technology that you've been able to master? Show it off!
Did you design someone's dream bathroom or kitchen? Take photos and let the world know what you're capable of
Give someone the haircut they've been dreaming of? Ask them to model!
Maybe your team had a great and productive brainstorming session on your whiteboard — let your followers in on the process

If you can catch people's attention on Instagram by posting photos of your work and services, you can put yourself in a great position to be chosen by them when they're looking for something your business can provide.

[Related: The Power of Cross-Posting on Social Media]

3) Showcase your staff
Your Instagram posts don't always have to be about your services or products. Sometimes the most engaging posts are the ones that show the human side of a company. Share pictures of your operations and the people who make up your business.
Remember — "People buy from people."
No matter how mundane things may seem most of the time, your followers and target audience want to connect with and support the people behind your brand and hear what they have to say. By giving a peek into the behind-the-scenes workings of your company, viewers will feel like they're getting to know your business better and can make a real connection. When in doubt, remember to show people how you work — rather than what you do, make or sell.

4) Share inspiring or motivational messages
Inspiring and motivational messages are huge on Instagram, and your business can tap into that popularity by presenting testimonials or motivational quotes that align with your brand — and send a consistent message about who you are as a business.
You could share a testimonial from a happy client that demonstrates your quality of work and customer satisfaction. The regular use of positive customer testimonials can generate up to 62% more revenue from every customer, every visit.
You can also create a post centered on a particular inspirational quote that keeps you focused throughout the day or send an encouraging message. Sharing messages that speak to your values will encourage people to come back to your profile again and again for inspiration — and help them associate that feeling with your business.

5) Be relatable
People tend to like things they can relate to or empathize with. By showing a more "real" side of your business and presenting relatable situations, you can breathe life into your service or product and gain more followers and potential customers. Here are some examples of what you can highlight:
Are you throwing a team gathering after work or over the weekend?
Is it someone's birthday in your office, or did someone bring their adorable pet in to work?
What's your favorite tall, grande, or venti pick-me-up in the middle of a hard day?

Snapping a few casual pictures and posting them to Instagram makes your business seem more relatable, more approachable and well, more human… and give life to your products and services as well.

From "boring" business to interesting Instagram
You don't need an arts-focused or visually "exciting" business to have an Instagram that people want to follow. With a little creativity, transparency and personality, Instagram can help you gain exposure and bring in new customers for your company.
When you start to look at your business as a group of unique people with individual stories and your brand as a message rather than simply a service or product — you'll begin to see just how visually inspiring your business can be.
Hibu Social is ready and available to help you out with building your social media brand, driving traffic or connecting with your customers in new and exciting ways. Contact us today!