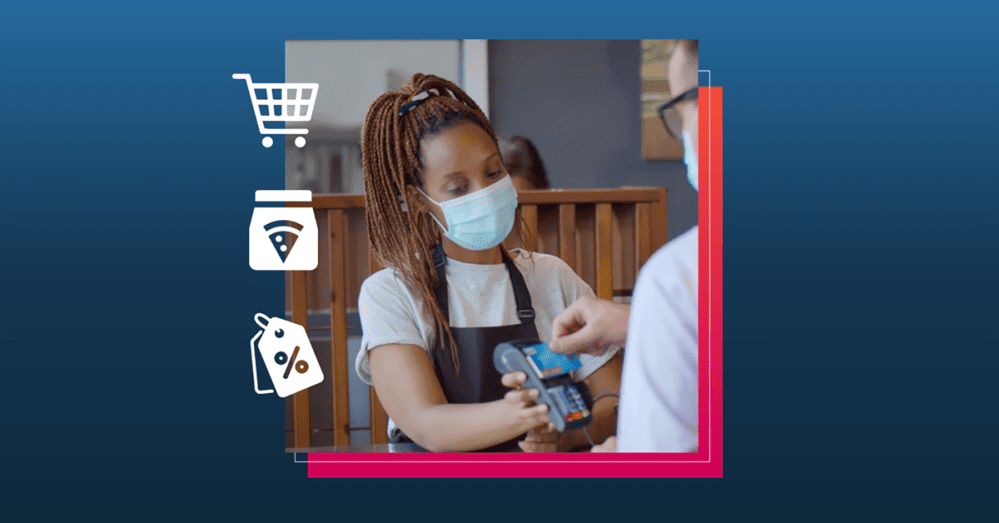 Ten things we've learned about small business marketing during COVID-19

Since its introduction to the United States at the beginning of 2020, the coronavirus has impacted every aspect of life, from how we socialize with friends and family… to how we learn and work… to how we shop. Small businesses everywhere are feeling the impact, with over 100,000 small businesses having to permanently close by May 2020. The pandemic is forcing everyone to reconsider how they run their business in order to make it.
Luckily, we're all going through this together. Here are ten things we've learned about small businesses marketing during COVID-19.
1) Communicate changes and update your business listings
If you're temporarily closed or changing your hours or days of operation, make sure you communicate business changes to your customers. Edit this information on:
Your website
Your social media pages
All of your online business listings
This is crucial, especially now, when things might be changing a lot more frequently than ever before as your company decides what works best. Remember — 68% of consumers would stop frequenting a local business if their information was incorrect on online directories.
In addition to updating your listings, reach out to your customers in an email or social media post to let them know "personally" about these upcoming changes.
[Related: Free Guide – Crisis Communication Checklists]
2) Check your analytics
Check for different trends in data and see if there are any changes in how people are searching for you… what they're looking at… or where they're coming from. When any major event happens that impacts how your business is run, it's important to track your traffic and take notes of any differences or shifts so that you can adjust your marketing plan for the future.
3) Optimize for mobile
We know that optimizing your website for mobile use is important, but it may be more important than ever during this crisis. With so many people at home, unemployed or simply trying to fill up their time, phones and mobile devices provide endless entertainment — and can quickly become the go-to devices for more serious purchases too.
Don't let a poorly designed mobile site prevent you from gaining potential customers. Check to make sure your mobile website meets the following criteria:
Text is readable without zooming in or tapping, and visitors don't have to scroll side-to-side to see a full page
Links and tabs are spaced far enough apart so that they're easily accessible by touch
All videos and other non-text media load quickly
[Related: Free Guide – Getting Back to Business]
4) Put your products and services online
If your company doesn't have an online store or some way of selling products online, now's the time to get on it.
You want to keep your products and services accessible, especially if you're no longer offering the same in-store, in-person experience, or if you're operating with limited hours.
If your company deals with services or experiences rather than products, create gift cards to sell online that your customers can use in the future.
5) Make your small business stand out
With more and more people stuck at home and browsing online now, you might need to spice up your marketing in order to stand out from your competition. Review your website's design and value propositions to make sure that it's the most effective it can be for your ideal customer. Offer your very best products and services, and emphasize any new promotions or deals that would make your business the best choice in your local area. Put yourself in the customer's shoes — what would you want to see during this time?
[Related: Four Motivating Factors To Use In Your Marketing]
6) Partner with other local businesses
Now is the time to reach out and make connections with your community. Many small businesses just like you are struggling because of COVID-19. Consider a partnership that can help out both of you. For example:
Offer a discount for customers that show you their receipt from your partner business, and have them do the same
"Shout out" each other's businesses on social media to gain more followers in the crossover
Organize conference calls or meetings to brainstorm new, fresh ideas for future marketing campaigns and business strategies
7) Consider brand ambassadors
Since stay-at-home orders were put in place across the country, the amount of social media usage has gone up substantially. In addition to placing a large focus on your company's social media presence, think about reaching out to influencers with large platforms that might be interested in your company. See if they'd like to be a brand ambassador and post about your company in exchange for free products or services. Influencer marketing is the fastest growing method of customer acquisition, especially since 92% of people trust word-of-mouth recommendations more than an actual brand's promises.
8) Expand your brand
Times are changing, so maybe what you offer should change as well. Consider the growing needs of your typical customer. Is there anything new your company can offer that can make a difference? Perhaps your company can help sew masks, make hand sanitizer, or put together some sort of self-care kit (depending on your industry). To provide easier access to your services, you can start offering home delivery, or selling gift cards for customers to use online or in the future.
[Related: COVID-19 Resources for Small Businesses]
9) Get creative with new campaigns
Use this time to change up your usual marketing campaigns. Instead of continuing on with your scheduled social posts or email campaigns, consider new and creative ways to increase engagement with your brand. Feature lists of products you offer that your customers could find especially useful during these unprecedented times.
In social media posts, ask your audience questions about what they're doing to get by, or if they've found new uses or opportunities for your products or services. Show some behind-the-scenes photos of what your company looks like now (Zoom backgrounds and screenshots are fun), or start a "meet the staff" series on Instagram. These ideas will help you build community and engagement, and could also drive sales growth.
[Related: 5 Ways to Keep Your Social Strategy Fresh]
10) Be vulnerable
During this tough time, where many people are going through incredible losses and hardships, being vulnerable is crucial to making connections. Reach out and let your customers know you're there for them. Be open to telling the story of your business's struggles during this time, and express empathy. Customers want to know that they aren't alone in going through this, and if your company shows its humanity, making a strong connection is much easier.
Need more assistance with your small business's digital marketing strategy, especially during the pandemic? Hibu's got you covered. We can help with everything from listings management to social media marketing and display advertising — and more. Contact us today to get started!