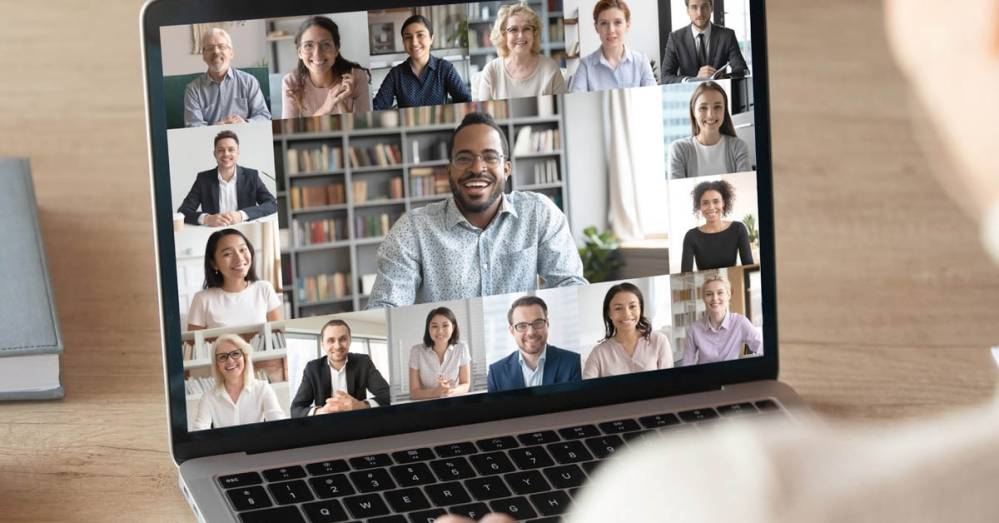 Custom Zoom backgrounds to add some flair to your video calls
While video chatting with friends, family, and coworkers has become the new normal when it comes to staying in touch, at times it can be hard to find the best backdrop in your home to use.
Luckily, if you're using Zoom to video chat, it has a custom background feature that comes in handy if you have a messy room you want to hide or just want to have a bit of fun during a video call.
Here's how you can use a customized virtual background:
First, log in to your account on the Zoom website.
Go to Settings in the menu on the left, then make sure you're in the Meeting tab.
Scroll down to make sure Virtual Background is toggled on (it's on if the switch is blue).
Next, head to the app and click on the gear icon in the top right corner to open your Settings over there.
In the menu on the left, select Virtual Background.
There you can select one of Zoom's built-in background options or upload your own by clicking on the Plus-Sign Icon.
Check out a few of our favorites below and download them for yourself — they're all free! Happy Zoom-ing!