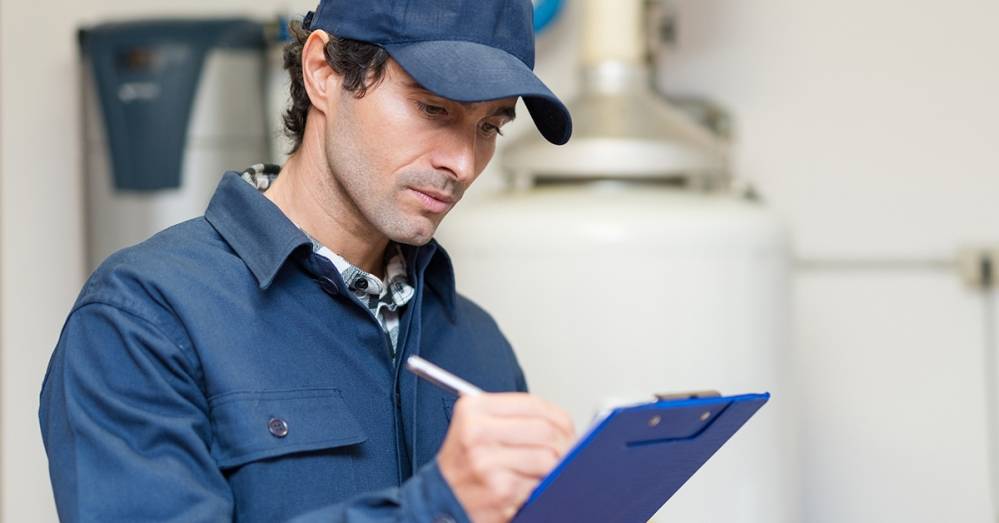 Digital Marketing Checklist for Plumbers
Running your own plumbing business is hard work. And when you work hard, you don't have much time for digging into digital marketing — a vital part of your advertising strategy if you hope to stand out from your competition and grow your business.
Take New York state as an example — analysts expect the plumbing, heating and air conditioning industry there to reach almost $20 billion in revenue by 2024. That's a lot of work and a lot of plumbers… and a lot of revenue available if you know how to get in front of your customers, which is where digital marketing comes in.
Here's a six-step checklist for how to start digital marketing for plumbers.
[Related: Free Small Business Marketing Checklist]
1. List Your Plumbing Business Online
Most plumbing businesses have fewer than five employees, so there's a good chance you're a solo contractor or employ just a couple of other plumbers. But really, it doesn't matter if you're on your own or have a dozen vans, you need to be able to compete with all those giant home repair enterprises, and the impact they have online.
For starters, you need to appear where and when customers are searching for plumbing services in your area. And the best way to show up before your competitors is to have a Google Business Profile.
It's simple to have one set up for you, and when you do, make sure your key business information is accurate and up to date:
A solid Google Business Profile helps your business appear high in search results when customers need that leaky pipe or broken toilet fixed ASAP.
But if inaccurate information about your business is floating around online, it can hurt your chances of gaining and retaining customers. One study found 73% of customers lost trust in a local business when they searched online and found incorrect info.
Having wrong information about your business online is more common than you'd think, too. About 95% of our clients have incorrect information online. Remember, your Google Business Profile isn't the only listing for your business… and those other listings may have been autogenerated and filled with outdated information.
Luckily, constantly monitoring and correcting your online business information isn't something you have to do on your own. With listings management, a digital marketing company continually corrects, protects and controls your business's key information across the web. Why take the chance when local search is so important for your revenue and reputation?
Having your most important business information correct and consistent on verified online business listings is the first step in your digital marketing for plumbers strategy.
[Related: Scan All Your Online Business Listings For Free]
2. Get a Website Built For You
What's next? Well, after finding your online business listings, a customer may give you a call…or, more often, they'll check out your website for more information.
So if you don't have a website, or if you have a website but it's not helping bring in customers, that's your next priority. You could try to build one on your own. Of course, I'm sure you've seen what happens when a customer tries to fix their plumbing on their own… it's kind of the same thing. At the very least, take the time to talk with a digital marketing company with professionals who can build you a great site.
If you have a website – when was the last time you took a good hard look at it? Consider double-checking its appeal, features and usability. If those qualities aren't up to par, it's definitely time to contact that digital marketing company.
Seriously, we recommend not going for a DIY website. Professionals can optimize your custom website for search engine ranking and make sure the user experience is fantastic (especially on mobile devices like smartphones, where so many of us search for businesses today). An old or outdated website can turn off customers before they have the chance to really consider your business.
Then, ask your digital marketing partners to pack your website with quality content that tells your customers what you'll do for them – and how you'll do it better, faster, cheaper or more conveniently than your competitors. Your site should also highlight that key info from your online listings – plus your prices and customer reviews.
The right website can leave your customers impressed with its professionalism and content…and you'll be well on your way to succeeding in digital marketing for plumbers.
[Related: Today's Website: Free Guide for Small Businesses]
3. Put Your Business on Social Media
You probably know this already, but pretty much everybody's on social media — including SMBs like your plumbing business.
Facebook alone has nearly 3 billion active monthly users. Participating in social media is a golden opportunity to reach customers where they're spending time online (and on their phones).
Plus, social media marketing increases your exposure exponentially. It also boosts word of mouth (WOM) and user-generated content (UGC) — two crucial factors for SMB visibility and lead generation online. That's because your customers trust other customers, so WOM and UGC are gifts that keep on giving.
As part of your digital marketing for plumbers plan, social media marketing is a natural next step after having a great website built for you. When customers look online for local plumbers, both your website and your social media profiles can appear at or near the top of search engine results.
Here are some of the top social media platforms to create business profiles on:
A digital marketing company can help you do so much more than post occasional updates. They'll make sure your social media marketing strategy includes targeted ads that reach the right people on Facebook and more.
[Related: Your Social Media Marketing Checklists]
4. Place Ads Online
When you have your foundation established online (your business listing, website and social media profiles), then it's time to boost their visibility. You have two excellent options here.
Search marketing involves creating text ads that appear at or near the top of results when customers search for particular keywords. Google, Bing and Yahoo are the most popular search engines, and Google Ads are especially effective and affordable for SMBs.
They're both solid investments — especially because online ads are highly effective on mobile devices (and people are definitely attached to their phones). Altogether, analysts expect global online ad revenue to reach $488 billion by 2025.
When you partner with a digital marketing company, professionals will work with you to find your core keywords… skillfully design your ads (for free!)… and make sure they're optimized for maximum visibility.
[Related: Everywhere Your Small Business Should Have Ads Online].
5. Start Email Marketing
Email marketing is one of your most effective options to engage and retain customers. You can regularly remind them of deals, offer discounts, send updates… and you can do it somewhere they already look daily — their email inbox.
But it takes a lot of time to write, organize, personalize, edit and send emails on a consistent basis. In fact, it's a full-time job — particularly when you try to do it manually.
To save time and gain or retain customers, work with a digital marketing company that will handle your email marketing. You'll have the final say in what goes out, but the pros will figure out how to do the heavy lifting for you. Through marketing automation, you can have emails and text messages (SMS) sent to customers at the right time.
With thoughtful, targeted messaging, you can turn prospects into leads and leads into regular customers. You'll raise customer awareness, foster customer loyalty and increase your ROI — all without worrying about the process.
[Related: 9 Ways to Keep Your Business's Email Etiquette Polished]
6. Explore Other Options and Put Them All Together
When you start your digital marketing for plumbers plan, you've got a lot to consider.
Ultimately, digital marketing works as a system. One strategy leads to and bolsters the next. When all your efforts work together, you get a digital marketing solution that's perfect for your small business.
Here are a few other options you can explore with a digital marketing company to boost your bottom line and get the most out of your online advertising for plumbers:

[Related: The Extraordinary Results of Integrated Digital Marketing Solutions]
Start Checking Off Boxes With Hibu
When you partner with Hibu, we make digital marketing for plumbers simple and effective.
We show real results and help our clients stay top of mind with their customers online. With one-on-one service and flexible pricing, we'd love to help your business get more leads.
And just like you do the manual stuff so your customers don't have to, we'll handle the technical stuff. It's one less thing on your to-do list, and a more efficient way to get more clicks, more calls and more revenue.
Call us at 877-237-6120 or complete our Get Started form. One of our digital marketing specialists will be in touch soon!