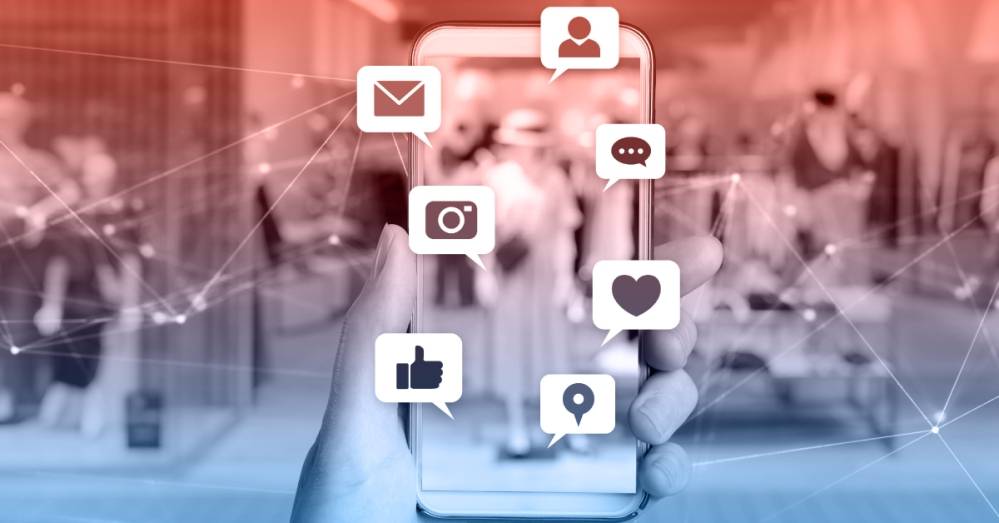 How to Use Social Media to Reach More Auto Body Customers
Once your auto body shop website, business listing and social media accounts are set up…what's next? How do you leverage your established online presence to reach your customers where they're spending time online?
Social media is an ultra-dynamic part of your marketing strategy, but cranking out fresh content can be a struggle. And if you're only posting (and not paying for targeted social media ads), most of your followers probably aren't seeing your posts. So how can you expand your reach on social media.
We've compiled some tips for branching out... amplifying engagement… and drawing your customers.
[Related: Your Social Media Marketing Checklists]
Start With The Big One - Facebook
We're starting with the idea that you already have a Facebook business Page. As the most far-reaching social media platform (about 3 billion monthly active users worldwide), an official Facebook Page is a must.
Instagram is the natural next social platform to look into (Meta owns both Facebook and Instagram). And when it comes to Facebook marketing, you can take pretty much the same avenues on Instagram. It's got its own nuances, of course — it primarily focuses on on visuals and hashtags — but that's great for an auto body shop.
Visuals speak volumes, and customers love to see before-and-after pictures and videos. It's safe to say that the Facebook-Instagram combo packs a solid one-two punch. You can crosspost between the two easily and target many of the same users.
Working with a digital marketing partner who can target the right automotive customers while you focus on running your shop is a great way to make sure you're making the most from social media (and keeping up with any changes Facebook throws your way).
You might want to look into other social networks that are ideal for your industry or your customers too.
[Related: How to Make the Most of Your Facebook Page]
Know Your Customers — and Your Competitors
This tip speaks for itself, but let's look more closely at the ins and outs.
Your Customers
Think about who your auto body shop serves most. Chances are you're picturing one type of customer more than any other – younger, older, domestic or foreign car owners, customers who need standard work (like oil changes and inspections). Maybe most of your business comes from insurance work. When you know who's likely to see your social media posts, you can tailor how and what you show them — and when.
And that leads to happy customers who can help "spread the word" about your business — by liking, commenting on and sharing your posts, which gets your Facebook Page in front of more people.
Next, do a quick scan of what posts get the most customer interaction. Do you get a lot of likes when you post a link to an interesting article on your website? What level of interest do customers show when you post a video versus a photo gallery?
With time, you'll get a feel for what your customers truly enjoy — and what attracts new ones.
Your Competitors
In business, it never hurts to know what you're up against. Scope out other auto body shops in your area and take notes of what they're posting — and what they're NOT posting.
You just might find a golden opportunity to carve out a social media niche for yourself. Maybe you're the body repair shop that offers discounts on lesser-known holidays. Or perhaps your posts and ads use personality and humor, while your competitors are more serious.
When you offer something your competitors don't — whether that's a service or a personalized experience — you have a leg up on them. The trick is making sure you identify that "something extra" and promote it to your customers.
[Related: Facebook Ads + Posts: Two Ways to Reach Your Customers]
Expand Your Social Media Reach With Hibu
Getting seen on social media and coordinating multiple accounts can seem like serious hassles. And honestly, they are… when you try to handle it all yourself.
At Hibu, we'd love to make your digital marketing easy by doing it all for you. We'll partner with you to convey your personal vision for your shop — and run targeted social media ad campaigns for you. In fact, we're a Meta Business Partner, so we'll start you off working with the biggest social media platform and go from there.
With our one-on-one service and flexible pricing, you can choose which digital marketing solutions work best for your business. And the best part? We drive real results to local auto body shops like yours.
When you're ready to ramp up your digital marketing strategy, call us at 877-237-6120 or complete our Get Started form. One of our specialists will be in touch!