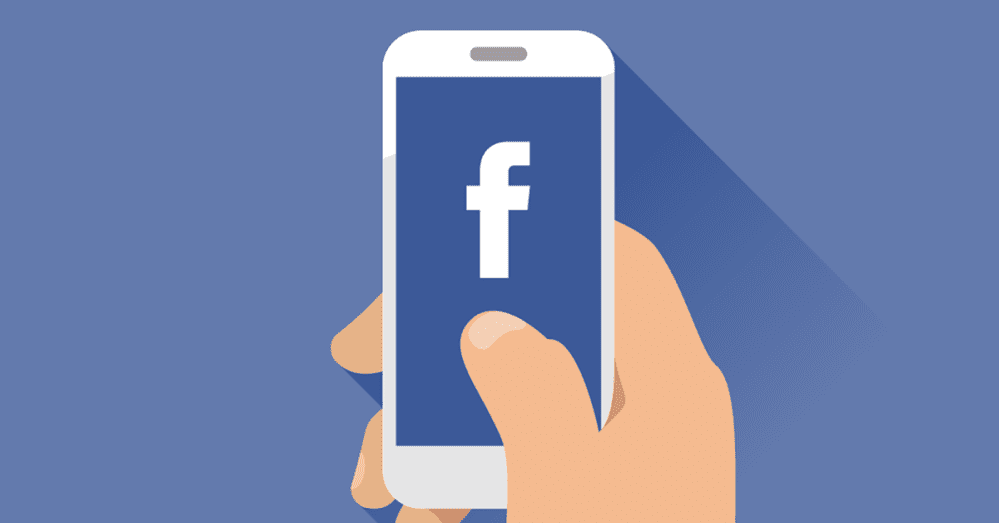 If your business isn't leveraging the power of social media, then we hate to break it to you, but you're falling behind. As a small business owner, you can't afford to ignore social media any longer.
When it comes to social media platforms that help small businesses, Facebook is the undisputed king. Creating a Facebook Page for your small business is an excellent way to get your company in front of a large audience for free… engage with your customers… and drive more traffic to your website. We understand that taking the plunge into the social media "deep end" can be scary, but don't let your hesitation hold you — or your business — back.

Find Your Perfect Customer
Imagine your perfect customer. Are they a man or a woman? Where do they live? What are they interested in? What do they need help with?
What if we told you that no matter who you just thought of, the odds are that they use Facebook. Over 1.62 billion people visit Facebook daily, making it one of the largest social media platforms worldwide — if not the largest. Your perfect customer is out there, on Facebook, just waiting to engage with you and your business. You wouldn't want to waste the chance to get your business in front of them, would you?

Add a Personal Touch to Your Company
Social media sites such as Facebook allow companies to put a face and personality behind their name. Instead of exclusively providing details on your products, history, and contact information like you would on your company's website, Facebook allows you to connect with your customers in conversation, upload photos, write casual updates, and really emphasize the "voice" of your brand that goes beyond basic customer service.
[Related: Four Reasons to Share "Curated Content" on Social]

Interact With Customers and Get Feedback
Facebook helps your company build a strong community by fostering communication and providing an easy platform for customer feedback.
Interact with your audience by asking questions in your statuses, conducting polls, creating contests, and starting hashtags to get people talking about your company.
Customers can also leave feedback about their experiences with your company on your Facebook Page — and responding to that feedback will also strengthen your presence and improve your business's reputation.

Build Customer Loyalty
A steady customer base is a huge part of what separates a struggling business from a thriving one, and any efforts you make toward building customer loyalty through customer interaction will certainly pay off. Luckily for you, Facebook is a clear and accessible platform to facilitate that loyalty.
Any opportunity you have to interact with your customer base is another opportunity to turn them into repeat customers. According to Lyfe Marketing, 71% of consumers who have had a good social media service experience with a brand are likely to recommend it to others.

Boost Your SEO
Search engine optimization (SEO) is what makes your business show up above others in search engine results. When someone searches for relevant keywords, the higher your page shows up, the more organic traffic and potential customers you can get.
Facebook can help these efforts. If you consistently update your Facebook Page with new links, content and other interactions, all of these will be indexed by search engines and help your SEO ranking. This, in addition to your actual website, will give you greater exposure and more chances to get found on Google and other search engines.

Increase Traffic to Your Website
Promoting your website on your Facebook Page is a great way to grow your customer base and drive more leads and sales. By posting links to your website and highlighting different aspects of your company, or sharing your blog posts and photos, you're not only encouraging audience interaction on Facebook, but boosting traffic to your website and potentially increasing your site's conversion rates.

Keep Up With Your Competitors
When it comes to social media and small businesses, there's no such thing as being "fashionably late." Chances are, your competition is already on Facebook, so the longer that you spend trying to decide if joining is the right decision, the more time your competition has to build their loyal customer base from the same customers you're looking to attract.
Join Facebook and see what your competition is up to, how they interact with followers, and what kind of reactions they're getting. You don't want them to be the only options on Facebook for your industry — you want to be able to snag as many opportunities as possible, which means having a Facebook account. Having an updated and active Facebook Page will keep your business relevant and in the forefront of your potential customers' minds. Get your business on Facebook and grab your share of the market.
The facts are clear. If you want your business to succeed in today's ultra-connected climate, you need to be on Facebook. With that decision made — congratulations on choosing to bring your small business to social media!
Check out our social media marketing checklists for tips on how you can get started. As always, Hibu Social is available if you would rather have us help you build awareness, drive traffic, and connect with your customers and prospects on social media.