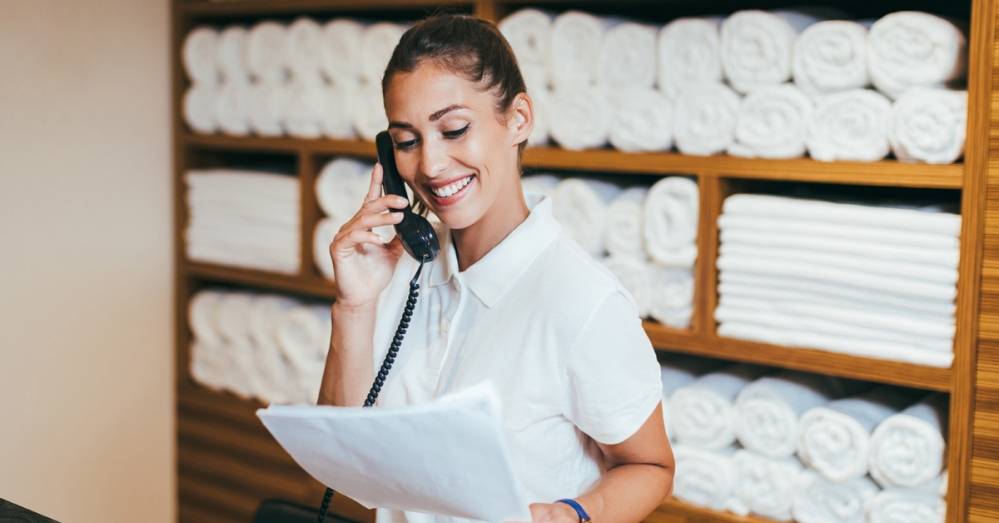 Digital Marketing For Spas — A Beginner's Guide
Who doesn't love a spa day? In a crazy, stressful world, there's nothing quite like indulging in a little relaxation.
But as a spa owner, you might wonder how to market your spa business. Digital marketing for spas is the most powerful way to get clients in your door, increase your revenue and share that luxury everyone craves.
And because the spa industry is making a major post-COVID rebound, the web's your easiest, most effective way to reach clients.
Let's get going!
[Related: 10 Stats to Consider Before Investing Another Dollar Into Digital Marketing]
Start With Your Online Presence
First, make sure clients can find you online when you're ready to start marketing your spa services. The info they find should be accurate and consistent across search engines like Google, Yahoo and Bing.
Your Search Listing
If you don't have a dedicated search listing, you can easily get one set up for you on Google. Make sure your Google Business Profile lists the key information that clients will need to contact your spa:
Name
Address
Phone number(s)
Hours of operation
Services offered
Price ranges
Photos (interior and exterior)
Link to your website
List of your social media handles
If you already have your Google listing set up, you can contact a digital marketing company who will make sure your spa's key info is correct and consistent everywhere your clients search.
Your Website
It's crucial that your day spa marketing strategy includes a website that showcases your business. Potential clients will certainly visit it to see what you offer, get a better idea of your pricing and find answers to their questions. Plus, a website (and the URL associated with it) secures your business in the digital space.
That's why building a beautiful, appealing website is a job for the experts.
In terms of day spa marketing ideas, a digital marketing company can add tons of appealing features to your website:
The same info from your search listing (consistent business info is essential)
Staff bios (with photos) and credentials (like licenses and certifications)
Extensive photo galleries of your rooms, products and services
Pages dedicated to each service (massage, mani-pedi, facials, aromatherapy, etc.)
Vision and mission statements (they're more powerful than you might think)
Ratings, reviews and testimonials (a digital marketing company can help manage your business's reviews, too)
Appointment-booking forms
Q&A page
And that's just the tip of the iceberg. You can truly personalize your spa and staff with a professionally built, smoothly running site.
[Related: 5 Things Your Small Business Website Must Have]
Get All Over Social Media
Where do clients go to show off their new look and find friends' favorite spa recommendations? You know it's social media — and it's especially influential in the spa industry.
When it comes to digital marketing for spas, social media marketing is a powerful tool. It's one of the best ways to attract, engage and retain clients.
Where and What to Post on Social
Most (if not all) platforms are heavy on visuals, so show off your handiwork and facilities across as many social channels as you can.
For starters, partner with a digital marketing company to promote your spa on your Facebook and Instagram business profiles. They can be especially helpful when it comes to running social ads to reach new and existing customers that your regular posts may not reach.
You can look beyond Facebook too. Don't forget that you can post social content to:
Not sure how to fill all those channels? That's part of what makes cross-posting so powerful! You can recycle images and other post updates across different social platforms – saving you time, and making sure your potential clients see your content wherever they spend their social time.
[Related: Is Your Business Social Enough?]
Reach People With Engaging Info
Now that you have an established online presence and are harnessing social media, it's time to engage clients with appealing content.
Email and SMS Marketing
Remember those forms you had a digital marketing company add to your website? Here's where they become really important.
When clients sign up for email and/or SMS notifications, you can have timed, personalized messages sent to your day spa target market. Email and SMS marketing works by reaching clients at the right time and place with messages that drive business.
Now, how about a few email and SMS spa marketing ideas?
Is Mother's Day coming up? A text message noting a discount offer on mani-pedis will bring in moms of all ages.


What about June (Pride Month)? An email detailing how your spa cares about LGBTQI+ clients will boost brand awareness and trust. And better brand awareness means better business and a more diverse clientele. Keep up that support throughout the year to show clients you mean it.


Ask for reviews via emails and texts. It's a great way to leverage your existing customers to reach new ones (and it can help remind customers about their fantastic experience – driving them to become repeat customers!)

But again, you're busy running your spa. Unless you want to learn spa marketing software and spend more time in front of a computer than in front of clients, let a digital marketing company take care of the messaging, timing, optimizing and sending.
Deep Content
Remember – your website (and your overall online presence) shouldn't just be a billboard — it should be your best salesperson. Make sure you have a deep bench of content that can help clients choose your spa:
If your website has a blog, make sure you post to it frequently with information that your clients will find interesting and/or informative
Add FAQs to your website – they can keep clients on your site longer, make them feel more confident about choosing you, and – bonus – reduce the number of calls or emails you have to answer (like "What are your cleanliness and sanitation practices?")
Remember those social media profiles? Make sure you're posting on them frequently too. Whether you're resharing curated content that's helpful to your clients or just sharing a link to your latest blog post, having active social media pages is always a win.

[Related: The Smart Business Owner's Guide to Social Media]
Make Sure People See You
You've got the building blocks down. Now, how do you make sure clients actually see that fantastic site, those social media posts and that targeted content?
SEO and Search Marketing
Search engine optimization (SEO) and search marketing are closely tied concepts, and they're both key to making sure all your spa marketing solutions get noticed — and clicked.
In short, SEO involves keywords and phrases that clients enter in search engines (think Google, Bing and Yahoo). The better the SEO, the higher your post (or ad, article, website, etc.) will appear. This is critical because clients usually click links on the first page of the search results.
SEO is both a skill and an art, so team up with a digital marketing company to make it less complicated on your end. Professionals will know how to carefully select and incorporate keywords to boost your search ranking, especially for local search terms (like "day spa near me").
Search marketing is how you get ads placed near the top of search results. These ads are triggered based on the keywords people search for (like the example above), and you only pay when your ads are clicked (which is why search marketing is sometimes called "PPC" or "pay-per-click" advertising).
Running search ads and investing in SEO can help you capture more real estate in the search results – and more ad views, clicks and leads from clients.
[Related: Today's SEO: How to Dominate the Search Results]
Display Advertising
Digital marketing pros can also promote your spa with beautifully designed display ads on the sites, social channels and apps your clients use every day. From text to video to image-based ad formats, display ad options are as varied as they are effective.
Look at it this way – your clients are already surfing the web and flipping through their favorite feeds and apps, so why not reach them where they're looking?
Get Clients in the Door With Hibu
While you're busy pampering clients, let Hibu turn your spa marketing ideas into reality.
By working together, we'll build a synchronized solution unique to your day spa.
Call us at 877-237-6120 or complete our Get Started form, and one of our specialists will be in touch!