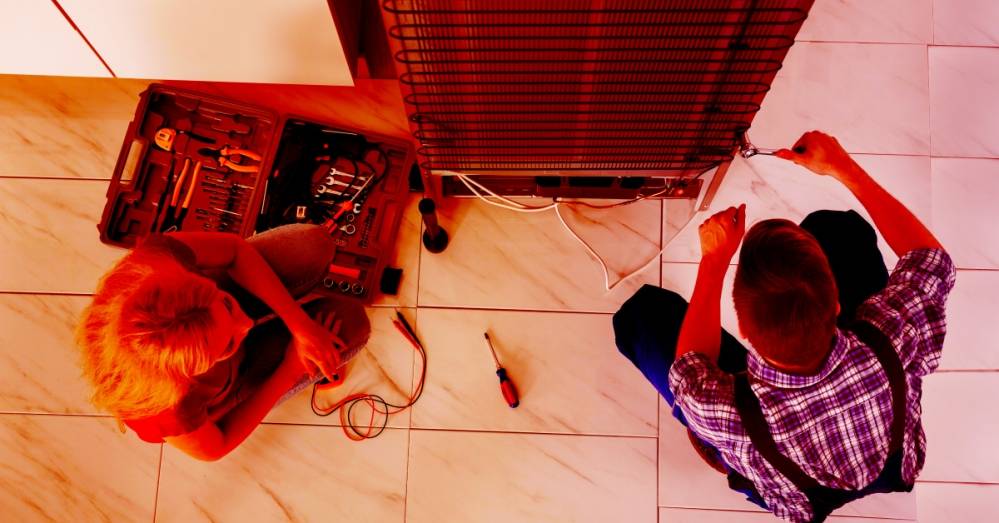 Appliance Repair Marketing Starts Here
You might lean heavily on word of mouth for your appliance repair marketing. And that's a fine place to start, but to really want to generate leads and capture clients' attention today, you need to consider digital marketing.
Not sure where to start? Here's how to market your appliance repair business online.
[Related: Getting Your Small Business a Bigger Piece of the Pie]
Start with Detailed, Up-to-Date Business Listings
If someone's fridge conks out, they reach for their phone and search for nearby appliance repair businesses. And right there, when a consumer starts to search, that's where thorough, accurate business listings are crucial for appliance repair marketing.
But it's not just visibility — although that's critical too – it's what the searchers see, the information about your business that appears in the search results.
If you haven't checked out your business listings, you could be unintentionally hurting your bottom line. About 73% of people lose trust in a business when they find incorrect information — a massive chunk of your local clients.
And if you need any extra reasons to take a look, search engines and social platforms can autogenerate business listings. Updates that you didn't create, that often include outdated or flat-out wrong info.
To correct, protect, and control your business data, take two steps:
Make your online business listings as thorough as possible — not only your Google Business Profile but also any other listings you find for your business — (bear in mind that many listings may be beyond your control to change)

Use a listings management service to regularly sync and optimize all that data for accuracy and better search engine rankings

Remember, your business listings are often a prospect's first impression of your business, so they are definitely an important part of your appliance repair marketing. Plus, with listings management, you can highlight reviews, promotions, discounts and much more.
Tip: With online review services... reputation management... and listings services... you'll fine-tune your business's digital first impression.
[Related: See How Your Online Business Listings Change Over Time]
Have a Smart Website That Generates Leads
You probably have a website as part of your appliance repair marketing strategy, but a smart website that actively works for you gives you a major leg up on the competition.
A smart website checks a lot of boxes that are crucial to your online presence and your clients' satisfaction:
Looks professional, sharp, and clear

Accommodates voice search

Works easily on mobile devices

Gives search engines more information for greater visibility

Appeals to your customers and prospects with industry-specific design

Displays key information prominently and tactfully

Allows you to get quick business insights and analysis

All your other marketing efforts — from business listings to ads to social media — lead back to your website. So, make sure your site amplifies those efforts and exceeds your clients' expectations!
See how a smart website should work for your appliance repair business, both on the surface and behind the scenes.
Tip: Invest in SEO services to put serious power behind your website and every digital marketing solution you use.
[Related: Today's Website: Free Guide for Small Businesses]
Utilize Active Social Media Accounts and Targeted Social Ads
Social media is a cornerstone of your appliance repair marketing. You create a network of interested connections when you maintain active social media platforms – and your social media can become effective social marketing when you pair them with social ads.
So, to get the most out of social appliance repair marketing, two actions are vital:
Create official Facebook and Instagram business accounts (and post to them regularly)

Run targeted social ads to reach thousands more current and potential customers

It's a one-two punch. You engage with social users by posting and cross-posting. Meanwhile, pinpointed social ads precisely target and retarget local users.
And with the right digital marketing tools, you'll get even more practical benefits:
Ongoing ad campaign testing – social media has built-in analytics that can show you exactly how well your ads are performing

Real-time insights and analytics about your social followers (and possibly your customers)

Easy integration with your other digital marketing (like your website and your listings)

With Facebook's sprawling network of 3 billion users, skipping social media is a mistake you can't afford to make.
[Related: 3 Ways To Stay Engaged With Your Customers Without Spending More Time]
Maximize your Appliance Repair Marketing with Hibu
At Hibu, we take the headache and guesswork out of marketing your appliance repair business. The internet's a wide, wild world if you don't know your way around — and we're glad to be your guide and partner.
We have unmatched expertise working with appliance repair businesses like yours. We'll increase your ROI and drive leads and customers to your business. With Hibu Listings Management, a Hibu Smart Site and Hibu Social, you'll hit or exceed your marketing targets.
And the best part? All our digital marketing solutions work better together to maximize your results — while you focus on running your business. We stand out among appliance repair marketing companies because our services produce real results.
Get in touch to partner with Hibu and see how we can help your business grow online! Call 877-237-6120 or fill out our Get Started form for a free consultation.