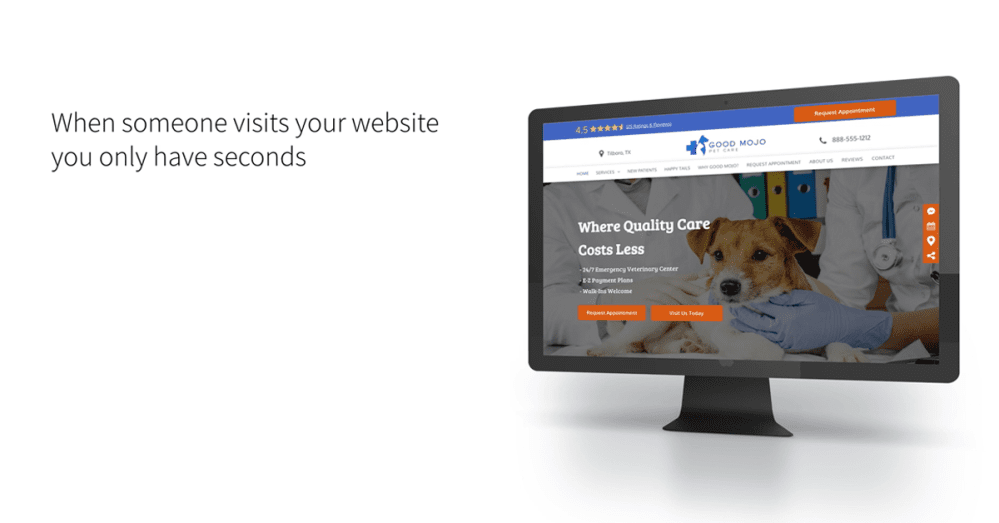 How Hibu Smart Sites drive engagement and conversion
It's hard enough just getting found online. You fight your way to the top of the search results, you claw your way past your competitors and manage to get a prospect or customer to click the link that takes them to your website… and they take about three seconds, don't see what they want, and just like that, they're gone.
Today more than ever, your website must be built to engage visitors. Your site needs to make it easy for them to instantly see the information they want — whether it's confirming the products and services you offer, your address, hours, or offers — and it has to be easy for them to contact you the way they want — call, text, Messenger, or maybe make an appointment online.
Hibu Smart Sites are designed to do all that — present key information immediately and offer a range of contact options with a single click or touch of a button. Watch this quick video and get a better look at why Smart = Engagement.

[Video transcript]
When someone visits your website, you only have seconds to tell them:
Who you are
Where you're located
What you can do for them
Why they should trust you

And then, the real challenge begins…
Getting visitors isn't enough. You need visitors to:
Take the next step
Reach out
Engage

Hibu Smart Sites make it easy for visitors to contact you the way they want…get the information they're looking for…and become leads and customers.
Hibu Smart Sites are built to increase engagement with a built in Engagement Menu to:
Motivate visitors
Drive contact
Turn visitors into leads

Hibu Smart Sites are custom-built for your business and designed with what we've seen work for your industry.
Smart = More visibility, more visitors, more engagement.
Smart = Hibu Smart Sites.