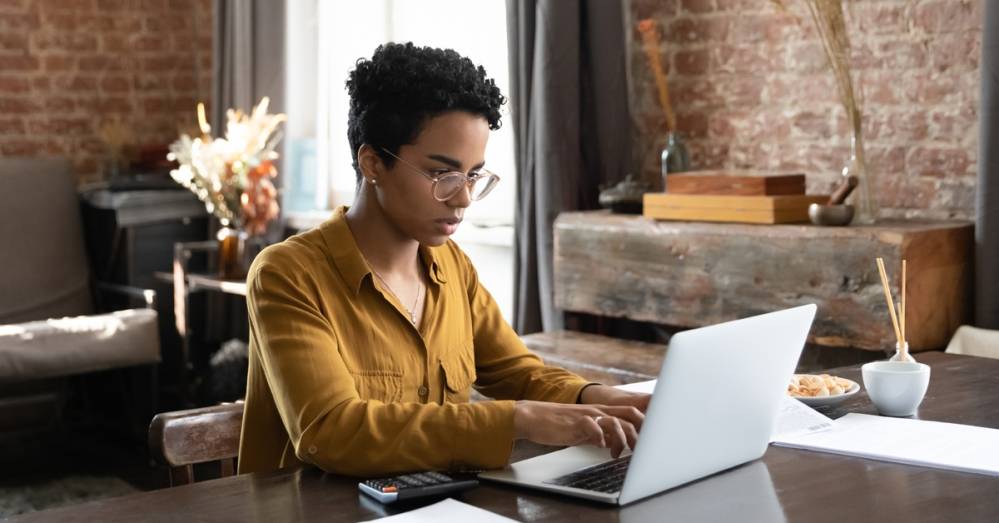 5 Things to Look For in Digital Marketing Companies for Accountants
As an accountant, you're focused on numbers — and the number of clients you have is at the top of that list. When it comes to attracting clients, digital marketing no longer the future, it's the present! Today, the web is where your clients are searching for you, so that's where you need to be to reach them.
Of course, being a great accountant doesn't necessarily make you great at digital marketing. That's why it's smart to work with a digital marketing partner that specializes in identifying, optimizing, and delivering on all the opportunities to promote your accounting business online.
But what exactly do you need from your digital marketing partner? Wouldn't it be great if you had a short checklist of the top things to look for? Well now you do! To help you get started, we've put together this list of five key things to look when shopping for a digital marketing companies for accountants.

[Related: 10 Stats to Consider Before Investing Another Dollar Into Digital Marketing]

1. Experience Creating Digital Marketing
When looking at a digital marketing company for accountants, you need to find someone who has experience with digital marketing. That means finding a reliable partner who's built websites and managed online advertising campaigns before…and who has the infrastructure to support your business when you need help.
Whether your accounting business is a one-person shop in the Midwest, a team of ten in the South, or a packed house of 50 or more in the Northeast, you need to be working with a partner who has experience they can put to work for you.

2. The Ability to Build a Great Website
The heart and hub of every comprehensive digital marketing solution is a professional, dependable website. Everything else you do will lead prospects and clients to your site, so it better be built to convert visitors into clients.
Creating your own website is inadvisable — to put it mildly. What clients see when they visit your website (on both desktop and mobile) can make or break their trust in you.
Instantly appealing to your clients is absolutely crucial. Poorly designed pages, a slow-loading site, lackluster content and other glitches are hallmarks of poor website design. Your accounting firm could seem unreliable if your website doesn't impress.
The ideal marketing company will have expertise in building you an effective, professional website – and not a cookie-cutter, off the shelf template. A custom-built website showcases YOUR accounting business far better than a run of the mill, cut-and-dry, DIY template site.
Make sure the marketing company you work with has website demos and can tell you exactly what its specialists can and will do for you. Transparency builds trust, and you need to trust the digital marketing company that builds your business's website.

[Related: Today's Website: Free Guide for Small Businesses]

2. Social Media Marketing Skills
Social media provides incredible marketing opportunities, so a digital marketing company that can master its potential for you will provide the same.
Ideally, you'll want a digital marketing company for accountants that works with Facebook and Instagram — two of the most popular and far-reaching social media platforms. Specialists can make sure your agency's profiles are professional, coordinated and optimized for visibility. Like your website, your social media profiles should be polished and updated regularly.
If you're like most accountants (really, like almost all local business owners), you're busy – way too busy to prioritize your social media. It takes a ton of effort to keep up with changing algorithms and post great content on schedule. Look for a digital marketing company that can do that work for you.
As a huge plus, a digital marketing company can fine-tune your social media marketing to pinpoint your target audience. And if the company offers options to place paid ads (including video ads) on social media, that's one more fantastic asset in your ledger.

[Related: Your Social Media Marketing Checklists]

3. SEO and Search Marketing Expertise
So, what makes your website, social media profiles, content and ads (and everything else digital) rank high in the search results? That's search engine optimization (SEO) — and it's tricky. But when it's done right, it maximizes all your digital marketing efforts.
With that in mind, the digital marketing company for accountants you choose should be experts at SEO. A smart, sharp website and appealing social media profiles are great… but (obviously) they work better the more clients that see them. You need to be near the top of the search results when someone in your area searches for accounting services.
Remember those ever-changing algorithms we talked about for social media? They apply to major search engines like Google, Bing and Yahoo, too — and that's where search marketing comes in. Alongside SEO, search marketing is a core service that a digital marketing company should offer.
With search marketing, ads for your accounting business appear near the top of results when clients search for certain keywords. And as part of an integrated digital marketing campaign, search marketing boosts your online presence for maximum visibility and ROI.

[Related: Why Your Business Needs "Multi-Channel" Marketing]

4. Multiple Components – One Solution That Works Together
Look for a digital marketing company that knows how to coordinate several online marketing channels and tools. You want an interconnected, coherent digital marketing solution, custom designed for your accounting agency.
For example, if a company builds nice websites but can't enhance them with SEO… then it can't create a seamless digital campaign for you… and won't give you the results you want.
So, when searching for a digital marketing company for accountants, check whether it offers an integrated, synchronized online option to maximize your ROI.
This type of precise integration takes a lot of expertise and dedication on the company's part. You'll know the company is committed to your success if it offers and manages a suite of services just for your accounting business.

[Related: The Extraordinary Results of Integrated Digital Marketing Solutions]

5. Flexibility and Partnership
We recommend looking for a digital marketing company that offers flexible or custom pricing. This gives you optimal control over your budget and shows the company's not trying to sell you a "one-size-fits-all" product. In other words, it's not selling you something it would sell anyone, regardless of their needs, goals or location.
Finally, let's talk about partnership.
When a digital marketing company works alongside you… listens to what you need… and gives you an equal seat at the table… you'll get the benefits of one-on-one service. No one wants to be treated like a commodity — it's your accounting agency and your area of expertise. So look for specialists who will pay close attention and respond quickly.

[Related: Proud Partner of Small Business America]

Find All of the Above at Hibu
Here at Hibu, we're ready to get the ball rolling.
With multiple solutions that work together powerfully, we can partner with you to create a digital marketing campaign that combines the best of your expertise — and ours. Call us at 877-237-6120 or complete our Get Started form, and our specialists will be in touch!