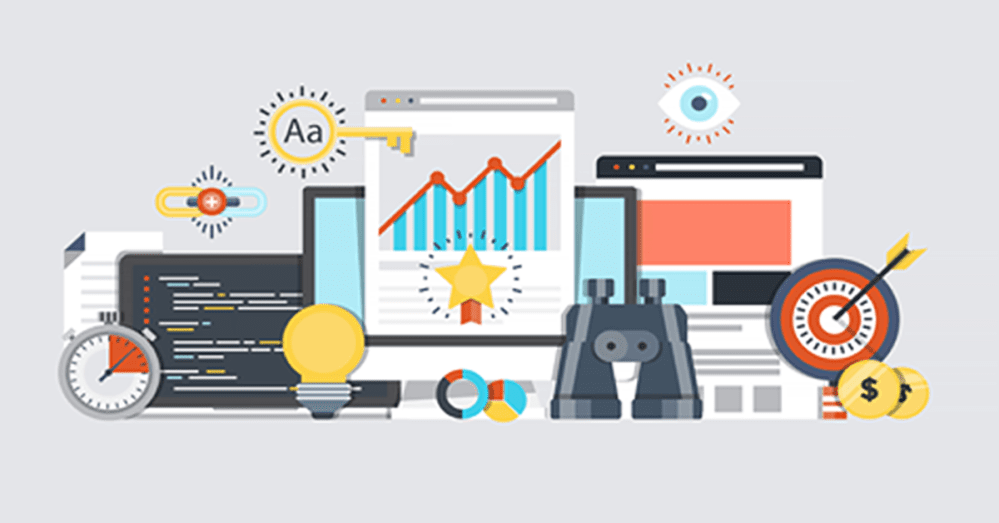 5 Things You Need To Know About… SEO
Search Engine Optimization (SEO) is the keystone to marketing a business online, because SEO is what gets you seen. SEO is the process of gaining traffic to your website through organic search engine results. Good SEO will not only get you seen by a lot more online visitors (who will hopefully turn into customers!), but also get you seen by the right online visitors — ones that are actually looking for your product or service.
Search engines like Google crawl through the internet and gather content and information, which is put through an algorithm to match the data to search engine queries. Without effective SEO, you're pretty much talking to yourself.
Here are five key facts you should know about SEO:

1) The goal of SEO is to get the attention of the search engines
You want search engines to see your website and then show you in the results when someone is searching for the products or services that you offer. Ideally, and with the right SEO, you'll show up as one of the first results in someone's query.

2) There are two types of SEO – On-Page SEO and Off-Page SEO
On-Page SEO includes all the things that should be "baked into" your website, like the content on your pages and the title, description and other tags in your code
Off-Page SEO is everything you do to promote and drive people to your site, including links on other sites that point back to yours and your social media strategy
[Related: On-Page and Off-Page for Small Businesses]

3) Effective SEO is built into your website
Today, search engines look for more than just keywords, although they're still somewhat important. Google and other search engines are looking for:
Useful, original content
Site speed
No broken links or 404 errors
Whether or not your site's pages are mobile-friendly

4) You maximize your SEO with links to your website
One of the most important keys to good SEO is building links to your site from other high-quality, trusted sites — these are called "backlinks." Sites that could link back to your website include:
Social media pages (Facebook, Twitter, etc.)
Online directory listings such as Google My Business
Listings on review sites such as Yelp or MerchantCircle

Making sure that your information on these sites is correct and consistent is another important aspect of maintaining your SEO rankings.
[Related: See How Your Online Business Listings Change Over Time]

5) SEO is different than SEM (Search Engine Marketing)
The easiest way to explain the difference between search engine optimization and search engine marketing is to say that SEO is free and SEM is paid for.
With SEO, you do all the things we discussed above (or hire someone to do them for you) to get listed as high as possible in the organic search results
With SEM, you pay to place ads at the top of the search results page

There's a lot more to SEO, but hopefully these basics give you an overview of what SEO is — and why it's so important to your success, both online and offline. The fact is, the business battlefield today is the search results page – you win the battle when you appear higher on the page than your competition… and you do that with effective SEO.