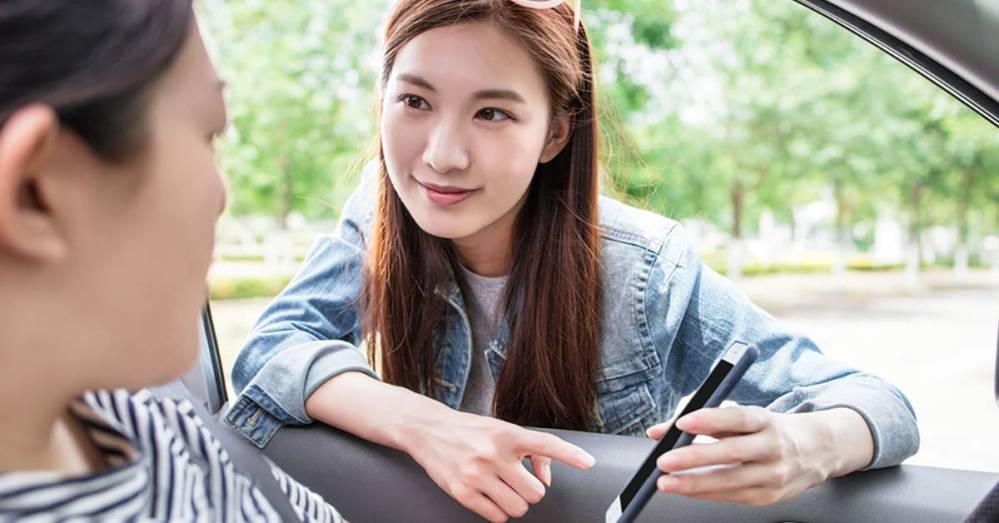 The Complete Guide to Auto Word-of-Mouth Advertising
Word-of-mouth (WOM) advertising (also referred to as WOM marketing) is arguably the most impactful form of marketing to gain new customers. Practically every type of business benefits from it, but automotive repair shops and dealerships report that it's especially important in their business, because cars are such a large investment.
Consider that the cost to maintain a new car is $792 per year. Older cars naturally cost much more to maintain, and people want to make sure they're getting the most out of their money. Owning a car isn't cheap! That's why word-of-mouth marketing is an essential part of your automotive business. People trust what others have to say about products and services – whether it is a friend or family member, or even a total stranger online – so it's important you have a marketing plan that inspires positive word-of-mouth advertising. That WOM will lead to more customers and more customers will lead to an increase in your profit margins.
Word-of-Mouth Advertising Definition: What Is Word-of-Mouth Advertising and Why Is It Important?
Word-of-mouth advertising is about getting people talking about your brand. It's when a customer is open about their experiences with a company's services and/or products, and publicly shares those opinions and recommendations with others, most typically online.
Any daily dialogue between family, friends, coworkers, or neighbors that's influenced by a business is WOM advertising. It should be a core part of your marketing strategy because recommendations will give people more trust in your brand, making them more likely to hire or purchase something from you.
[Related: Free Guide: Taking Control of Your Online Reputation]
5 Types of Auto Word-of-Mouth Advertising
Word-of-mouth automotive advertising is essentially giving people a reason to talk about (share information or an opinion) your auto shop.
Let's take a look at the different types of word-of-mouth marketing that can expand your auto business.
1) Word-of-Mouth Buzz Adverting
WOM buzz advertising uses high-profile media or news outlets to feature your services, products, or something unique about your auto shop to get people talking about your brand.
Companies typically pay for WOM buzz advertising to reach a wider audience, but there are things you can do to help spark the buzz: host an event at your shop or dealership – something community or charity related, or sponsor a local sports team (picture all those little leaguers with your logo).
2) Word-of-Mouth Content Advertising
WOM content advertising is creating engaging articles and other forms of informative content about your auto shop. You can write educational pieces that discuss your products and how they're used, or case studies featuring clients who received unique services from your shop.
You could also write about general or time-sensitive topics happening in the auto industry. Maybe there's a new maintenance or repair technique that your audience might be interested in learning about.
You could create videos – not big-budget Hollywood videos, just shot with your phone videos. People love "How To" videos – how to check your oil in today's cars, how to check your tire pressure, how to get snow off your roof without scratching your car. Make them educational. Make them fun. Show your personality. The more fun and personal they are, the more likely they are to get shared and generate WOM.
You can then distribute your content through email or social media, or publish it on your website.
3) Word-of-Mouth Referral Advertising
WOM referral advertising is based on encouraging customers to make referrals – specifically, it refers to using tools or software that allow your customers to EASILY make referrals to their friends, family, coworkers, and anyone else close to them.
The biggest plus side to referrals is being able to reach lots of people you may otherwise not have access to. Referrals widen your audience and help generate leads. For your auto business, you could create a referral program along the lines of getting a free oil change or tune-up with each new person brought in. Brainstorm a feasible service to offer free of charge or at a discount to incentivize your current customers to spread the word and refer their friends.
4) Word-of-Mouth Social Media Advertising
Social media WOM advertising is identifying key online communities and influencers who will talk or post about your auto shop's products or services.
Influencers have the power to shape the preferences of their audience, which can eventually lead to purchases or further engagement with that particular brand. Influencers are also known as brand advocates and are the most influential entities when it comes to reaching your auto shop's target market.
Finding local automotive influencers to feature your company on their social media platforms will help bring awareness to your shop and increase the likelihood of more customers coming in to get their car looked at.

Along with automotive influencers, seek out LOCAL influencers, people in your area who have a large social media following. After all, the key to growing a local business is getting local people to talk about your business.
5) Word-of-Mouth Advertising Using Customer Reviews
Many auto shops will advocate for customers to write online reviews if they've had a positive experience. You should always encourage customers to give you reviews online and share your positive customer reviews on a range of media platforms to ensure as many people as possible read them. Some ways to share them are:
Pinning them at the top of social media
Posting them in various places/pages on your website
Including them in printed materials, like pamphlets or brochures
People are much more likely to purchase or engage with your auto shop if they see positive reviews. And it doesn't matter if they know the person or not. A positive review from a stranger goes a long way.
But don't only focus on positive reviews. Today's consumers are savvy enough to get suspicious if you only have 5-star reviews. People expect a range of reviews. And, in fact, you can attract new customers by the way you handle a negative review just as easily as simply posting a positive one.
[Related: How to Ask Your Customers for Reviews]
Word-of-Mouth Advertising Strategy: How to Create Auto Word-of-Mouth Advertising
Here are some ways you can create word-of-mouth marketing for your auto shop, big or small.
Encourage User-Generated Content (UGC)
UGC is the most valuable content your auto shop can have because it's created and shared solely by your customers. It's honest and gives marketers collateral without requiring any of their own time or resources. Plus, it provides input on what's working and what isn't in terms of your shop's services and products.
Ratings, reviews, customer testimonials, or social posts that discuss your auto shop's offerings are all examples of UGC. And they all can go a long way toward creating online buzz. This buzz influences people to believe certain things about your company, products, and services… positive or negative.
It's crucial for you to make sure consumers have positive things to say about your business. Their positive experiences will likely induce future business and growth for your shop.
You can inspire UGC by:
Creating unique hashtags for customers to use when sharing content. The top 2022 hashtags related to auto repair include #vehiclerepair, #autotechnician, #carrepair, #autobody, #autocare, #automechanic, #autobodyshop, #collisionrepair, #automotiverepair, and #autobodyrepair
Offering incentives such as a discount, a free product, or a subscription
Forming a sense of community by sharing UGC on your social channels
Share Testimonials and Reviews From Customers
Reviews and testimonials reinforce the quality, value, and performance that your auto shop provides and also help customers feel more comfortable with any purchases they decide to make. Some popular review sites include Yelp, Google, and Angi (formerly Angie's List).
Once you have customer testimonials and online reviews, you can weave them into your marketing plan by sharing them in the following places:
A dedicated page on your website
Your website's homepage or a landing page
Relevant product or service pages on your website
Your social media feeds
Site content designed to generate leads
Share Product Ratings and Reviews Directly on Your Website
At Hibu, we strongly recommend having reviews and ratings in high-visibility locations on your website. This will make it easy for customers to quickly scan and see all that powerful WOM advertising.
Additionally, customers won't have to search reviews from different outlets that could potentially feature negative ones about your auto shop and push them to a different business.
Offer an Incentive
Offering an incentive to customers gives them a reason to share their positive experience with your product or service with others.
Most people are willing to do something for a company in return if they receive something of value, such as a free gift or discount. And the incentive doesn't have to be too grand — it can be large or small, depending on what your auto shop is most comfortable with.
Some incentives to keep your auto repair customers coming back include:
20% off an oil change
A certain percentage off a total bill
A free oil change after repair work
Free or reduced cost tire rotation after the purchase of another service
A specific dollar amount off a certain service ($10 off a tune-up, for example)
[Related: Five Things Your Small Business Website Must Have]
A Note on Negative Word-of-Mouth Marketing
Word-of-mouth advertising – positive and negative – is one of the best marketing tools a business can use. However, it can also have a detrimental impact on your auto shop if a customer is upset with a product or service and publicly expresses their disappointment for others to read online.
"Negative word-of-mouth advertising" refers to a customer's response to another customer's dissatisfaction. Negative communication between customers about your auto shop can create widespread mistrust. And remember, as we said above – you are going to get negative reviews. Every business does. And informed consumers are going to look for negative reviews to see how you handle them – what actions you take to make things right.
So… what do you do when a single negative review turns into a widespread negative conversation about your business online?
It's essential for every business to have a crisis management plan. You plan ahead of time and establish a well-formulated response to negative reviews. Just as your crisis management plan takes the guesswork out of responding to any other challenge, can quickly reference your crisis plan if (when) a negative review or other issue arises. Quickly addressing and doing what you can to fix your customer's distress will prevent further damage to your auto shop's reputation and sales – and could actually end up being an extremely positive piece of word of mouth advertising.
[Related: Updating Your Small Business Website in a Crisis]
Start Driving Leads and Business With Word-of-Mouth Marketing Today
As of 2020, there were 276 million registered motor vehicles in the U.S., yet auto repair shops only see an average of 22 vehicles per week. With so many vehicles in use — and likely needing work — auto shops can get those cars in the shop and increase their profits by expanding their marketing efforts to include generating WOM. Contact Hibu if you'd like help driving word-of-mouth marketing and accelerating your auto shop's growth. We can create online traffic and engagement buzz, craft successful social marketing plans, and inspire positive online reviews to boost your reputation, and attract leads.