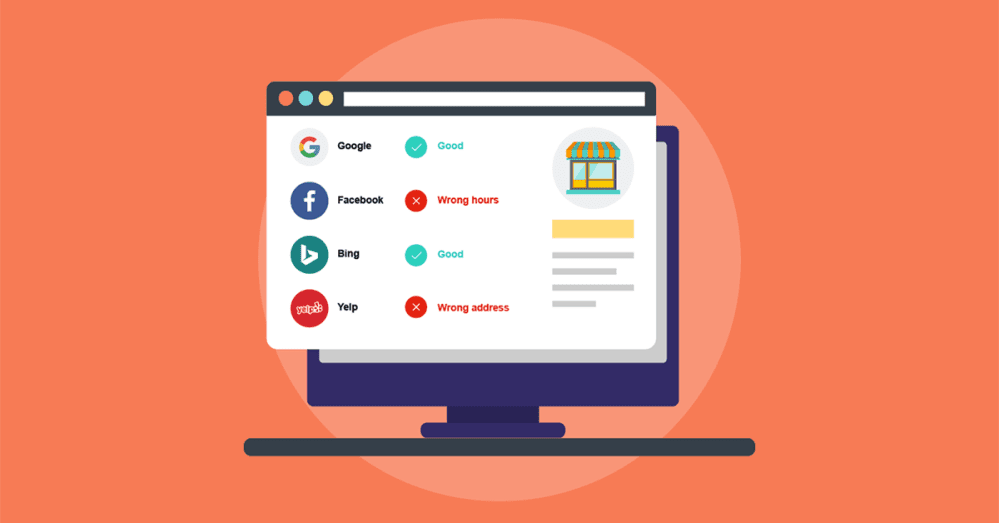 The last message you want from a local customer…
As a small business owner, you know there are plenty of conversations you don't want to have with a customer. From problematic service calls… to billing issues… to unexpected interruptions in your service (like winter weather or power outages)… there are all kinds of calls and emails you'd like to avoid, even when the "bad news" isn't your fault.
But let's talk about the kind of conversation that sours a customer relationship before it even gets started — and how you can take control of your business info online to make sure it never happens again.
Avoid miscommunication with the right business info online
Here's an example of what might transpire between a hopeful potential customer and a business owner who needs to double check his online info:


Looks like City Slice Pizza is about to lose 12 customers! (don't worry — they're not a real business)
In the real world, your customers probably won't try this hard. They'll call the wrong number once…or drive to the wrong location once…and you won't have the change for a back-and-forth conversation to set the record straight. The only thing you're likely to hear from these customers…is nothing at all.

Fix the information in your online business listings
Making sure your NAP info (your business name, address and phone number) is up to date on directory sites, review sites and even apps like Apple Maps is a must today. After all, if your customers can't find you, they'll find someone else.
Having updated NAP also helps your business rank well in local search results, and gives your company authority and legitimacy — making it easier for people to trust your services.

Monitor your business listings to protect your customer relationships
There's no guaranteed way to make sure your customers don't find inaccurate info online sometimes:

But there are ways to monitor your listings — and correct, protect and take control of them whenever and wherever they change before you damage your relationship with your customers.
The easiest way is with the right partner who can keep an eye on your listings while you focus on running your business. If you're ready to update your online business info, see how Hibu Listings Management can help you get the right business information in front of your local customers.