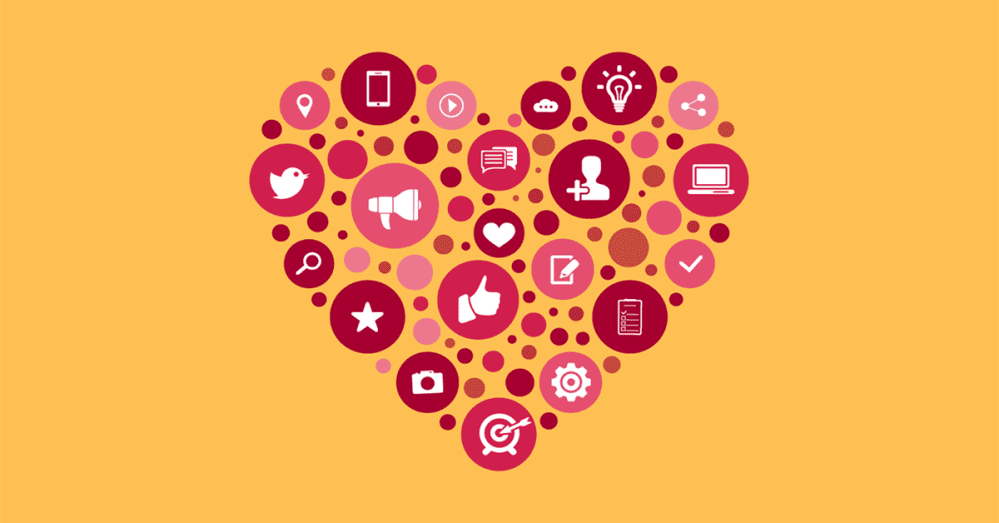 Show your digital marketing some love
Sometimes it's the little things that mean the most to your marketing
You love your local business. You work hard to make sure your customers love your local business, too. But when was the last time you took a few minutes to show your business how much you appreciate it? You don't need to mail candy hearts to your shop or write a poem about your ROI, but you should take a few minutes to check in on your business online.

1. Google yourself
Come on, everybody's doing it — and really, it's the easiest way to see what your customers will find when they look for you. You'll want to keep an eye out for:
The wrong information — Especially your name, address or phone number (NAP). Whether these are just out of date or autogenerated, you need to identify and update any incorrect information your customers could find.
Bad reviews — See what your customers are saying in the organic search results or attached to your Google+ profile, Facebook Page, Yelp listing and more. And remember: there are plenty of positive ways to respond to negative reviews!
Old pictures in Google Images — Like an old menu, old logo, or just overall poor quality pictures of your work. Google Images gets plenty of traffic by itself, and a lot of searches now include relevant images right in the standard organic results. If "Jones Roofing Company" is now "Jones & Sons — Roofing & Custom Exteriors," make sure your customers aren't still finding your old logo online!

2. Check ALL your social inboxes
Facebook messages, Instagram DMs (direct messages) and Twitter @mentions are clear indications that your customers are engaging with you…and they can also be easy push off for later (or miss completely). Make it a habit to check ALL your inboxes — not just your email — at least once a day, and respond to as many messages as you can within 24 hours.
Facebook messages — The easiest way to make sure you see all your messages is to download Facebook Messenger. It's a separate app that gives you a lot more access to and control over your messages.
Instagram DMs — Click on the little arrow in the upper righthand corner of your Instagram profile to see all your direct messages.
Twitter @ mentions and retweets — You probably get notifications for these already, but it doesn't hurt to doublecheck that you haven't missed anything!

3. Visit EVERY page of your business website on your phone
Having a site that's "mobile friendly" isn't just a nice to have — as of 2015, it's what Google expects from your site. While your site almost certainly loads on a phone, you should take a few minutes to make sure it:
Loads quickly — Mobile speed is increasingly important to users and Google. If your site is slow, don't expect your visitors to wait for it to load.
Keeps your most important information "above the fold" — We all spend time just browsing on our phones today, but a lot of customers are looking for a way to take immediate action. Your phone number and other vital contact information at the top of each page of your mobile site.
Looks clean and readable — Your mobile site doesn't have to look amazing. In fact, stripping out "decorative" bells and whistles is one of the fastest ways to make sure it loads quickly. But you want to make sure the font is large enough to be readable… images aren't cropped or compressed poorly… and your overall brand style — like your colors and logo — look the way they should.

Not sure if your site is truly mobile friendly? Here's a 5-second test you can do yourself to see if your site meets Google's mobile standards.

Looking to show your online business a little love every day? Check out the Hibu Digital Marketing Checklist to see everything you should be doing, online and offline, to build your business online, on mobile, on social and more.