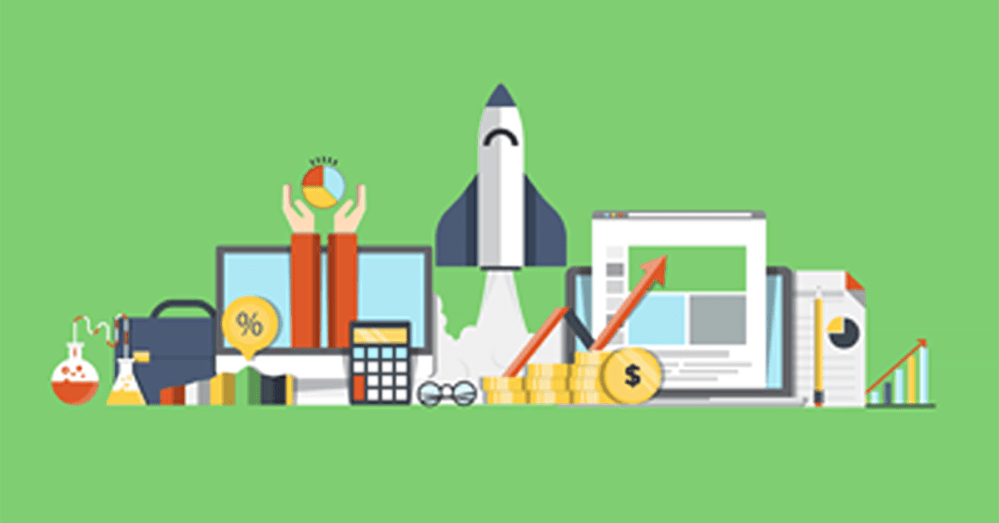 5 things you need to know about… launching a business online
In the past, if you were launching and marketing a business, all you had to do was get an office… print some business cards… and maybe take out an advertisement, probably in the paper, to spread the word. Today, the most important thing is to effectively launch your business online. That's where your local customers will be looking for you, using their computers, phones and tablets. Launching a business virtually will also allow you to connect with potential customers beyond your local reach — from out of state or even across the globe.
Here are five key steps you need to take when you're launching your business online today.

1) Claim your business pages
A well-established business can be found all over the web, not just on your website. You need to claim your business listings and confirm your most important business details (like your business name, address and phone number) on:
Google My Business
Bing for Business
Yelp

These listings carry a lot of weight with search engines, and correct information can help increase your local SEO and get you found by more customers in your area.

2) Set up your social media pages
Your business's social media presence is just as important as your website. With over 2.95 billion people using social media worldwide, platforms such as Facebook, Twitter, Instagram and LinkedIn give you more places to be found and provide a fast way for you to connect directly with your prospects and customers.
Some social media sites also allow you to post paid advertisements to get more leads, and offer opportunities for you to really emphasize your company's voice and values.

3) Register your domain
Your domain is the name of your website, and your URL is the address that brings people to your website. In order to start promoting your business online, you're going to want to register your domain name. Keep it as simple and close to your actual business name as possible — after all, "yourbusinessname.com" is what people will naturally type if they're searching for you.

4) Launch an effective website
Launching an effective website is not as easy as it sounds. Yes, tons of do-it-yourself options exist that supposedly allow you to build and launch a website in minutes… but they often look like they were built by someone who doesn't know much about building a website. Anyone can try their hand at building a website using a template, but if your site doesn't have everything it needs to help your business grow… or isn't accessible and designed with user experience in mind… it won't amount to much.
A website that will make you look professional is typically built by professionals. And we won't even get into all the SEO and behind-the-scenes elements that many DIY-ers forget entirely.
[Related: Five Things Your Small Business Website Must Have]

5) Promote your website online and offline
If no one is visiting your website once you have one, it won't do much for your business. You have to take action to drive people to it, both off and online.
Offline
Promoting your website offline is simple. Be sure to put your website URL on all of your signage, your business cards, and at the bottom of all of your emails. If you have a physical storefront, print your site's address on receipts and post it throughout the store. Don't forget to use word-of-mouth and encourage people you interact with in person to visit you online too!
Online
Claiming and confirming the information on your business pages is a good start, but you should consider a Search Marketing or Display Advertising campaign to promote your business, and market to any potential customers that may be searching for your services or products on Google, Facebook and their favorite sites.
Obviously there is a lot more to launching a business than what we cover in these five steps, but if you start with these, you'll be building a pretty sturdy foundation for establishing your business online — and today, that's where your customers are looking for you.
If you need help launching your business online or creating an effective small business website, Hibu can help. Contact us today to get started!