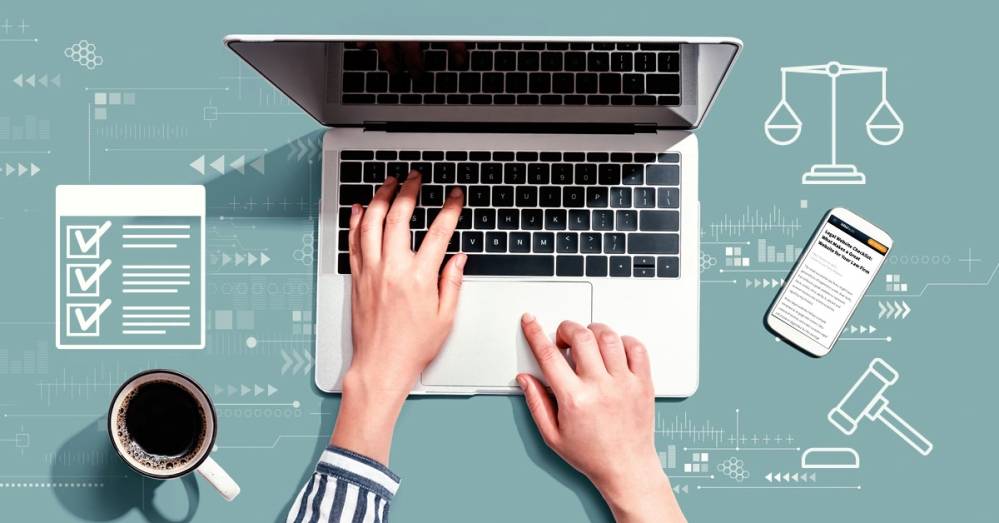 Legal Website Checklist: What Makes a Great Website for Your Law Firm
The most successful law firms might have generations of experience under their belts, but without a great website to represent them online, their ability to attract and convert visitors into clients could be significantly limited.
Many legal websites follow a simple template to engage site visitors (aka potential clients) and make complex legal information digestible for the average reader… but a simple DIY or cookie-cutter site won't help your firm stand out in a tough online marketplace.
At Hibu, we've created thousands of effective websites for attorneys across the country. Here's a quick checklist of key components that we've found should be included in your legal website for the best results.
Home page
In many ways, your home page is the first impression someone gets of your law firm. It's often the first page a site visitor will see, so it needs to grab their attention with professional, eye-catching visuals and a brief, simple overview of who you are and what you offer — what you can do for your clients.
Your home page is your best opportunity to position yourself as the obvious choice for someone searching for an attorney. It needs to make you stand out from your competitors, immediately let the site visitor know that you can deliver the service they need, and make it easy for them to contact you… preferably in whatever way they choose. Your Home page needs to be designed to generate leads.
People looking for a law firm that specializes in litigation, for example, will want to know right off the bat that you offer that service without having to scan your entire website for an answer. And if you impress your visitors as someone they'd want to hire, make it easy for them to reach out to you — including a contact link is vital if you want readers to take the next step.
[Related: Why Consumers Choose One Small Business Website Over Another]
Attorney profile pages
Anyone looking to hire a lawyer will want to see their credentials and experience before making a decision. Your website is your opportunity to introduce each attorney and staff member — clearly establish your experience and expertise, and present yourself as professional, personable and trustworthy.
Each lawyer's profile should include their:
Full name
Educational background (including fellowships and certificates)
Main and sub practice areas (Family Law, Personal Injury Law, Tax Law, etc.)
Years of experience
Recent headshot (showing a photo can create a human connection for prospective clients)
Legal services / Areas of practice pages
Whether your law firm offers a range of legal services or focuses on a single area of practice – that needs to be clearly communicated on your site. Each of your firm's practice areas (main and sub) should have its own designated page for easy navigation and for increased visibility in search. (It's a key part of your site's Search Engine Optimization – SEO – but that's another blog post.) On each of those legal services pages, you should explain how you've gained expertise and credibility in that specific area.
You should also include client success stories or testimonials about each specific area of practice to reinforce that the site visitor should choose you over your competition.
Understanding the various legal specialties can sometimes be hard for the average person to understand. Make sure your wording is clear, concise, and not loaded with jargon when explaining what types of law you practice. This makes it easier for a reader to absorb information and decide if you offer the legal help they're looking for.
[Related: 5 Things You Need To Know About Writing a Website]
Reviews and testimonials
Being in a stressed state of mind is common when your finances, integrity or even your freedom are at risk. Anyone in the market for a lawyer or law firms will certainly read client reviews and testimonials before making a final decision.
The more testimonials you have, the better. Testimonials aren't just great for your business, they help establish a strong reputation that proves your case success rate and reliability. And even if a lead doesn't turn into a client, their interaction with your law firm can lead to a positive review, serving as additional help to reel in future business.
Take a look at Hibu's video testimonials to get an idea of a potential format you could use.
[Related: Podcast: Protecting Your Business's Reputation Online]
Contact options
Let's face it… the best looking website in the world is useless if it doesn't give site visitors simple ways to contact you. Gone are the days when a simple phone number was enough – today when someone visits your website, they expect to see a "Contact" page with a phone number and a short form to fill out. They may even look for additional ways to contact you – like text or even Facebook Messenger.
Along with a phone number (with office hours when someone can be expected to answer the call), a consultation request form is a vital part of your website because it takes an interested reader, or potential client, to the next step.Your consultation request form should have its own page on your website (usually titled "Contact") and a link to it (your "call to action") should be incorporated into every page on your website – using language like "Contact us" or "Schedule a call." This makes it easy for your site visitors to contact you with further interest and questions.
[Related: 10 Missing Pieces on Small Business Websites]
A great website for your law firm is just the start
A website is only really useful for your practice if clients see it. Once you have a site with the right content, you need to think about how to promote your website online and offline. That can include traditional methods (like including your website URL on your business cards, letterhead and billing statements) or more modern methods (like linking to your site in social media posts and ads, or running PPC search ads and display ads on the sites your clients visit).
There are plenty of options to promote your law firm website. Just make sure you promote it in at least some of those places so your clients — and your future clients — can see all the hard work you've done.