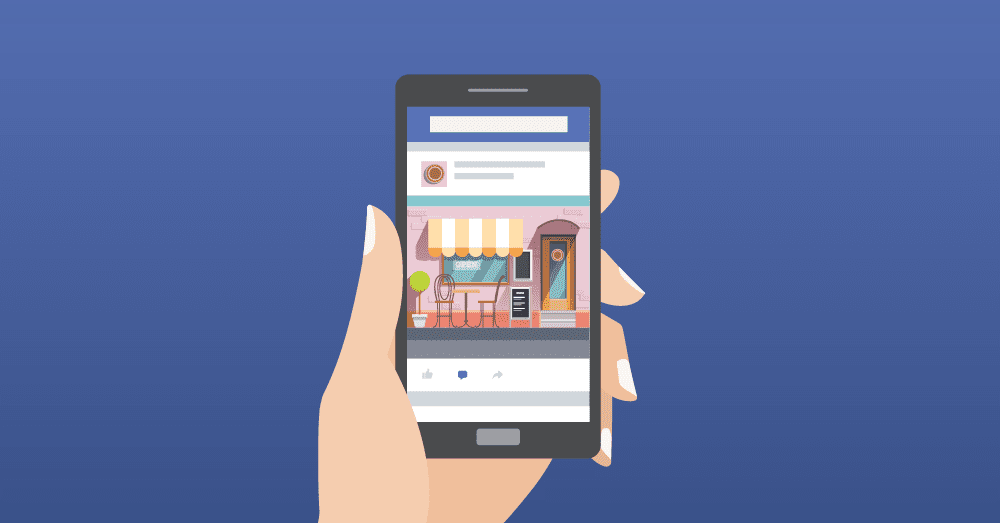 What Facebook's newest change means for your business
You may have seen or heard about Facebook's recent announcement concerning changes to the way Facebook will prioritize public posts in your News Feed. While a lot of attention has focused on the impact of this change on publishers – companies who have come to rely on Facebook as a distribution channel for their news, entertainment and other content – it has some significant implications for local businesses as well.
Essentially, Facebook will now be using high levels of social interactions with posts to decide which content to show in News Feed rather than matching content to users based on interest data. Facebook has said its reason for the change is to move consumers' Facebook usage away from passive content consumption (i.e. just reading headlines, or watching video after video) and back to the meaningful interactions between people that was its original purpose.
One acknowledged effect of this change will be to further reduce the distribution of public Post content. And while it's not the "death of the Post" that some commentators have suggested, it does mean local businesses need to change the way they think about their Facebook presence and strategy.
For local businesses, this change puts a premium on engagement – what Facebook calls Meaningful Social Interactions (MSIs). Facebook is especially looking for the kinds of 1-to-1 interactions between people – be that consumer-to-consumer or consumer-to-business – that demonstrate real interest. Examples of Meaningful Social Interactions are things like:
Messenger chat sessions
Booked appointments
Reviews

Pages with higher MSIs will see greater distribution of their content in News Feed.
Streams of comments back and forth between consumers or consumers and businesses are also considered MSIs. Traditional metrics such as Likes and Shares may still be factored in, but they're likely to carry much less weight since they don't represent a real investment in a human to human relationship. Facebook hasn't (and probably won't) announce the details of how MSIs will be measured or used – but it's sure that they'll impact the distribution of public Post content and likely that they'll become a factor in Facebook's ad auction as well.
What does all of this mean for your local business? A few key things:
Posting has value when it sparks conversation or drives people to demonstrate interest in your business. Posts should focus on events and news that will get people responding and commenting. It's about quality (in the MSI sense) over quantity. If you've been focusing on making sure you post a certain number of times per week or month, you may want to rethink that approach. Facebook is cutting down on clutter. Your Posts won't show in your follower's News Feeds if you have a history of posting content that people don't generally react to or comment on, and will mainly just be listed on your Page.
Boosting of a Post is still available, so you can still spend money to boost a Post to force distribution in News Feed. But remember that boosting is primarily focused on driving engagement (Likes, Comments, and Shares) with that Post. If your goal is to get leads, inquiries, or sales you are not likely to get the result you want because Facebook will spend your budget on the Objective you have chosen.
Facebook Ads, on the other hand, are designed to drive real business results beyond just Likes, Shares and Comments – things like messenger sessions, phone calls, and online booking. They can also be used to drive traffic to your website, which can, in turn, be designed to convert to sales. You can also take advantage of more placement options with Ads, like Messenger Home, giving you access to a wider audience. Ads are increasingly becoming the primary way to use Facebook to drive business results.
Facebook Pages are evolving too and becoming more powerful tools for conversion. Consider investing time in your Pages features and content – making sure all of your key selling points are represented and perhaps enabling Messenger, online booking and reviews capability.
If you're not on Messenger, you should strongly consider it. Consumer behavior is changing, and many consumers (especially those that grew up with smartphones in their hand) are increasingly using messaging apps to communicate with local businesses.

Also, Messenger interactions are one of the strongest MSI "signals" for Facebook, so using Messenger will have secondary benefits to your Facebook presence as well. If you're nervous about using Messenger, note that Facebook has tools like their Response Assistant to help you capture and engage these leads even when you're not able to respond immediately yourself.
This most recent change by Facebook will probably shake up the social media marketing industry for a while. But one thing's for sure – this isn't the first time Facebook has done something like this, and it won't be the last. With Facebook, change is the only constant, and the key to success is learning to adapt.

Local businesses will have to do their best to keep up on their own or find the right partner to help them through the transition. Find out how Hibu, a Facebook Marketing Partner for Small Business Solutions, can help your small business keep up with social marketing with effective ad campaigns, Page content and more.