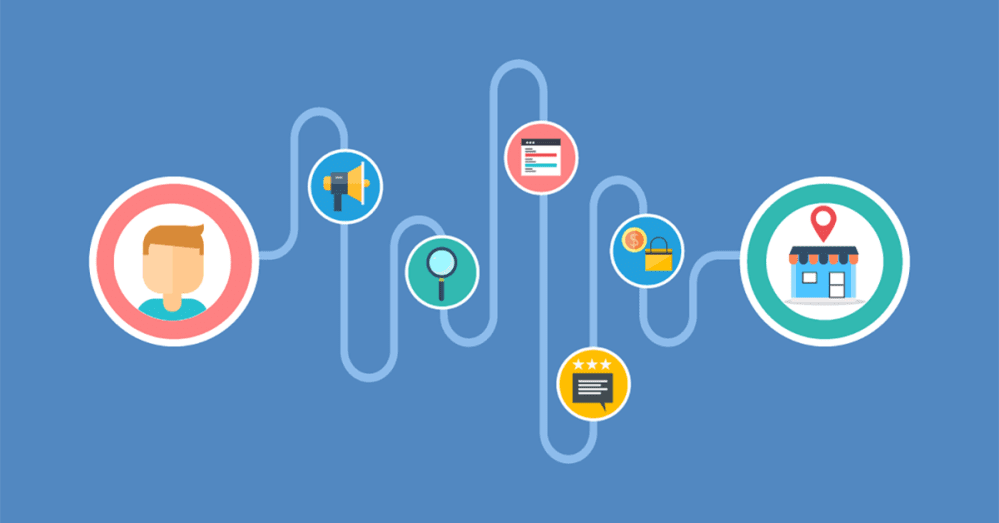 Four Ways to Adapt to the New Customer Journey
Once upon a time, the customer journey had a clear beginning, middle and end — and most customers followed a similar path.
Today, the path a customer takes to get to your business is more unpredictable. The steps between awareness of your company and purchase of your service or product are many and varied, and they often loop back on each other. People might come across you on their phone at 3am… dismiss you while reading reviews on their laptop… only to rediscover you while scrolling through their Facebook News Feed on their tablet again later that day.
So the question is — how can small- and medium-sized businesses adapt and continue to succeed given the unpredictable nature of the new customer journey? Here are some helpful tips that we think might help.
1) Be everywhere your customers are
"Being everywhere" is easier said than done, but still essential to reaching the right customers. You need to be wherever your customers are looking to interact with you in order to get them started on the journey to choosing your business.
Don't get too worried with being everywhere all at once. With options ranging from digital channels (including email marketing, social media marketing, SEO, display advertising, and paid search ads) to more traditional media (like print, radio, television and outdoor display ads)… actually being everywhere isn't realistically an option for a majority of SMBs.
What you need to do is determine which channels yield the highest returns with your audience and focus your efforts and budget there. Do you get a lot of leads from social media? Hone in on perfecting your presence on Facebook and Twitter. Are you running into a lot of folks that say they couldn't ignore your awesome billboard on the way into town? Look into more outdoor advertising.
2) Test, test, and test some more
How do you know if your advertising is working, or if something needs a change? Adopt a test-and-learn mentality that will allow you to invest in your most successful endeavors — and discontinue initiatives that aren't working for your business.
In other words, don't get too attached to individual strategies. Let them prove their worth, and when they stop working, ditch them and move on to testing another approach.
[Related: The Complete Guide to Managing Your Online Reputation for Small Businesses]
3) Have a connected mindset
This is often the most difficult and involves working across platforms and mediums to arrange all the parts of your digital marketing so that they work together in sync.
If you update your logo, it needs to be reflected everywhere your logo appears, not just on your business card. When people visit your website, you need to retarget them with ads on social. If someone leaves you a review, it needs to show up on your website.
Since people will interact with your business across many touchpoints, and they determine their own path to purchase, your business needs to be able to share the relevant data across all your marketing channels to get the best return on investment.
This is often the most difficult and involves working across platforms and mediums to arrange all the parts of your digital marketing so that they work together in sync.
Ensure that all information about your business — including your hours, address, phone number, and other contact information — is correct across all channels and business listings
Make sure any updates to your business and brand — like a new logo — are consistent everywhere
Remember that customers are likely to visit your website and check out your reviews, listings and social media — so don't ignore a bad review on Yelp just because "no one can see it on your website"

Since consumers will determine they own path to purchase and interact with your business across many channels… always think about the "bigger picture" of your business, and the story all these pieces could tell your next potential customer.
4) Keep an open mind
This is a quickly changing space, and transformative shifts a par for the course. Remember, just because one marketing or advertising plan has worked for you in the past… it may not work for you, your brand or your customers in the future.
Be flexible and let the results drive your decisions — the numbers don't lie!
Not sure where to start? Let's talk! Hibu has helped thousands of local businesses not only survive but thrive in today's marketplace.
Some form of this post was originally published on Local Search Association's Marketing Bitz blog as "Four Ways to Adapt to the New Customer Journey"