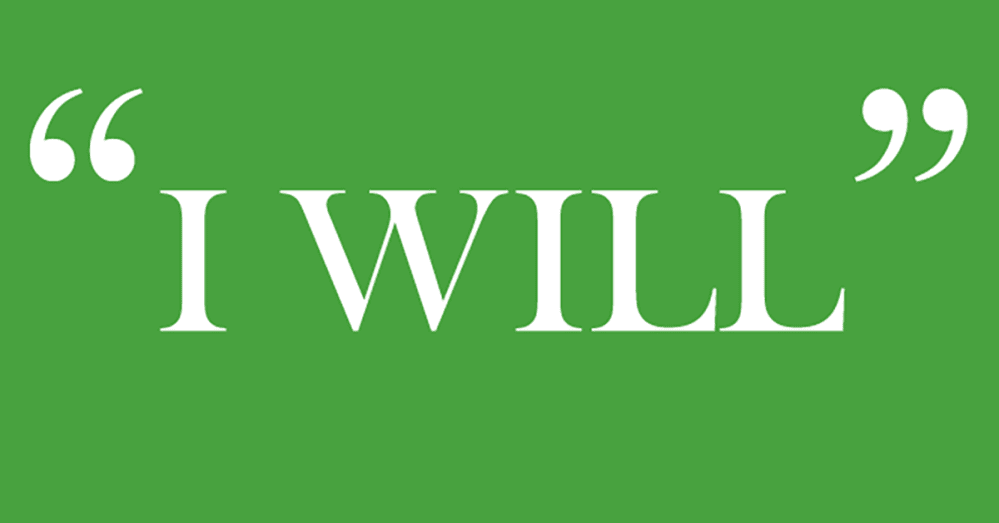 Digital Marketing Resolutions For Small Businesses
You already know that it takes the right mix of digital marketing to promote your business online, but how do you get started? Try adopting our five resolutions below — and remember that every digital journey starts with a single step.
Your 5-step guide to digital marketing success in the New Year
1. "I will claim my corner of the web"
A website is your "digital storefront" — a business location that's accessible 24/7 from computers, phones and tablets. Your site is also the center of your marketing universe, where most if not all of your other online and offline advertising will point to. That means a few things:
Your website needs to be written to convert visitors into new customers
Your website needs to be designed to engage visitors and drive action
Your website needs to highlight what your customers are looking for when they visit
And if you can't do all of that yourself, you need a professional web design company that provides more than a DIY website tool.
2. "I will claim MORE than my corner of the web"
There could be hundreds of listings for your business online across search engines, directory sites, social media and more. You may have set them up, or they may have been automatically created by other services — and either way, they might not be up to date or may contain errors. In fact, 95% of local consumers say that they've found online business listings with the wrong information.*
You need to make sure your business information is correct everywhere that matters online. Correcting and protecting your digital business listings and having full visibility into any changes that happen can make it easier for your customers to find you.
3. "I will broadcast my message to my customers"
Search marketing (or pay-per-click advertising) puts ads for your business on Google, Yahoo! and Bing. These ads show when potential customers search for the keywords you've chosen for your campaign, and drive them to your site when they click.
There's no "hotter" lead than someone who's actively searching for your product or service, and search marketing makes it easy for your business to reach those customers. See how search marketing can work for a local business just like yours.
4. "I will put my business where my customers are looking"
Reaching your customers on their mobile devices and social networks is more important than ever. Display advertising puts ads for your business on your customers' favorite sites and apps (including Facebook) — targeting them when they're surfing the web, and showing them your ads again with retargeting when they're ready to buy.
It's an engaging, effective way to grow your brand awareness and gain more "top of mind" relevance with your customers. And with location-based advertising (or LBA) for mobile, it's even easier to reach your customers wherever they are, on all their devices.
5. "I will become a leader in my local market"
Rising above your competition on Google, Yahoo! and Bing takes patience and a good, proactive strategy. A search engine optimization (or SEO) campaign will help your site rise in the search rankings, making your business (and your website) the "go-to" source for what you do in your local area.
Remember, resolutions are for the whole year
Building your digital business one piece at a time can seem like a tall task, but there's nothing wrong with walking before you can run. As long as your business is doing something online to generate attention, interest and action this year, you're already on your way!
5 things you can do this year to improve your digital marketing ROI
1. Trade up to a website that will impress and convert
It's not enough just to have a website — you need a site that is designed to instantly convince visitors that you can deliver your product or service better than your competition. If your website is more than a couple years old, it's going to look dated… and it's going to make your business look less competitive.
New websites are built with responsive design, so visitors have a fantastic experience, whether they're on a desktop, tablet or phone. Plus, since Google prefers responsive design, it helps boost your ranking in search results. If you have an older site, it won't get that bump… and that could be hurting your business.
Of course, it's not enough that your website looks good — it's got to be professionally written so that your site is your strongest salesperson — after all, nothing else you do will get as many eyes or touch as many customers as your website, so it's got to sell. And, it's got to be written in a way that will maximize your on-site SEO.
But remember… you can't just update your website today and think you're good-to-go. Your site needs to be "Future-Proof" — as new devices like TVs and watches gain increased web capabilities, your site must be built to continuously evolve and adapt to ever-changing technology.
2. Turn your social media into social marketing
According to the New York Times, Americans spend almost an hour on Facebook every day. To reach your target audience today, you need a strong, on-going presence on social media — and that doesn't just mean having a Facebook page you post on once every couple months.
You need business social pages on a range of social media sites — like Facebook, Twitter and Instagram. You need to post relevant content to your pages, and you need to post often enough to keep visitors coming back — and you want people to "like" your page.
In addition to social pages, you need to use social media to market your business. Run ads on Facebook and Instagram, on desktop and mobile News Feeds — wherever your audience is online, in a way that will deliver results.
3. Request and share good reviews
If you're like most people, when you need a service provider, the first thing you do is ask a friend. Word of mouth has always been the most effective advertising. But times change, and today that "word of mouth" recommendation is more likely to come from an online review.
80% of consumers say they trust online reviews as much as personal recommendations – that's why you need to do everything you can to load the web with positive reviews.
There's a good chance that when someone searches for you, or does a general search for people who do what you do in your geographic area, they are going to find and read review pages — whether it's big ones like Yelp, or smaller, local ones. You need to do everything you can to fill those review pages with positive comments and reviews — four and five-star reviews.
Positive reviews do more than just stand on their own — they offset the negative ones. The harsh reality is that, as a business owner, no matter how hard you work, sometimes people just aren't happy with the job you or one of your employees did. You usually only hear about it through the negative reviews they post online. And by the time you see it, who knows how many other potential customers have seen it by then.
Bottom line – today's businesses need positive reviews distributed across the web… and a way to deal with negative feedback BEFORE it gets posted online.
4. Own the web
The key to any advertising, online or offline, is to put your message where your customers and prospects will see it. When it comes to digital marketing, you need to own the web… or at least the corner of it where your target audience is looking.
You need to consider an effective search marketing campaign that will put you at the top of the search engines. It doesn't take a wealth of digital experience to understand how much it means to your business to appear at the top of the page when someone searches for the product or service you provide.
Of course, people don't spend all their time online on search engines — there are popular sites they visit every day, and you need to be there, too. A targeted online display ad campaign will put you on the web's top sites. Plus, display ads are designed with "retargeting" which continues to put your ads back in front of the most interested prospects for weeks after they show interest. That way, your business is right in front of them when they're ready to act.
5. Make sure all your digital marketing is working together
When developing your digital marketing strategy, make sure you're plan is designed to reach precise business goals and align your marketing efforts to work together to achieve those goals. The key to succeeding online is establishing a powerful, consistent presence on the specific channels that have the best chance of reaching your customers.
Think about it, in the printed world, you wouldn't pay to have ads that say one thing, a billboard that says something completely different, and mail postcards with a message that doesn't match anything else. It works the same way online — don't just create a website or a Facebook page just for the sake of building a page, filled with disconnected content – you need to develop a unified campaign.
It's not a groundbreaking concept… it's little things like having your social media linked to your website, and bigger things like ensuring that those great reviews we discussed appear on your website and your Facebook page.
Frankly, most small business owners should consider hiring a professional agency (yes, like Hibu) to do it for you. Because once you choose a goal, and develop a marketing plan, and align all the components to work in sync — then you have to figure out where and how you can best target your audience. And that's not all, then you need to track the results for each component, change the creative and the targeting, and test it again. It's a lot to do while you're also focusing on running your business.
*Source: The Guide to Digital Presence Management (2015)