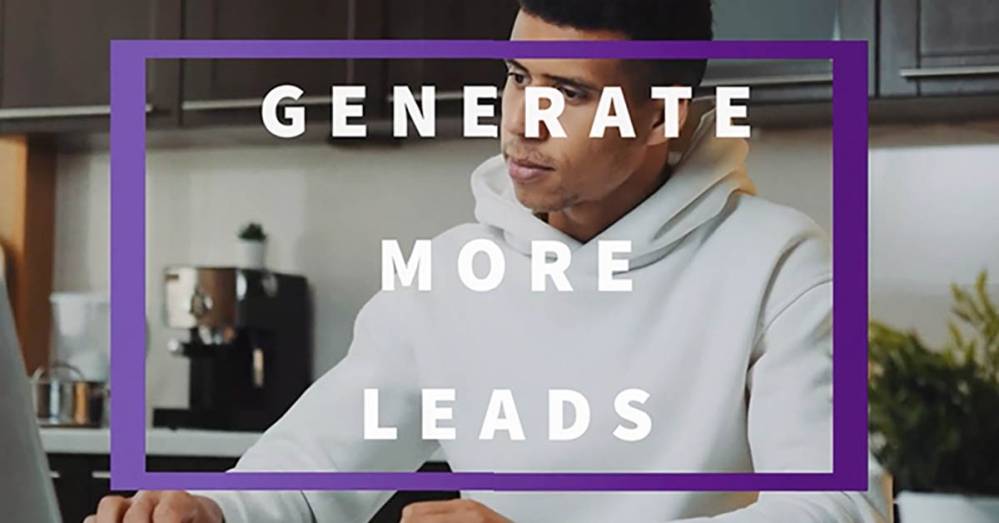 Introducing Hibu Assistant
There's no easier marketing task than one that's done for you — automatically. That's where Hibu Assistant, Hibu's marketing automation tool, comes in.
Hibu Assistant helps you maximize your marketing efforts by doing so much of the work for you:
Building and adding to your contact list of customers and prospects
Reaching out to those contacts through email and SMS text messaging
Turning leads into customers…customers into advocates (by reminding them to review your business)…and old customers into repeat customers (by re-engaging them with targeted offers and reminders)

In so many ways, it's like having your own marketing department that's always on the clock.

[Related: Erica's Story: Today's Local Customer Journey]

Watch the short video above to see everything Hibu Assistant can do for you…and why marketing automation can work for your small business as well as it works for the big players in your industry.
You can learn more about Hibu Assistant on Hibu.com, or read the press release below.

Hibu Introduces "Hibu Assistant"
Adds Marketing Automation to Hibu Digital Marketing Solutions
Cedar Rapids, Iowa, December 17, 2021
Hibu Inc. is announcing today the introduction of Hibu Assistant – its new, automated email and text marketing solution for small- to mid-sized businesses. Hibu Assistant integrates with a client's Hibu digital marketing solution to build and grow a contact list of prospects and customers, nurture those contacts via email and text marketing, turn those contacts into first-time and repeat customers and generate reviews.
"By adding Hibu Assistant to our integrated digital marketing solutions, we can now establish an ongoing marketing 'feedback loop' for our clients," said Nick Hopkins, Hibu's AVP, Digital Product Management. "Assistant automates some of the biggest challenges small businesses face – requesting and publishing customer reviews and engaging regularly with customers and prospects. Reviews, along with offers, are used to generate and convert more leads, thus maximizing the SMB's overall marketing ROI."
Dana Cutler, Hibu's AVP, Go-To-Market, added, "Hibu Assistant automates the sending of offers via email or text to help clients convert leads into customers. The Assistant technology uses signals and other data from contacts, based on where they are in the consumer buying lifecycle and their interactions with previous campaigns, to deliver the right message at the right time."
Hibu Assistant will be an integral part of the digital marketing solutions Hibu offers clients. The new product works with Hibu's Listings, Reviews and Reputation products to strengthen a client's online marketing foundation. Reviews content is published on a client's Hibu Website and on their Google My Business, Facebook and Yelp Pages to help increase ongoing ranking, engagement and conversion across those services.

[Video transcript]
How do I maximize my marketing?
Generate more leads. Leads become customers. Customers share reviews. Reviews drive more leads.
You invest your money in marketing to generate leads. But are you doing all you can to maximize those leads?
You need to nurture leads into customers. You need customers to give great reviews. You need to turn reviews into more leads and repeat customers.
Hibu Assistant does all this and more. Simple. Automated. Ongoing. Hibu Assistant makes it easy.
Build a customer contact list with data from emails, call, transactions, form fills, your Hibu Reviews and more.

[Related: 5 reasons why you need to focus on online reviews]

Hibu Assistant segments your list and automatically sends emails to the customers you want with the offers you choose…helping you gain new customers and bring back the customers you already have.
Your customers are automatically asked to leave a review. Your reviews are published on your Hibu Website and posted across the web to attract and convert new customers. Then they'll post reviews too.

[Related: What makes Hibu Smart Sites so smart]

Hibu Assistant is an automated, effective marketing loop that maximizes every dollar you invest in your marketing.
Your Hibu Marketing Solution with Hibu Assistant will make your marketing work harder…will automate your customer communication…and maximize leads, reviews and revenue.
Keep your customers "in the loop" with Hibu Assistant.