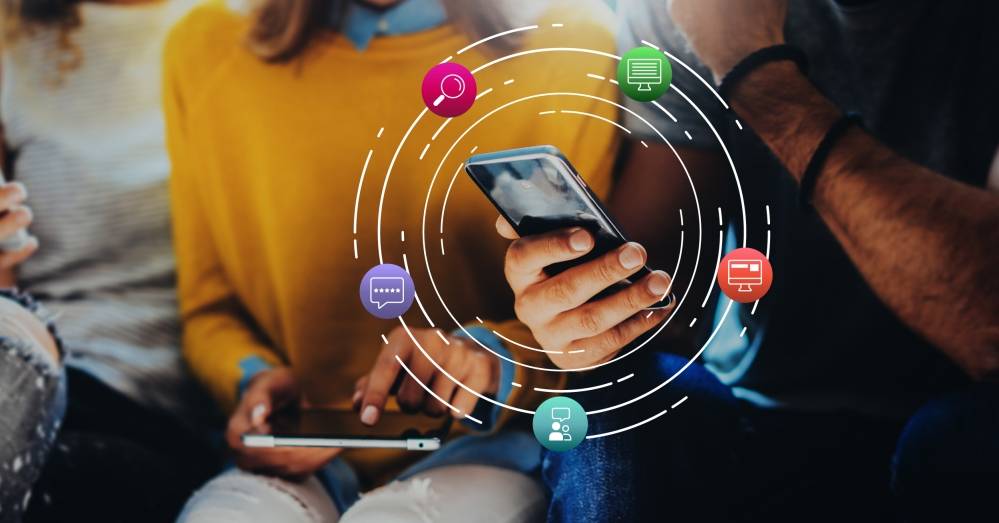 5 Types of Digital Marketing That Get Results For Small Businesses
According to the U.S. Chamber of Commerce, there are now 33.2 million small businesses operating nationwide – accounting for a staggering 99.9% of all American businesses. If you're a small- to midsize- business (SMB) owner, that means you've probably got a lot of competition, in your industry and area, trying to attract the same customers.
The internet has empowered consumers with information and choice. Although your business may have more competition now than it did 20 years ago, the upside is that business owners also have more opportunities to market their products or services to potential customers in their area.
That said, small business owners have to make a concerted effort to reach those customers. In our digital age, that comes down to having a comprehensive online marketing strategy. If you're looking to get real results for your small business, you'll want to consider the following five types of digital marketing.

1. Paid Search
Paid search, also known as search engine marketing (SEM) or pay-per-click (PPC) advertising, can be a great way to increase visibility, traffic, and conversions for your business. It's no surprise, then, that U.S. paid search spending is predicted to reach $110 billion in 2023.
With search engine marketing, your business's ad appears at the top of search engine results pages (SERPs) – above the organic search results. Recent Google studies show that more than 75% of searches don't scroll past the first 6 results (paid and organic). When your business shows up at the top of the search results, you have a much better chance of reaching the customers you want and getting the leads your business needs. And since search marketing tracks the number of clicks you get (because you only pay when your ads are clicked), you'll have proof that your ads are working.
However, it's important to remember that paid search isn't the easiest thing to manage on your own. You'll need to decide between text-based ads or visual shopping ads, and, even tougher, you''ll have to "bid" on the right keywords to ensure you connect with your specific audience. Targeting the wrong keywords with your PPC ads could blow your budget in one afternoon or fail to reach the right customers.
So why invest in paid search? For one thing, the ROI is impressive. Data shows that the average return on investment for Google Ads is 200%, meaning businesses could earn back $2 for every $1 initially invested. Additionally, search engine marketing tends to yield results quickly. You can start driving traffic and subsequent sales almost immediately.
Although the cost of SEM can add up quickly if not properly managed, it's a results-driven marketing solution that can help level the online playing field for many small businesses.

2. Local SEO
Search engine optimization (SEO) – and, more specifically, local SEO – is essential for any small business marketing plan.
SEO is both initially affordable and cost-effective over time – and it's an excellent option to use in conjunction with PPC ads. And because it's meant to build up your brand's organic presence over time by providing useful and valuable information to users, you can improve trust and overall perception while driving traffic to your site.
SEO is designed to be a long-term solution. While it doesn't show overnight results, the optimizations you perform today can continue to drive traffic and sales months or even years down the line.
Local SEO is a must-have for small businesses. Since nearly half of all web searchers are looking for consumers in their immediate area and over 85% of customers use the internet to find local businesses, SMBs need to make every effort to reach nearby customers. There are several different ways to accomplish that with local SEO, including:
Targeting location-based keywords on specific service pages
Optimizing for voice-powered searches via FAQ pages
Updating and optimizing your Google Business Profile
Adding accurate online business directory information
Receiving backlinks from highly relevant local websites

With local SEO, your business doesn't have to compete head-to-head with large global corporations. Instead, you can target nearby customers.
To maximize your visibility in the search results, you need a combination of SEO and Search Marketing. Our Hibu Local Ranking product, for example, drives traffic and sales more effectively for small businesses through a multi-pronged strategy that covers all the bases.
3. Social Media Marketing
Studies show that most social media users want to connect with brands they see on these platforms, and positive brand interactions can have a huge ripple effect: over 70% of consumers who have had positive experiences with brands on social media will then recommend those brands to their friends and family.
Of course, it's not enough to create an account and call it a day. Your business needs to be active on social media in order to connect with your current customers and widen your reach.
Americans spent more than 1,300 hours on social media in 2020, so, if you want your business to appear where customers are looking online, it makes sense to meet them where they are – on social. Being effective on social means having an engaged presence on Facebook and Instagram. By posting regularly, interacting with your community, and running effective ad campaigns on these platforms, you can build trust, drive traffic to your website, and improve customer loyalty.
4. Online Review Management
Did you know that over 99.9% of customers read reviews when shopping online? What's more, nearly 50% of customers trust online reviews as much as personal recommendations from loved ones. With that in mind, it's clear that your online business reviews matter. Not only can they boost your brand perception and trust, but they can also improve web visibility, traffic, and sales.
If you aren't actively generating and managing your reviews, you probably won't know what customers think about you. You'll also be doing a disservice to your marketing efforts by ignoring the need for online review management.
Realistically, customers will be more inclined to leave a review after a subpar experience than following an exemplary one. That means your business will have to work much harder to obtain those glowing reviews. In most cases, they don't happen by accident!
You need to make a concerted effort to remind customers to share their honest thoughts. Handling that manually and on your own can be extremely time consuming, but a digital marketing partner (like Hibu) can make it easy to collect and share your business reviews online from your existing customers. (e.g., Hibu Assistant and Hibu Reviews will automatically send emails to customers, request reviews, and share them on your website – and it's all done for you.)
When you ask for and receive initial feedback from your customers, you'll be able to address any issues prior to a review being posted. If the customer has nothing but good things to say, they'll then be prompted to leave an official review on Yelp, Facebook, or Google. That allows you to get ahead of negative feedback while encouraging happy customers to share their thoughts with the world.
One last thing to remember, although negative reviews are never a good thing, you always need to respond to negative feedback -- quickly.
5. Display Advertising
We highlighted search advertising earlier, but those aren't the only kinds of online ads your business can run. While pay-per-click ads appear in Google search, display advertising refers to visual ads that appear on a variety of websites around the web. These kinds of ads may feature static images or even video content, enticing customers to click.
With display advertising, you'll pay to run ads on sites or platforms for a specific period of time. As part of the Hibu Display program, for example, we'll design your ads for free and place your ads on the sites, apps, and platforms most aligned with your customer base.
Why should SMBs include display advertising in their marketing strategy? For starters, Google Display Network ads can reportedly reach 90% of global users. And because display ads are highly targeted, you'll have more control over your ideal audience and how your ads appear.
Paired with other types of marketing, display ads can build brand awareness, drive website traffic, and convert leads effectively. And since these ads appear on the websites your customers already use and love, they can also build trust and positive perception for your small business.
We'll Help You Get More Out of Your Marketing
Paid search, local SEO, social media marketing, online review management, and display advertising are all highly effective ways to connect with your customers and increase your reach. At Hibu, we understand the the unique needs of small businesses and the importance of an integrated digital marketing solution. Talk to us today about how Hibu can take all the strategies we discussed above and deliver the leads and customers your business needs -- call us at (877) 237-6120 or visit hibu.com and request your no-obligation consultation.